World food prices soar to record high amid Russia-Ukraine conflict
Share - WeChat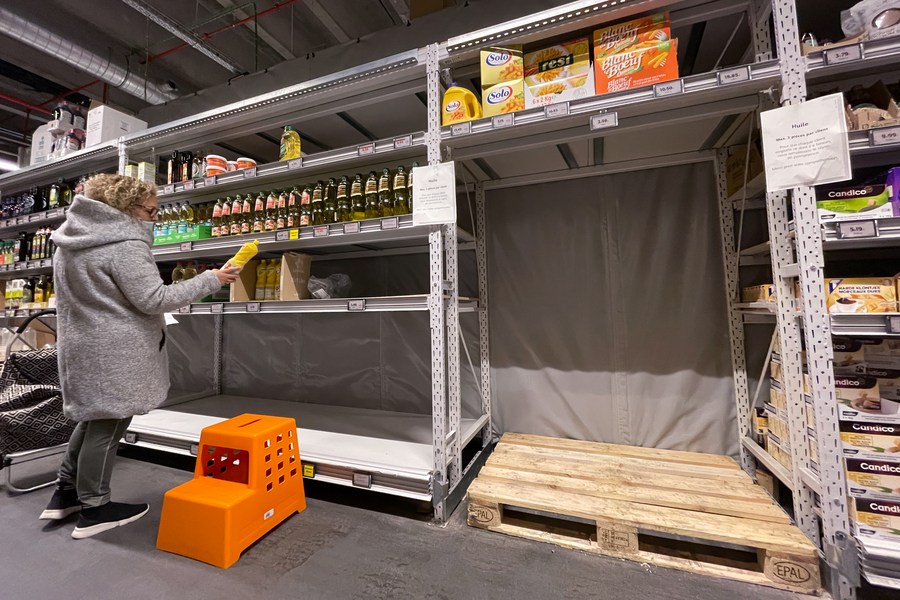 Meanwhile, prices for vegetable oils climbed 23.2 percent due to rising transportation costs and reduced exports, again due to the Russia-Ukraine conflict.
The other sub-indexes were all higher, but rose less dramatically. Dairy prices were 2.6 percent higher, meat prices climbed 4.8 percent, and sugar prices by 6.7 percent. The conflict and related issues were also factors behind these price rises, said the FAO.
The FAO's Food Price Index is based on worldwide prices for 23 food commodity categories, covering prices for 73 different products compared to a baseline year.