HK youths drive Bay Area's endeavor to be inno-tech hub
Share - WeChat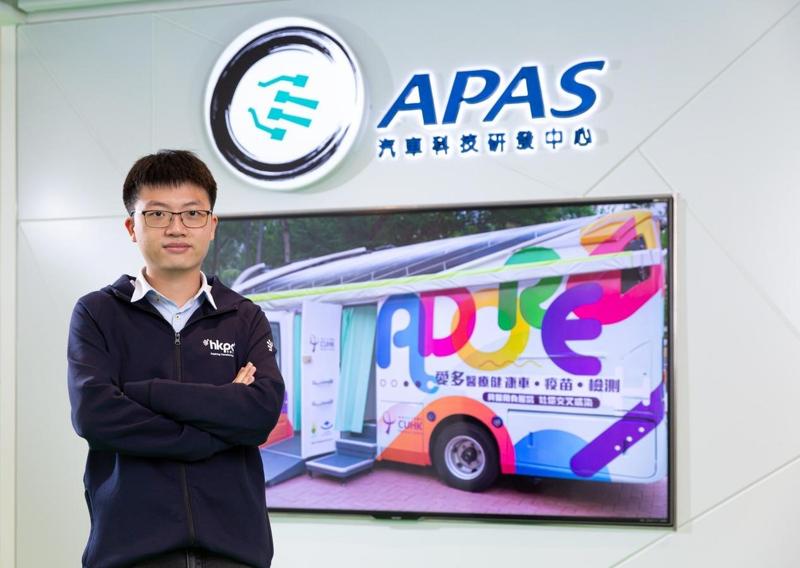 Three years after the Greater Bay Area mapped out its blueprint for becoming a global inno-tech hub, more and more Hong Kong young people are aspiring to pursue greater development in their careers and for the wider society.
In the city's arduous battle against COVID-19, they have risen to the challenge and leveraged the power of technology to increase the odds of winning the fight.
Roscoe Wong Pak-long is one such youngster. To boost the city's vaccination rate, a bottleneck in its anti-pandemic effort, the 26-year-old researcher and his colleagues at Hong Kong Productivity Council co-developed two electronic mobile vaccination vehicles with local motor company Shui Cheong.
Since starting operation in early March, the vehicles have been shuttling through Hong Kong's narrow streets, going to schools and estates to give residents more health safeguards.
Wong said that many older adults and children are still quite nervous and fearful about being vaccinated. Instead of going to other vaccination centers, conducting the process in a familiar environment like schools and estates will help them relax and feel secure.
Each car has three vaccination rooms, and is equipped with a negative air pressure system and a refrigerator to store vaccines. The cars also have low platforms convenient for elders and wheelchair users. There are also small video players inside for children to listen to music and watch cartoons.
Wong said the vaccination vehicles were converted from an electronic minibus and a truck. They were originally designed to promote the greater electronic use of public transportation.
To help those for whom it is an inconvenience to gets jabs in vaccination centers, the team decided to refit the cars for vaccination use and finished the task in less than three months.
He noted that although the pandemic has changed the research plan, the products can still serve the society, just in another way.
Wong developed an affection for cars in childhood, as they transported him to many places. He initially hesitated about whether to take on the job of conducting vehicle-related research, given the city's small auto manufacturing industry.
Propelled by the strong interest, he accepted the offer and has enjoyed the work a lot. After the pandemic, the EV bus will be mass produced to accelerate the pace of greener public transportation in the city, Wong said. He also aspires to develop more homegrown EVs suitable for Hong Kong conditions.