Macron is hit by probe involving consultancies
Share - WeChat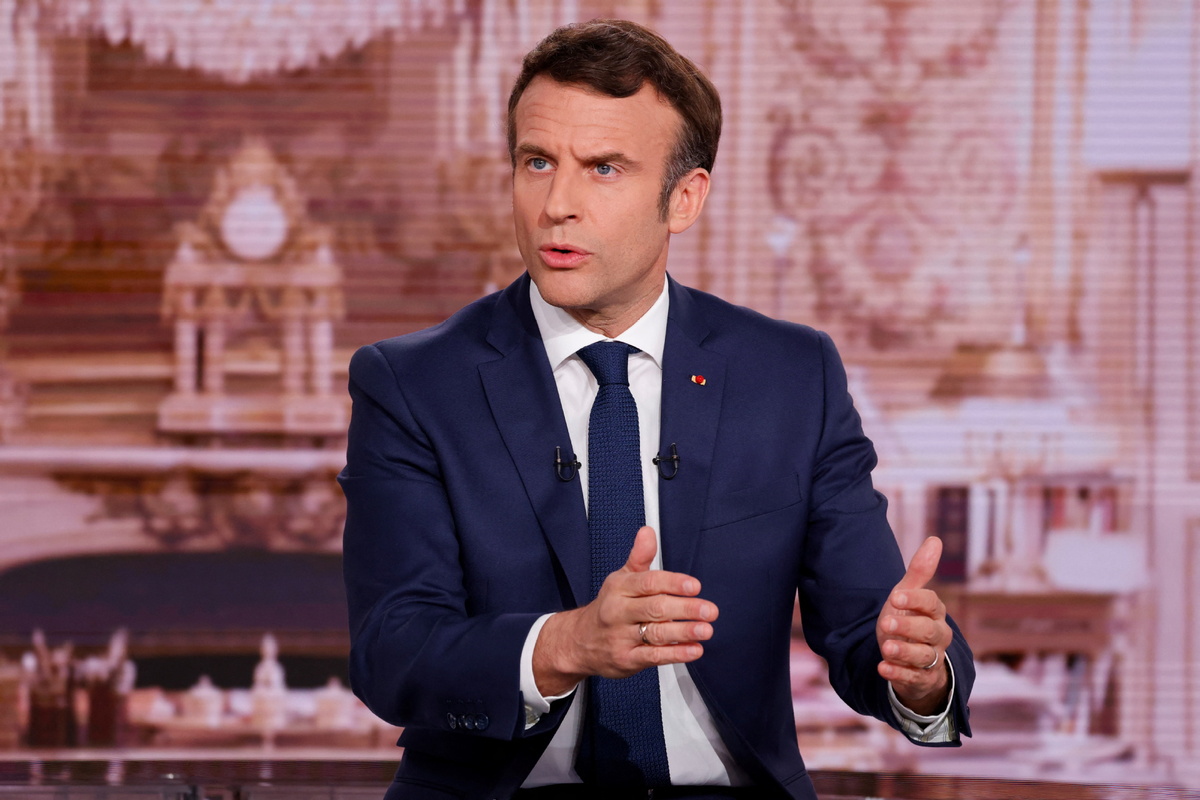 French financial prosecutors are investigating possible money laundering and tax fraud by global management consultancy companies that have been used by the government.
President Emmanuel Macron's reelection campaign has been hit by accusations from rivals that his administration has used taxpayers' money on international companies that pay little or no taxes in France.
The National Financial Prosecutor's Office, known as the PNF, opened an investigation on Wednesday following claims in a French Senate report about the influence of consultancies.
The PNF did not name any specific company in its statement, but said it would investigate tax practices by private consultants in general.
The Senate report revealed that US consulting giant McKinsey used a tax optimization plan while working for Macron's administration,reported Reuters.
Senators described a "sprawling phenomenon" of international companies hired to advise the government on matters such as the COVID-19 vaccine rollout, technology projects and education.
The issue has caused public outrage just days before the first round of voting for the presidential election on April 10, and has forced Macron and his ministers to answer questions on what has been tagged"#McKinseyGate" on social media,reported news site Politico.
Latest polls show that Macron will likely win enough votes to reach the election runoff on April 24, but his advantage over far-right candidate Marine Le Pen, now in second place, has diminished, reported the Financial Times.
Macron confirmed McKinsey is the subject of a preliminary investigation in an interview with newspaper Le Figaro that was published on Wednesday, and said he welcomed the probe. "We will know at the end of this judicial investigation if there had been fiscal fraud by this company or not," he said.
The Senate report said central government ministries spent 893.9 million euros ($975 million) on services provided by outside consultants last year, more than double the amount in 2018.
McKinsey has previously denied any misconduct and said its French division paid 422 million euros in taxes and social charges from 2011 to 2020.
It is not illegal for the government to use private consultants,and last week the government said it had"nothing to hide".
Macron's election rivals have focused on criticizing the extravagant use of taxpayers' money on consultants, and some said this reflects his background as a former investment banker, noted The Guardian.
Far-left candidate Jean-Luc Melenchon said last week that it was a "scandal" that the state employed private consultants.Speaking at a weekend campaign rally, Le Pen said Macron has ruled France as the "president of the rich".