Top 5 smartphone brands by market revenue in 2021
Share - WeChat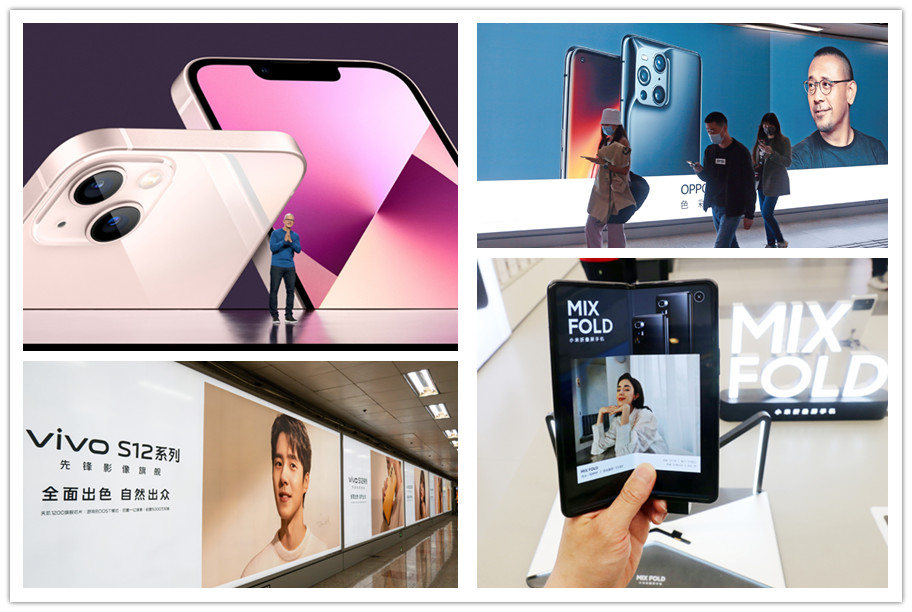 Apple's iPhone revenue accounted for 44 percent of the total global smartphone revenue in 2021, leading the world in smartphone brands, according to research by Counterpoint, a market research provider. It was followed by Samsung and Oppo.
The global smartphone market revenue crossed $448 billion last year, a growth of 7 percent year-on-year, while component shortages and COVID-19 restrictions continued to disrupt supply chains around the world.
Apple's iPhone revenue increased 35 percent year-on-year to $196 billion in 2021. Meanwhile, Samsung's smartphone revenue increased 11 percent yearly to reach $72 billion, and Oppo increased 47 percent from a year ago, to $37 billion.
Let's look at the full list of the top 5 brands by market revenue in 2021.