Washington's provocative moves should give Taipei pause for thought: China Daily editorial
Share - WeChat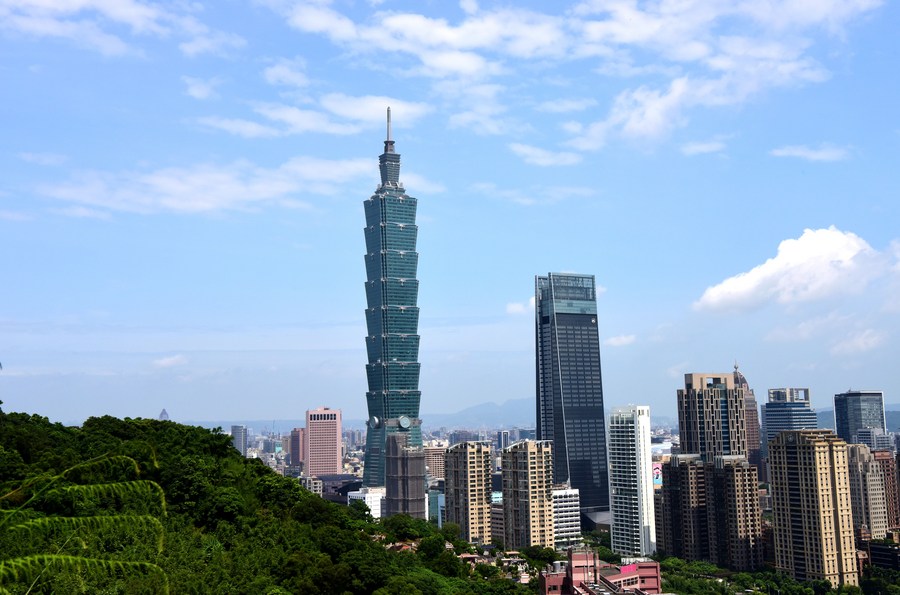 The Pentagon's Defense Security Cooperation Agency announced on Tuesday that it has approved the sale of up to $95 million worth of training and equipment to support Taiwan's Patriot missile defense system.
The move, obviously aimed at bolstering the confidence of the secession-desiring administration on the island that it has the capability to counter any attempt by the Chinese mainland to realize national reunification by force, immediately drew firm opposition from Beijing because it violates the one-China principle, and deals yet another serious blow to Sino-US relations, as well as peace and stability across the Taiwan Straits, as a Foreign Ministry spokesman said on Wednesday.
The proposed arms sale once again calls into question how sincere Washington is in honoring its avowed position that it does not support "Taiwan independence", something that US President Joe Biden reiterated during his video conference with President Xi Jinping last month. During that meeting, Biden also promised that the US does not seek a new Cold War with China or intend to seek a conflict with China, remarks that Xi said he "takes very seriously".
Yet by continuing to sell arms to Taiwan, the US is not only reneging on its own promise, but also sending wrong signals to the separatists on the island, emboldening them in their foray along the path toward "Taiwan independence".
Tensions across the Straits have been running high primarily because Washington has been taking unprecedented steps to pit Taiwan against the mainland, both politically and militarily.
In another provocative move, US House Speaker Nancy Pelosi is reportedly scheduled to visit Taiwan on Sunday, the first visit by a serving US House speaker in around 25 years. The visit, which will be the most high-profile under Biden's presidency, will definitely trigger further protests and a resolute response from Beijing.
By continually pushing the envelope on the most sensitive issue between China and the US, Washington is belying Biden's words that the US seeks cooperation with China rather than confrontation. It is demonstrating that it has no interest in trying to put Sino-US relations back on the track of healthy development. This obviously is not in line with the interests of the people in both countries, and goes against the development trend of the times.
Those in Taiwan who daydream that with the support and assistance of the US, they will one day be able to pry the island from the motherland are deceiving themselves. They should not let the hubris of their ambition ensnare them in the US' design for the island to be its proxy in a military confrontation with the mainland. Beijing's resolve to safeguard the country's sovereignty and territorial integrity should not be underestimated by either Taipei or Washington.
Most Viewed in 24 Hours
China Views