Amid resurgence of COVID, tech giants offer support to residents in lockdown
Share - WeChat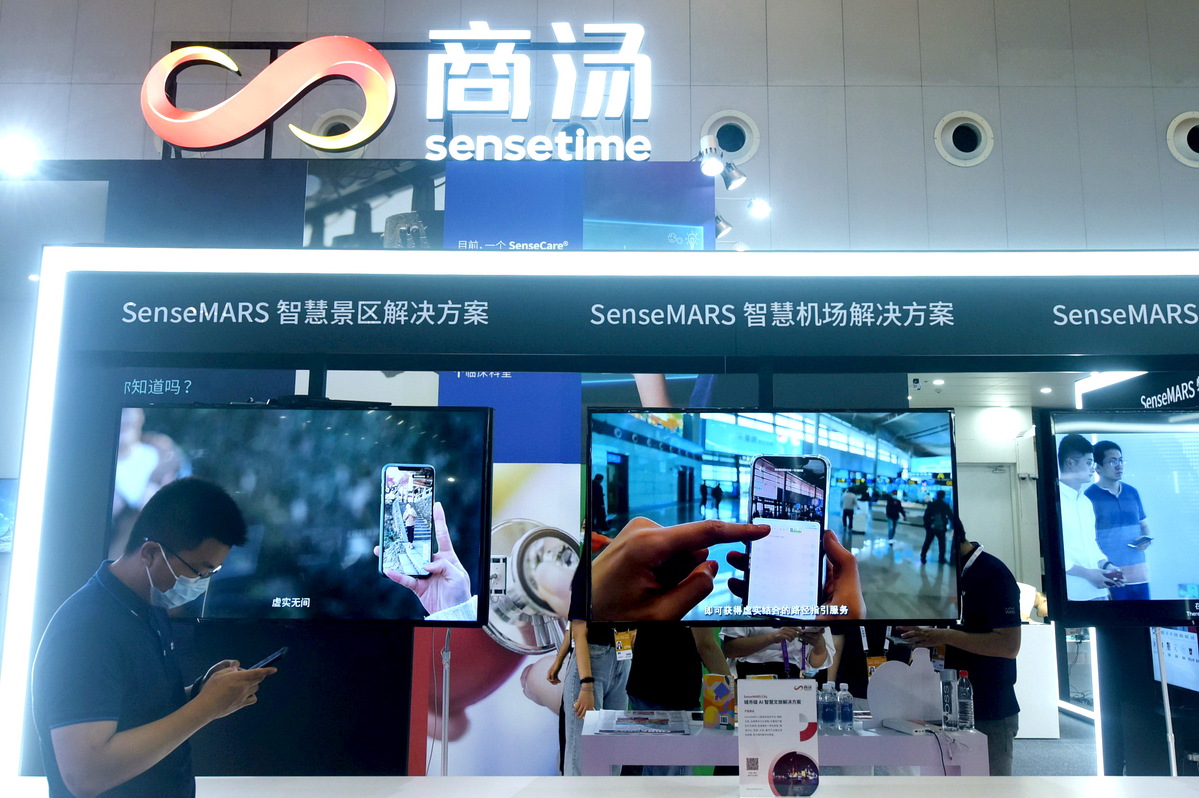 Chinese technology giants are upgrading services and technologies to help residents in Shanghai, the country's financial hub, overcome difficulties in the latest coronavirus-induced lockdown.
Mobile wallet Alipay has launched a special landing page to help integrate all public services in Shanghai to prevent and control the virus.
Once opening the application, the one-stop solution pops up immediately for local residents and allows them to access nucleic acid test results, check hospital operating hours and pay utility fees, among many other functions.
The quick access was launched two days before the official lockdown of the western area of Shanghai on April 1, as the city launched a staggered sealing-off strategy in which the east side was sealed first, the company said.
The Alipay app also supports purchasing medications based on previous prescriptions, and the delivery of the prescribed drugs will be dedicated to logistics companies.
Residents can also access internet hospitals via WeChat, the all-in-one app developed by Tencent. Many medical institutions adopt WeChat's public accounts or mini-programs to offer online re-consultations and medicine prescriptions following previous medical advice.
A total of 55 internet hospitals now support payment under the national medical insurance program via WeChat, the company said.
Residents also rely on group chats and shared documents-such as Tencent Docs and Tencent Questionnaire-to report emergencies, crowdsource groceries and disseminate other essential information to survive the lockdown.
Residents living in one block of the same compound typically gather food requests via group chats on WeChat and pass the list to food suppliers.
Zhu Jun, a banking clerk in Shanghai, said he posted a list of Shanghai hospitals in a widely circulated file titled "Shanghai hospitals, online consultations, filling prescriptions and psychological help", which included contact information and opening hours that were updated in real-time.
"I forwarded the document to my WeChat Moments-the status-update function embedded in WeChat-hoping that more people would pass it around and help those in urgent need," he said.
Local services platform Meituan has introduced an "emergency helper" function on its app, providing services from group meals, grocery purchases, medicine delivery and errand-running in the most acute cases.
Meituan said in a WeChat post that these services are available to all Shanghai residents but priority will be given to the elderly, pregnant women and the physically challenged.
Technology companies are also upping the ante for lockdown-induced measures. Artificial intelligence firm SenseTime said it has allowed its face recognition to function when people are wearing masks, in response to the government's latest directive.
This will add to a list of existing technologies in a so-called fast-pass system that can conduct temperature tests, examine one's health code, vaccination records, nucleic acid test history and electronic identity card all at once.
The system is already deployed in entrances at major public facilities such as grocery stores, libraries, art galleries and community centers, according to SenseTime.
The single-day number of new locally transmitted COVID-19 cases in Shanghai stood at 17,077 on Tuesday, including 311 confirmed cases and 16,766 asymptomatic cases. This figure brought the city's total local cases to over 90,000 in the latest resurgence which began in early March.