NEV sales revel in revved-up beginning to year
Share - WeChat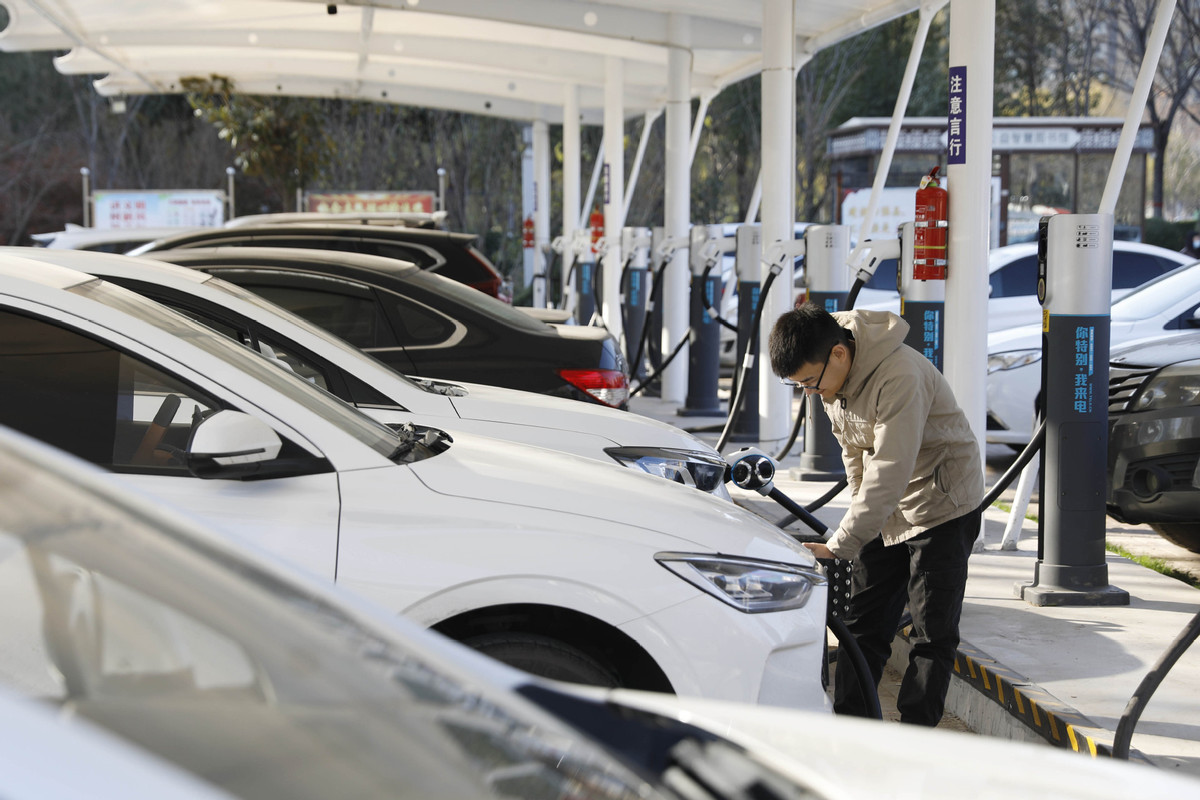 Leading Chinese electric vehicle startups have seen strong car deliveries in March despite challenges such as the COVID-19 pandemic, showcasing the consumption momentum in new energy vehicles (NEVs)-including EVs-and local consumers' enthusiasm for environmentally friendly vehicles.
The rising car deliveries came as the Ministry of Industry and Information Technology, China's top industry regulator, said recently that more efforts will be made to encourage the use of NEVs and the nation will accelerate the development of domestic resources to cope with price increases in raw materials for batteries.
Electric vehicle pioneer Li Auto said it delivered 11,034 of its Li One sport utility vehicles, or SUVs, in March, up 125.2 percent year-on-year. For the first quarter, Li Auto said it had delivered 31,716 vehicles, an increase of 152.1 percent year-on-year.
Li Auto is scheduled to release its next model, the L9 SUV, on April 16, as it aims to further stand out amid intensified competition in China's EV market.
Another EV startup Xpeng said it delivered 15,414 vehicles in March, up 148 percent from February. For the first quarter, Xpeng delivered 34,561 cars, an increase of 159 percent year-on-year.
Xpeng's P7 flagship sedan also exceeded 9,000 deliveries, a monthly record, the company said.
Industry peer Nio delivered 9,985 vehicles in March, up 62.8 percent from February. The company delivered 25,768 vehicles in the first quarter, an increase of 28.5 percent year-on-year.
Experts said the data showed relatively strong consumption momentum in NEVs, but they also warned that rising local cases of COVID-19 may affect factory production of NEVs to some extent.
Price hikes in raw materials for batteries will also pose some challenges, said Jia Xinguang, an independent auto analyst.
Xin Guobin, vice-minister of industry and information technology, said at a forum in late March that the ministry will make more efforts to cope with costlier raw materials.
Xin said the ministry will accelerate the development of domestic resources, crackdown on unfair competition activities-such as hoarding and speculation-and guide upstream and downstream enterprises in the industrial chain to strengthen cooperation and help ease prices of key raw materials.
More measures will also be taken to improve the supply capacity of key raw materials and parts, and guarantee the capacity of vehicle-charging services, Xin added.
Despite short-term challenges, experts have been cautiously optimistic about this year's NEV sales performance.
Fu Bingfeng, executive vice-president of the China Association of Automobile Manufacturers, said earlier that production and sales of NEVs are expected to maintain growth this year.
China's low-carbon strategy, advancements in intelligent connectivity technologies and innovation in business models will help further popularize NEVs, Fu said.