Shanghai maternity hospitals set flexible policies during lockdown
Share - WeChat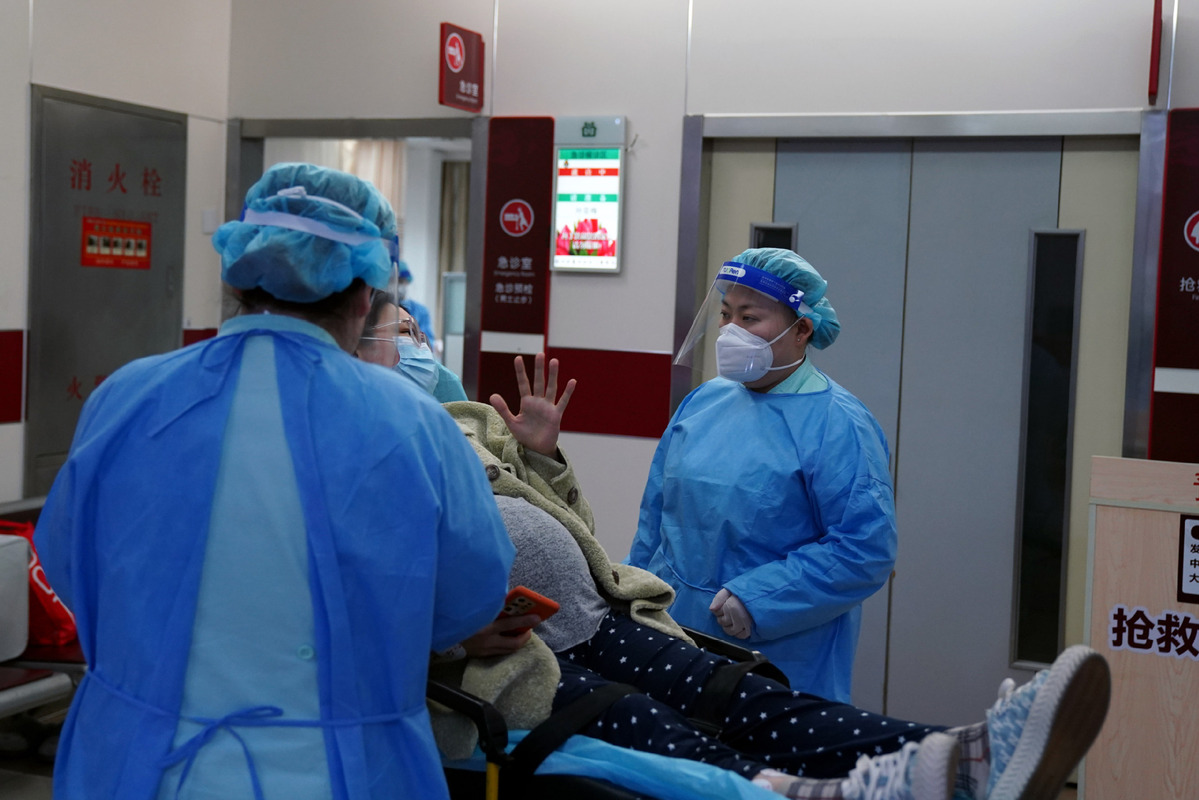 Maternity hospitals in Shanghai have introduced measures to ensure the safety of mothers-to-be and newborns while the city is in a phased lockdown to fight COVID-19.
The measures include opening green channels for pregnant women without reports of negative nucleic acid tests, receiving those whose due dates are near, and categorizing pregnant women with different health conditions into corresponding WeChat groups to receive timely responses from doctors around the clock.
"The birth of a new life into a family signifies hope. When the city is experiencing a special period, maternal medical teams are also trying their best to help each pregnant woman be safe and sound while obeying strict epidemic prevention protocols," said Wang Yu, president of Shanghai First Maternity and Infant Hospital.
Shanghai entered into a phased lockdown on March 28 while its residents took a new round of nucleic acid tests to curb the virus' spread. Residents all over the city are currently required to stay at home and will take nucleic acid tests on Monday.
Categorized lockdown measures will continue if one resident or more in the particular building, compound or the subdistrict tests positive.
During lockdown, pregnant women showing signs of going into labor and those experiencing unusual situations are taken to hospitals after obtaining approval from the subdistrict office, which is responsible for calling for an ambulance.