Russia to probe US biolabs in Ukraine
Share - WeChat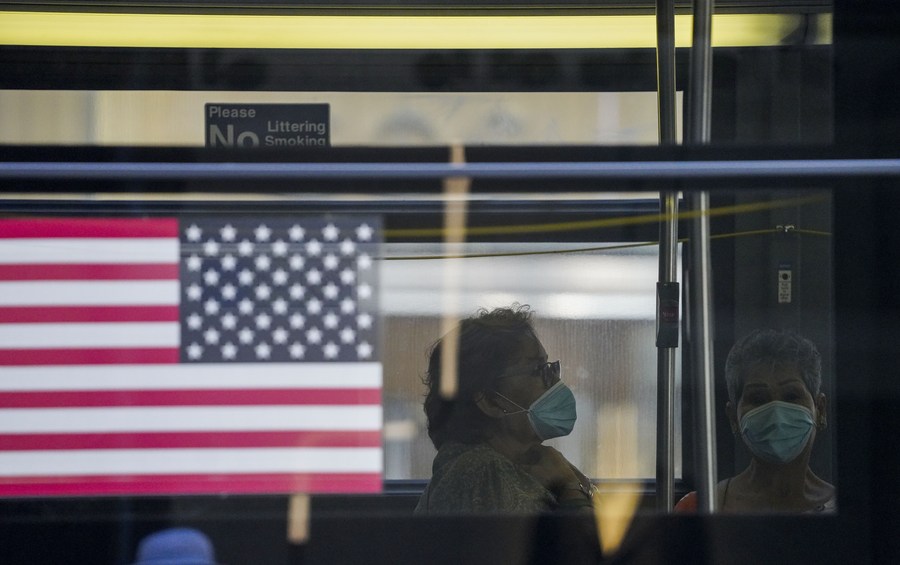 Moscow has announced it will launch an investigation into US-controlled biological labs in Ukraine, and Ukraine carried out its first airstrike on Russian territory on Friday.
A Russian parliamentary commission held its first meeting on Thursday, announcing the establishment of four working groups to investigate biological research by US specialists in Ukraine, according to a statement from the Russian State Duma, the lower house of the country's parliament.
During Russia's special military operation, the dangerous biological activities of the US on the territory of Ukraine were revealed, said Irina Yarovaya, co-chair of the commission and deputy chairperson of the State Duma.
"Dangerous both for Russia and for Ukraine itself. We are talking about secret activities controlled by the US Department of Defense, with signs of the development of biological weapons," she said.
The investment fund Rosemont Seneca, currently managed by US President Joe Biden's son Hunter Biden, financed the Pentagon's military biological program in Ukraine, the Russian Defense Ministry said last week.
US Undersecretary of State for Political Affairs Victoria Nuland has admitted that "Ukraine has biological research facilities".
Peace negotiations between Russia and Ukraine resumed by video conference on Friday. At earlier face-to-face talks this week, Moscow said it would reduce offensives near the capital Kyiv and in the north as a goodwill gesture and focus on "liberating" the southeastern Donbas region.
However, the Ukrainian military launched its first airstrike on Russian territory since the military operation in the western city of Belgorod, the local governor said on Friday.
"There was a fire at the petrol depot because of an airstrike carried out by two Ukrainian army helicopters, who entered Russian territory at a low altitude," Vyacheslav Gladkov, the city's governor, said on social media.
Two employees at the storage facilities were injured as a result of the fire, he said.
The city of Belgorod lies 40 kilometers north of the border with Ukraine, and only less than 80 km from Ukraine's second-largest city of Kharkiv.
On Wednesday, explosions could be heard from an arms depot in Belgorod, but the authorities did not provide any explanation for the blasts.
Ukrainian President Volodymyr Zelensky claimed that Russia is consolidating and preparing "powerful strikes" in the country's south.
In besieged Mariupol, Russian forces reopened the evacuation corridor from the city on Friday. Ukrainian officials on Thursday sent dozens of buses toward Mariupol, and the local government said civilians would be able to start boarding on Friday morning in neighboring Berdiansk.
Meanwhile, Russia threatened to turn off its gas taps to the rest of Europe if payments are not made in roubles, although European governments rejected Moscow's ultimatum amid a deadline on Friday.
Russian President Vladimir Putin said on Thursday that he signed a decree requesting natural gas buyers from "unfriendly countries" to open rouble accounts in Russian banks.
"If these payments are not made, we shall deem this as nonperformance on the part of the buyers and that will lead to consequences. Nobody gives us anything for free and we're not about to be charitable," Putin said, adding that active contracts will be suspended.