Security vision advocated by Xi offers Chinese solution to global peace
Share - WeChat BEIJING - Peace and development, the theme of our times, are facing grave challenges, with the Ukraine crisis lingering and rifts among major countries widening.
When the global peace deficit keeps enlarging, Chinese President Xi Jinping has consistently advocated a vision of common, comprehensive, cooperative and sustainable security, inspiring human society to march towards lasting peace and universal security.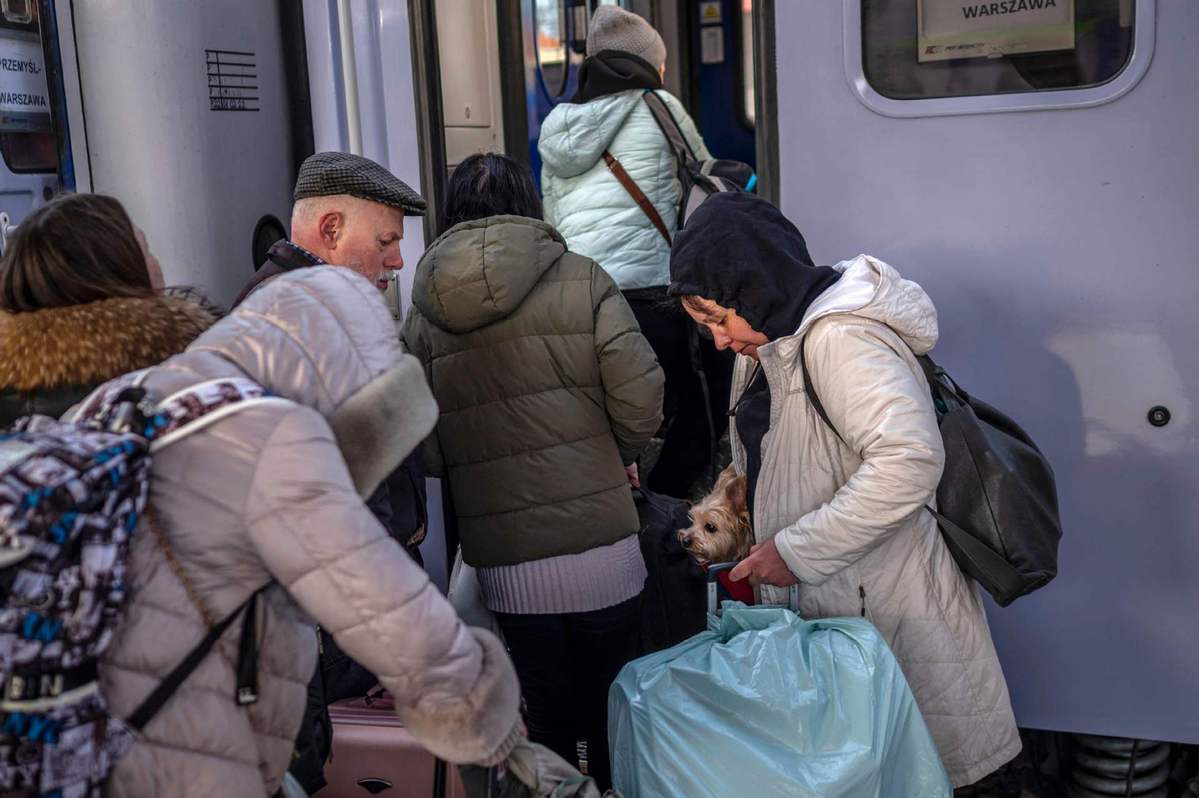 CHINESE VISION
As the Ukraine crisis has drawn global attention and the world is eager for a way out, Xi, on multiple occasions, has pointed out that countries need to actively advocate a vision of common, comprehensive, cooperative and sustainable security.
In a phone conversation with his Russian counterpart, Vladimir Putin, on Feb 25, Xi called on dropping the Cold War mentality, attaching importance to and respecting the legitimate security concerns of various countries and forming a balanced, effective and sustainable European security mechanism through negotiation.
During a video call with US President Joe Biden on March 18, the Chinese president stressed "as leaders of major countries, we need to think about how to properly address global hotspot issues and, more importantly, keep in mind global stability and the work and life of billions of people."
Whatever the circumstances, there is always a need for political courage to create space for peace and leave room for political settlement, he added.
China's rational and fair stance of calling for peace and promoting negotiations is widely recognized around the world. In their calls with Xi, multiple leaders expressed their recognition of China's propositions.
Back in 2014, at the fourth summit of the Conference on Interaction and Confidence Building Measures in Asia (CICA) in Shanghai, Xi proposed a common, comprehensive, cooperative and sustainable security strategy for Asia.
In the following years, the Chinese leader has continuously developed the concept and expounded it on various international occasions.
As demonstrated by Xi's vision, the world cannot just have security for one or a few countries while leaving the rest insecure, and each has an equal right to participate in regional security affairs and equal responsibility to uphold security.
Xi's security vision has also shown that diversity and differences should be turned into energy and a driving force for security cooperation, and that development is the foundation of security and security a precondition for development.
It has also enlightened countries to resolve disputes through peaceful means and oppose the arbitrary use of force or threats.
Overseas observers agreed that the vision advocated by Xi provides a new way to solve the widespread "security dilemma" in international relations.
It has offered a "China solution" to the world in the field of international security, said Tursunali Kuziev, a professor at Uzbekistan's University of Journalism and Mass Communications.