Trailer: 'Qingming Festival Adventures' takes audiences back in time
Share - WeChat Join us at 7:30 pm on April 4 (GMT+8) to watch a cultural and artistic event held by Henan TV to mark the upcoming Qingming Festival.
Titled "Wondrous Landscape of Qingming - Qingming Festival Adventures 2022", it will be a feast for the ears and eyes with Chinese folk music performances, songs, dances, tai chi, martial arts, operas and more.
Qingming Festival, also known as Tomb Sweeping Day, falls on April 5 this year. It's an important festival in China when people visit the graves of their ancestors and deceased loved ones. In modern times, it's also an occasion for family gatherings and spring outings.
Henan TV is one of the most-watched TV stations in China. The festival special will take audiences on a journey through time and space, back to the Song Dynasty (960-1279) when literati gathered under the spring breeze at the festival.
Watch LIVE:
Youtube: https://www.youtube.com/ChinaCultureOrg
Facebook: https://www.facebook.com/chinacultureorg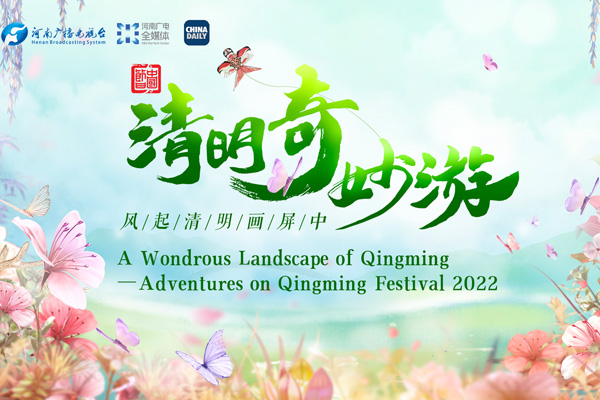 Most Popular