Construction of new Sanxingdui museum building begins
Share - WeChat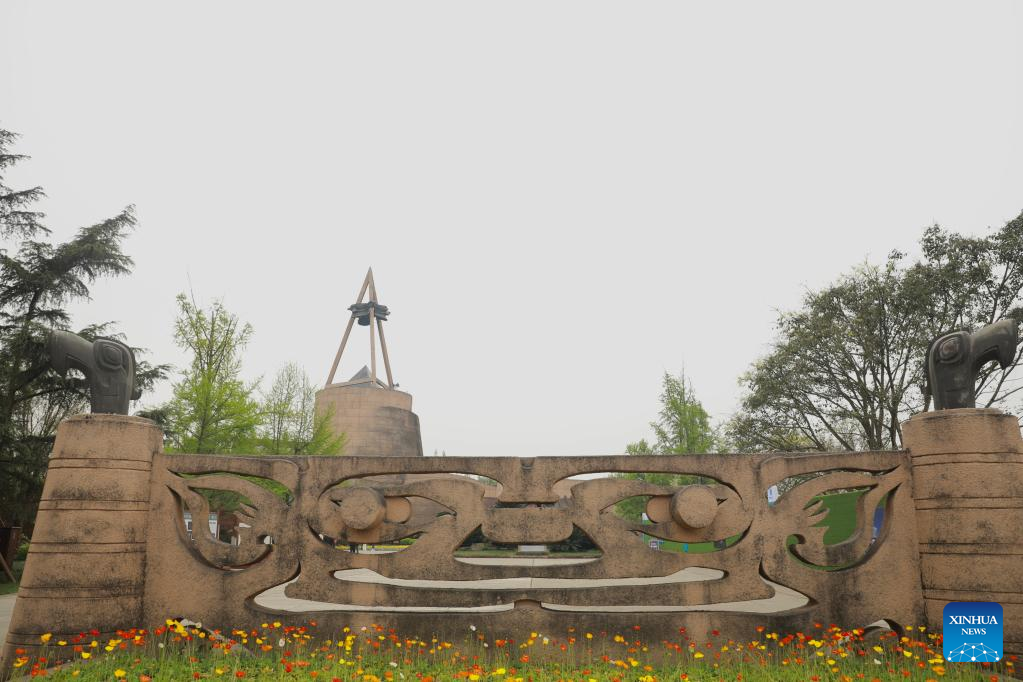 The construction of a new building of the renowned Sanxingdui museum began on Tuesday in the city of Guanghan, Southwest China's Sichuan province.
The new building is located in the Sanxingdui museum park, with a total floor area of approximately 55,000 square meters -- five times the size of the museum's current buildings.
The new building will house the cultural artifacts unearthed from the No. 1 and No. 2 pits of the Sanxingdui Ruins site, as well as important cultural artifacts unearthed in future excavation projects.
"A world-class museum and a national archaeological site park are planned, making the museum a national cultural symbol showcasing the origins and development of Chinese civilization," said Wang Juzhong, director of the management commission of the Sanxingdui Ruins site.
Most Popular