Music awards weather the pandemic
Share - WeChat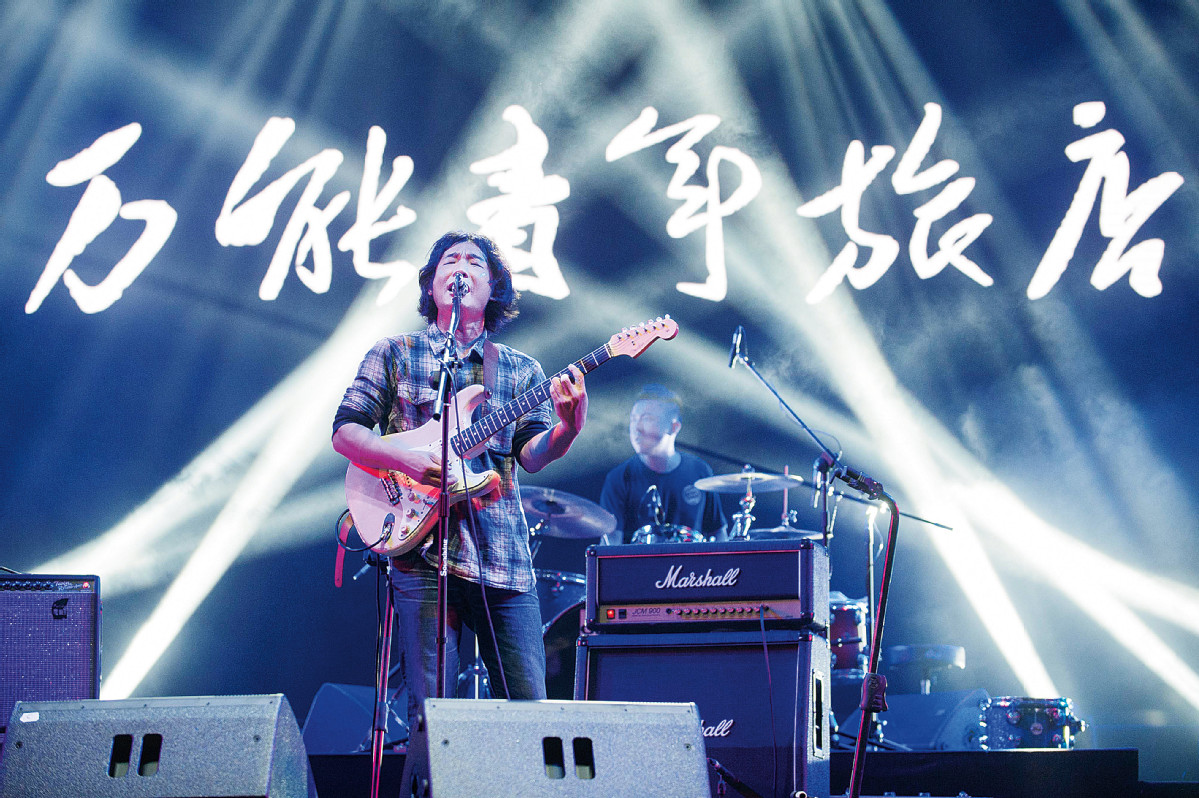 Equality, authenticity and variety key watchwords for delayed event
On a sweltering summer day in 2019, fans cheered in a spacious studio in the southern suburbs of Beijing as a group of rock musicians took center stage.
As the indie rock trio Hedgehog received the Chinese Rock Band of the Year award, lead singer-songwriter and guitarist Zhao Zijian held drummer Shi Lu aloft in excitement.
Later, the group performed the hit Requiem for a Train of Life, a song regarded as its anthem. Even though Zhao performed that number out of tune, this failed to stop the fans from cheering.
The band's appearance was one of the most exciting events at the third China Music Industry Committee Music Awards, or CMA.
Despite no major pop stars gracing the red carpet, nor a dazzling fashion parade with cameras flashing, music industry insiders, record company executives, critics and other key figures in the music business gathered to celebrate the awards. A total of 35 trophies were presented for outstanding achievements in the country's music industry in 2018-19.
The awards were launched in 2017 by the China Music Industry Committee, a nonprofit organization headquartered in Beijing. The awards honor performers from a diverse range of genres, including pop, rock, hip-hop, jazz and classical music. They also recognize technicians, engineers and designers who work on each album and song.