Free, green car-washing station opens in Wuhan
Share - WeChat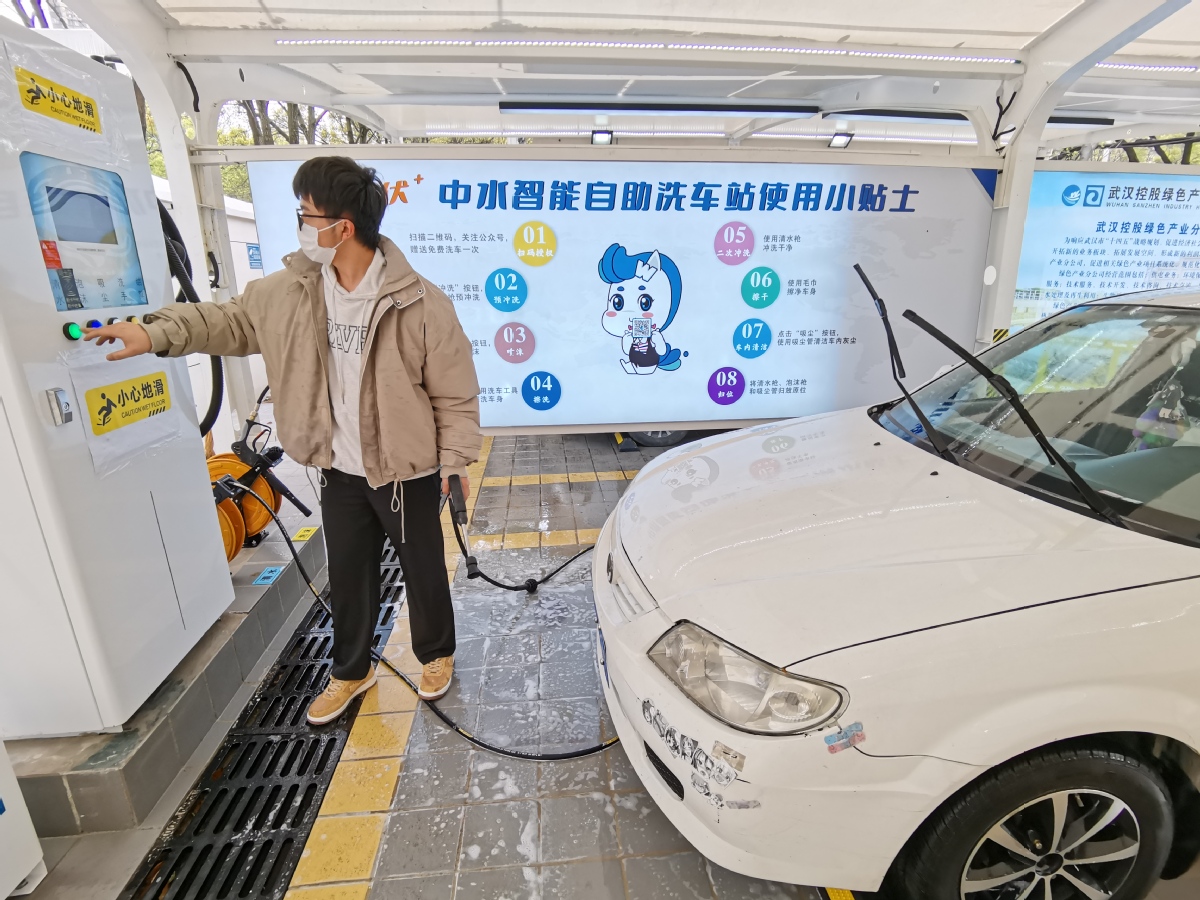 A zero-emission car-washing station applying photovoltaic power and recycled water has opened in Wuhan, Central China's Hubei province, on March 21. This station is free to the public, as residents can receive free car-washing coupons by scanning a WeChat QR code of Wuhan Water Group on-site.
Located besides the Erlangmiao sewage treatment plant at Tuanjie Avenue, Hongshan district in Wuhan, the station can finish the whole process in about 7 to 8 minutes.
This self-service car-washing station is electrified by photovoltaic power on top of its roof. The recycled water from nearby plant has been disinfected by ultraviolet light before washing cars.
The waste water produced by car-washing will return to the sewage treatment plant directly, and be treated and disinfected again to realize the recycling of water resources.