Taiyuan craftsman passes down stone rubbing technique
Share - WeChat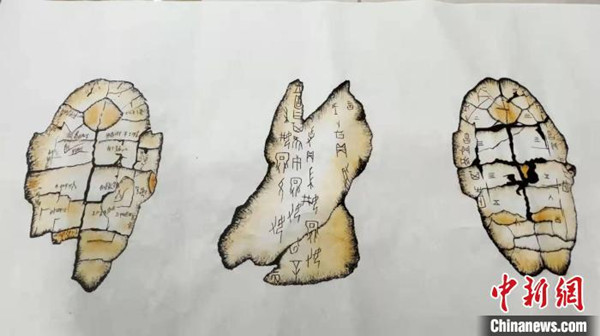 Stone rubbings, also known as ink-imprints or ink-squeezers, is one of the major inventions from ancient China. Using paper and ink, the engraved surfaces can be copied as sharper images to depict history.
When a stone rubbing piece is made, a piece of moistened paper will be used first to cover the surface, then a stiff brush is used to press the paper tightly, bringing the inscription to light. When the paper is almost dry, an inked pad will be used to tap or squeeze the surface, leaving the inked inscription on the paper. Finally, when the paper is peeled off, a clear impression of the engraved texts or pictures will emerge. This traditional technique is described as "a camera reviving history" in China.
Chen Xu, 68, of Taiyuan, Shanxi province, who first learned about stone rubbings in 1995, has spent most of his time on it since then, delving into it for more than 20 years. The stone rubbing works contain loads of information about history, culture, art, and life in ancient China, Chen said, they are not only the copied images of cultural relics, but also the carrier of history, precious memories from China's past.
Most Popular