China Southern Power Grid stepping up trade
Share - WeChat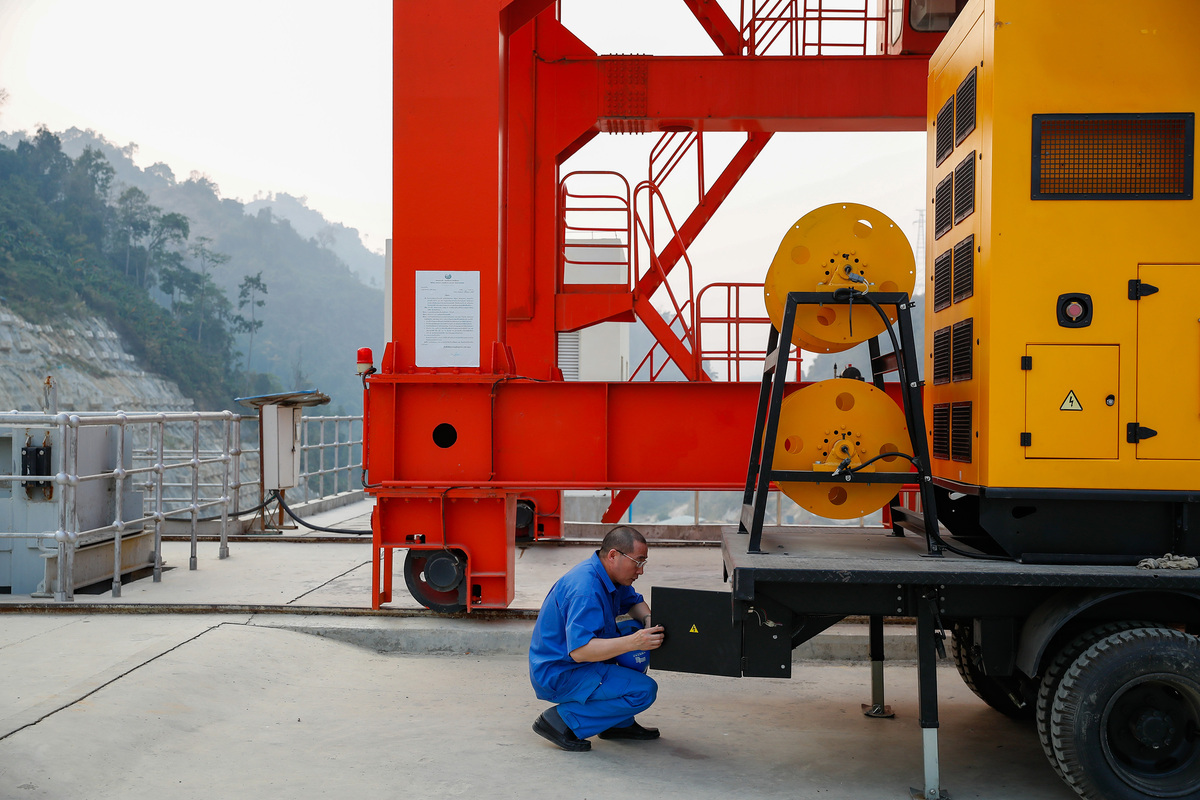 China Southern Power Grid, one of the country's two major power grids, is stepping up interconnection and international power trade in Southeast Asia to promote optimal allocation of clean energy while injecting green power into regional economic and social development.
China Southern Power Grid Yunnan International Co Ltd (YNIC), a subsidiary of China Southern Power Grid, formally signed a Power Purchase Agreement of 115 kilovolt Power Interconnection Project with Electricite du Laos (EDL) on March 9 to complement each other in electricity transmission between China and Laos.
Under the agreement, China can help consume excess hydropower from Laos between June and October when local hydropower resources are abundant, while China can also provide stable power supply to the northern parts of Laos during the dry season, said YNIC.
As a two-way power trade pilot project, the 115 kV transmission line from China's Yunnan province to Lao's Oudomxay province has been in operation for 12 years and has transmitted more than 1 billion kilowatt-hours of power to the northern parts of Laos, which has substantially boosted local development of the region, it said.
The two sides vow to improve connectivity of the two countries and gradually step up power trade volume, to jointly push forward optimization of clean energy resources and contribute to the global carbon reduction goal.
An analyst said this will boost the country's utilization of hydropower, help transform its water resources into economic benefits, and help build Laos into a powerhouse in Southeast Asia.
Wei Hanyang, a power market analyst at research firm BloombergNEF, said China's official start in importing power from Laos will supplement electricity supply in Yunnan province, which sometimes runs short of power during droughts.
"Yunnan can then spare more local hydropower that can be transmitted to Guangdong, the key consuming hub in CSGs grid territory," he said.
"If well dispatched and scheduled, the Laos-China link may eventually help decarbonize the energy mix in the Guangdong-Hong Kong-Macao Greater Bay Area. Also, two-way transmission of power will improve the utilization of the 115 kV line, and help inject green power into the Mekong river's regional economic development."
China Southern Power Grid, whose business covers Guangdong, Yunnan, Guizhou and Hainan provinces and the Guangxi Zhuang autonomous region, said earlier it will invest 670 billion yuan ($105.2 billion) in grid network construction during the 2021-25 period to ensure power supply stability and boost green power consumption.
The company said the investment is meant to push forward construction of a digital and modern network with new energy as the mainstay, and will be dedicated to clean energy power transmission, intelligent power distribution systems and smart power consumption.
Meng Zhenping, Party secretary and chairman of China Southern Power Grid Co Ltd, said earlier the company will deepen its structural reform to become a competitive world-class enterprise and accelerate steps in the construction and investment of the new generation of power grids and related infrastructure.
As China Southern Power Grid's platform to carry out international power cooperation in South Asia and Southeast Asia, China Southern Power Grid Yunnan International has established international power cooperation in grid interconnection, cross-border power trade, overseas investment, overseas project contracting, management and technical consulting, and cultural and people-to-people exchanges with countries including Vietnam, Laos, Myanmar, Thailand, Cambodia and Bangladesh for more than 10 years.
It currently has been interconnected with the power grids of Vietnam, Myanmar and Laos through power transmission lines at voltages of 110 kV and above.
Since the beginning of grid interconnection and international power trade in 2004, the accumulated electricity consumption with Lancang-Mekong countries has exceeded 64 terawatts.
In power trade with neighboring countries, the proportion of clean energy exceeds 90 percent. YNIC said it would further strive to promote cooperation in areas including international power management and technical exchanges, professional training.