Hong Kong gets effective helping hand: China Daily editorial
Share - WeChat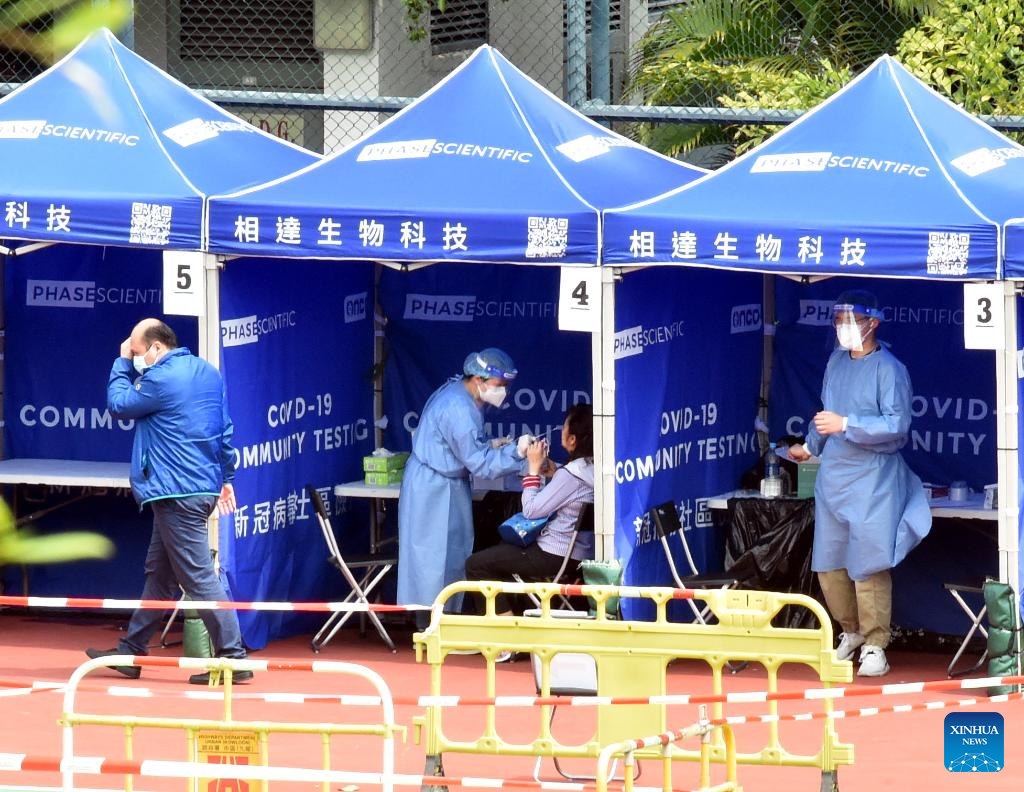 The central authorities are playing a crucial role in helping the Hong Kong Special Administrative Region government bring the epidemic situation under control in the SAR. With its population density among the highest in the world and a low vaccination rate, especially among the elderly, the government in Hong Kong has faced an extremely difficult challenge containing the latest wave of the virus.
More than 96 percent of the cumulative number of infections in the SAR since the start of the pandemic — which has risen to more than 1,020,000 — have come in the current wave of the Omicron strain of the virus which began in late December. And since Feb 9, nearly 5,200 people have died from the virus.
With the city's healthcare system strained to the limit as hospitals were filled to capacity, the HKSAR government turned to the mainland for help on Feb 12.
The central government responded quickly and has been ramping up its assistance to help protect the life and health of people in the SAR and help get the situation under control.
The first team of epidemic experts dispatched by the central government arrived in Hong Kong on Feb 17. By March 14, the HKSAR government had received over 74 million fast antigen test kits, 170 million masks, as well as more than 12 million other pieces of protective equipment.
The central government has also helped the SAR government put the Huo-Yan "Fire Eye" testing laboratory back into use. The lab began operating again on Feb 15, enhancing the region's ability to curb transmission of the virus by rapidly tracing the source of infection chains.
When the medical capacity of Hong Kong reached its limit and there was a serious shortage of hospital beds, construction teams from the mainland worked around the clock for 16 days to build four temporary community isolation and treatment facilities, known as cabin hospitals.
With the strong support of the central government, Hong Kong is now gaining the upper hand in its battle against the virus. 
The SAR reported 16,597 new infections on Saturday. Although the situation remains grave, this was down from more than 20,000 the day before, and it maintained the downward trend since the peak of more than 50,000 new infections a day at the beginning of March.
But while improving, the current epidemic situation in the city is still serious and the fight against the virus needs to be maintained. The central government will continue to render assistance to Hong Kong under the "one country, two systems" framework.
Meanwhile, the lessons of the past three months must be learned so the managing and executive abilities of the HKSAR government are improved. Now that patriots are administering Hong Kong, the city can be better prepared should there be any more waves of the virus.
Most Viewed in 24 Hours
China Views