Property market to help stabilize economy
Share - WeChat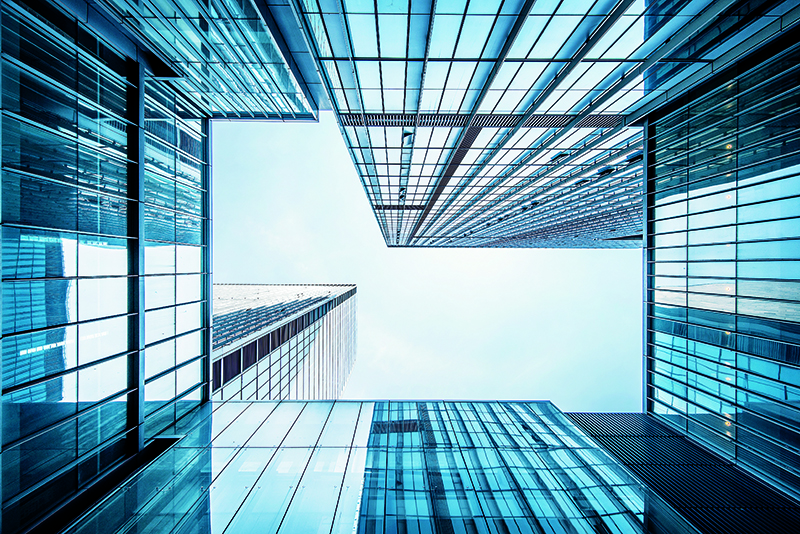 Mortgage, other financing measures expected to restore confidence
After searching for more than six months, Chen Qi and her husband believe they are close to finding their first home in Shanghai.
They want to buy a two-bedroom apartment about a 10-minute walk from a subway station on the west bank of the Huangpu River.
"We don't want to invest in any property-we just want to live in it, so any changes in the market have little impact on us," Chen said.
Elsewhere in the city, Li Le recently experienced a hectic few days selling a three-bedroom home before buying an apartment with two bedrooms, both located in Minhang district.
She said, "We swapped our modern, large apartment for an older, smaller one so that our daughter can go to a fairly good primary school and then to a junior middle school nearby."
Chen and Li are just two examples of "rigid demand" homebuyers in the nation's real estate market, where a tight grip is kept on speculative activities and support is given to rational home buying.
In view of downward economic pressure and partially eased macroeconomic policies, experts believe the residential property market will continue to act as an "economic stabilizer" this year.
Wang Menghui, minister of housing and urban-rural development, said during a State Council Information Office news conference on Feb 24 that the real estate industry would try to play an active role in stabilizing the macro economy.
According to Wang, maintaining stability in the property market is the top priority for the sector this year. Reforms will also be introduced to advance the supply of homes.
Zhang Dawei, chief analyst at Centaline Property Agency, said, "We recently heard about this positioning of the industry, so we expect that more stabilizing measures are in the pipeline."
Chen Wenjing, deputy director of research at China Index Academy, an independent property research organization, said stabilizing the economy this year cannot be achieved without a solid property market and the confidence of homebuyers and developers.
Experts said measures to improve home mortgages and optimize residential property financing were put in place at the start of this year, and it is believed that these actions will improve market expectations and restore confidence in the sector.
In January, the People's Bank of China-the PBOC-announced that the over-five-year loan prime rate, or LPR, on which many lenders base their mortgage rates had been lowered by 5 basis points to 4.6 percent, while the one-year LPR was cut to 3.7 percent, down from 3.8 percent a month earlier.
Experts said the eased financial environment bodes well for the property industry, where credit is tight.
Shaun Brodie, senior director and head of occupier research for Greater China at global real estate services company Cushman &Wakefield, said, "A gradual increase in liquidity will benefit the real estate sector."
Xu Xiaole, chief analyst at the Beike Research Institute, a KE Holdings research body, said the LPR cut will play an active role in stabilizing the economy, and for the real estate industry, it will lower costs for homebuyers.
Last month, the PBOC-the nation's central bank-and the China Banking and Insurance Regulatory Commission, the country's top banking and insurance watchdog, decided that loans offered by China's banking institutions to affordable rental housing projects would not be included in the management of real estate loan.
Xinhua News Agency reported that to guard the nation's financial system against risks, a management structure for property loans was implemented on Jan 1 last year, imposing upper limits on outstanding real estate loans and mortgages for lenders.
The new regulation means that property developers can obtain loans for affordable rental housing projects more easily, as commercial banks are encouraged to grant them. As a result, this will promote the housing support system.
Brodie said, "The current macro control policies set the main tone for the long-term and stable development of the real estate industry."
Thanks to a series of macro policies, the Chinese economy has gradually shaken off the impact of the COVID-19 pandemic and achieved a good start for the 14th Five-Year Plan period (2021-25).
This year, the general policy largely remains firmly committed to the principle that "housing is for living in, not speculation" and also to the goals of stabilizing land prices, housing prices, and expectations to ensure the steady development of the real estate market to meet homebuyers' needs.
More opportunities
By sticking firmly to the "housing is for living in, not for speculation" principle, the real estate industry is exploring ways to establish a long-term mechanism that promotes healthy development and builds a virtuous circle.
Hu Baosen, chairman of Central China Real Estate Group (China) Co, said during a news conference last month, "It is time to end the excessive expansion of business scale and attach more importance to quality and efficiency."
According to Wang Ying, CEO of Shui On Land, property enterprises with stable finances, and which focus on quality products, will win more development opportunities.
"In the past few years, we have witnessed the real estate market shift from pursuing high-speed growth to seeking high-quality development," Wang said.
Shui On Land, which is listed in Hong Kong, reported that its contracted property sales grew by 43 percent year-on-year to 30.27 billion yuan ($4.79 billion) last year, with residential properties contributing 30.16 billion yuan of this total.
Consistently focusing on its business in Shanghai and other high-growth cities with robust economic outlooks and huge population inflows, Shui On Land is also poised to expand in the Yangtze River Delta region and the Guangdong-Hong Kong-Macao Greater Bay Area.
With efforts by the property sector to deflate housing bubbles resulting in significant success, it appears to be the right time for Chen Qi and her husband to buy their dream home in Shanghai.
Guo Shuqing, chairman of the China Banking and Insurance Regulatory Commission, said during a State Council Information Office news conference on March 2 that "bubble and financial" trends in China's real estate market experienced fundamental twists last year.
Changes in the property market last year were accompanied by fewer home transactions, but there is still demand for buying and leasing, Guo said. Home price adjustments and demand restructuring are good for the financial sector, but the adjustments should not be so fierce that they affect the economy too much. A stable transition is preferred, he added.
Lu Wenxi, a researcher at Centaline Shanghai, said: "For the current home market, I no longer see room for speculation. Many people are buying homes for the first time, while others are demanding a better living environment."
Due to the joint efforts being made, China's real estate market saw a stable performance last year, with the "housing is for living in, not for speculation" principle becoming a social consensus.
Ni Hong, vice-minister of housing and urban-rural development, said commercial housing with a total gross floor area of 1.57 billion square meters was traded nationwide last year, a year-on-year rise of 1.1 percent.
Meanwhile, home price growth is slowing. In the nation's 70 major cities, the average cost of a new home last year grew by 2 percent from the previous year, while the cost of previously owned apartments rose by 1 percent year-on-year, down 1.7 and 1.1 percentage points respectively.
According to the National Bureau of Statistics, or NBS, in 50 out of 70 large and medium-sized cities in January, new home prices rose from the same period last year and 39 cities witnessed year-on-year growth in existing home prices.
The government has introduced policies to support the residential market better meet the reasonable needs of homebuyers. For purchasers seeking a house to live in, this year is a good time to buy, according to experts.
House prices remained stable in 70 of the nation's major cities last month, according to NBS data on Wednesday.
Sheng Guoqing, chief statistician with NBS' urban division, said new home prices in the four first-tier cities grew by 0.5 percent last month compared with January. Such prices in the 31 second-tier cities tracked by the bureau remained flat last month, while the 35 third-tier cities experienced a 0.3 percent month-on-month dip.
Brodie, from Cushman& Wakefield, said, "The LPR interest rate of more than five years can reduce mortgage expenses and save costs to a certain extent. Additionally, some cities provide other house-buying incentives for first-time buyers, such as housing subsidies for talent."
He added that compared with third- and fourth-tier cities, first- and second-tier ones have more support resources, such as infrastructure, medical care, education and services. Buyers need to consider not only location, house type and price, but also the local support facilities that have been built or are being planned.