Singling out a lifestyle
Share - WeChat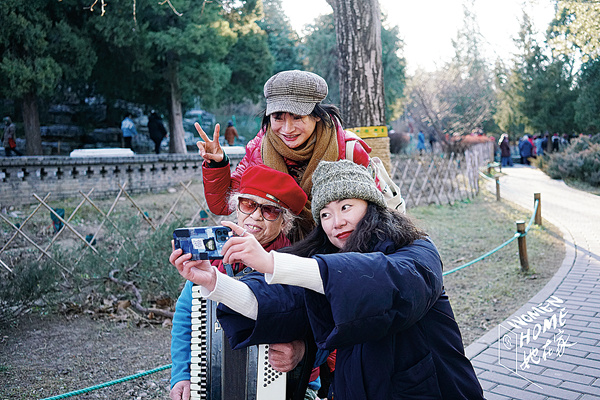 Documentary looks at urban women who, for one reason or another, are living alone and the hopes they have for the future, Wang Qian reports.
The "home alone" are increasing in number, by chance or choice, as more women in urban China live a solitary life, when the "couple" lifestyle-while still an option for the majority-is not yet their option. A documentary, Women at Home, has put their lives into focus, taking viewers into the life of three women from different backgrounds who discuss what being alone means to them.
Premiering on the Tencent Video streaming site on March 7, one day before International Women's Day, the documentary, directed by Dai Xianjing, consists of three 20-minute episodes, telling the stories of freelancer Laoyao, 32, insurance consultant Wei Lin, 38, and retired professor Ye Jing, 58, and their reflections on single life.
"The documentary is my way to explore and accept myself, as well as answer my doubts about being a singleton in my 30s," the 34-year-old director in Beijing says, adding that although the three women in the series have separate stories, they represent different life stages that many women face.
"Their stories show that women who dare to be themselves are the most beautiful," Dai adds.
Preferring to be referred to by her internet username, Laoyao came to Beijing in 2014. In 2016, she wrote a book titled We Are Infinite, telling a story of a young woman facing and overcoming everyday challenges. In 2019, she purchased a 60-square-meter apartment in the city. She has more than 300,000 followers on Chinese micro-blogging platform Sina Weibo.
In some ways, she seems to encapsulate the very image of a confident and successful woman. But life can sometimes be a tough taskmaster. What it gives with one hand, it seems ready to snatch away with the other, and vice versa. She does not get on well with her mother, is anxious about her appearance and feels she is reaching a plateau in her career. Having undergone several plastic surgery procedures on her face, she is yet to meet her Mr Right.
Most Popular