US pouring oil on crisis raises stakes: China Daily editorial
Share - WeChat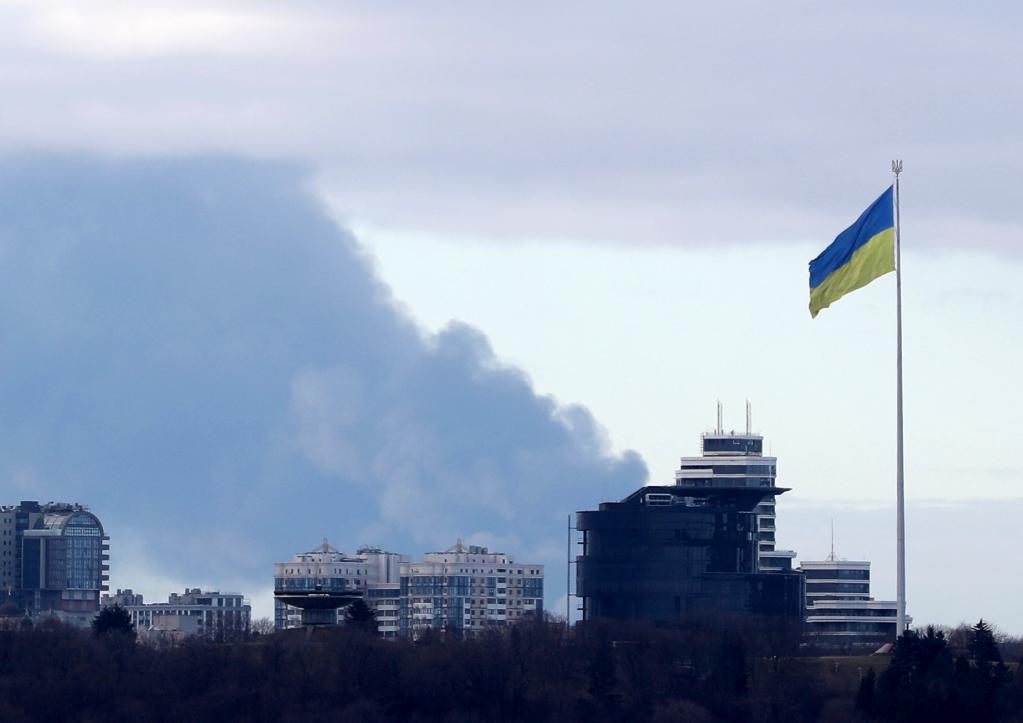 In hindsight, the tragedy that is now unfolding in Ukraine could have been averted if some of the parties involved had focused more on seeking a diplomatic solution rather than taking steps that have only served to precipitate the conflict.
Given that it is now the military alliance's consensus that Ukraine's membership of NATO "will not take place", as German Chancellor Olaf Scholz said, an earlier clarification of that stance would have been opportune. Now, more than 10 days after Russia launched its "special military operation" in Ukraine, the humanitarian crisis continues to worsen while the prognosis for the ongoing military conflict remains grim.
More than 1.5 million refugees have fled from Ukraine into neighboring countries in "the fastest growing refugee crisis in Europe since World War II", said Filippo Grandi, the UN high commissioner for refugees, on Sunday. Many more are still trapped in towns and cities by the fighting.
Meanwhile, Moscow told Ukraine's neighbors and its allies in NATO on Sunday that hosting Ukrainian military aircraft could be considered as direct involvement in the war, following the warning it has already made that any country imposing a no-fly zone over Ukraine will have entered into a military conflict with Russia.
Given the high stakes involved in case of a miscalculation or misjudgment, speaking on the sidelines of the fifth session of the 13th National People's Congress on Monday, Chinese State Councilor and Foreign Minister Wang Yi once again called for countries to support direct talks between Ukraine and Russia and to refrain from taking any steps that might further complicate the situation.
It has been China's consistent stance that the Ukraine crisis can only be resolved through dialogue and negotiations, rather than military actions or sanctions. Talks between Russia and Ukraine are the only way for the two sides to agree on a cease-fire. And extensive negotiations between Russia and the United States, NATO and the European Union are the only way to resolve the deeper issues that have led to the tragedy unfolding in Ukraine.
Yet until the other Western countries are prepared to stand on their own two feet, the US will continue to drag them into chaos and war as it seeks to maintain the primacy of its influence worldwide.
Washington, alarmed at the growing trade relations between European countries and Russia, has taken the opportunity of the vacuum in European leadership resulting from former German chancellor Angela Merkel stepping down to engineer a breakdown in trust between the two sides and draw the EU closer to the US. It is seeking to do the same thing in the Asia-Pacific with its regional allies by demonizing China and provoking the latter on the Taiwan question.
As the swelling catalog of suffering worldwide shows, Washington's world view and the actions it takes to manifest it are neither constructive nor inspiring but instead destructive and enervating.
Most Viewed in 24 Hours
China Views