Coasting on 2022 Games to year-round biz
Share - WeChat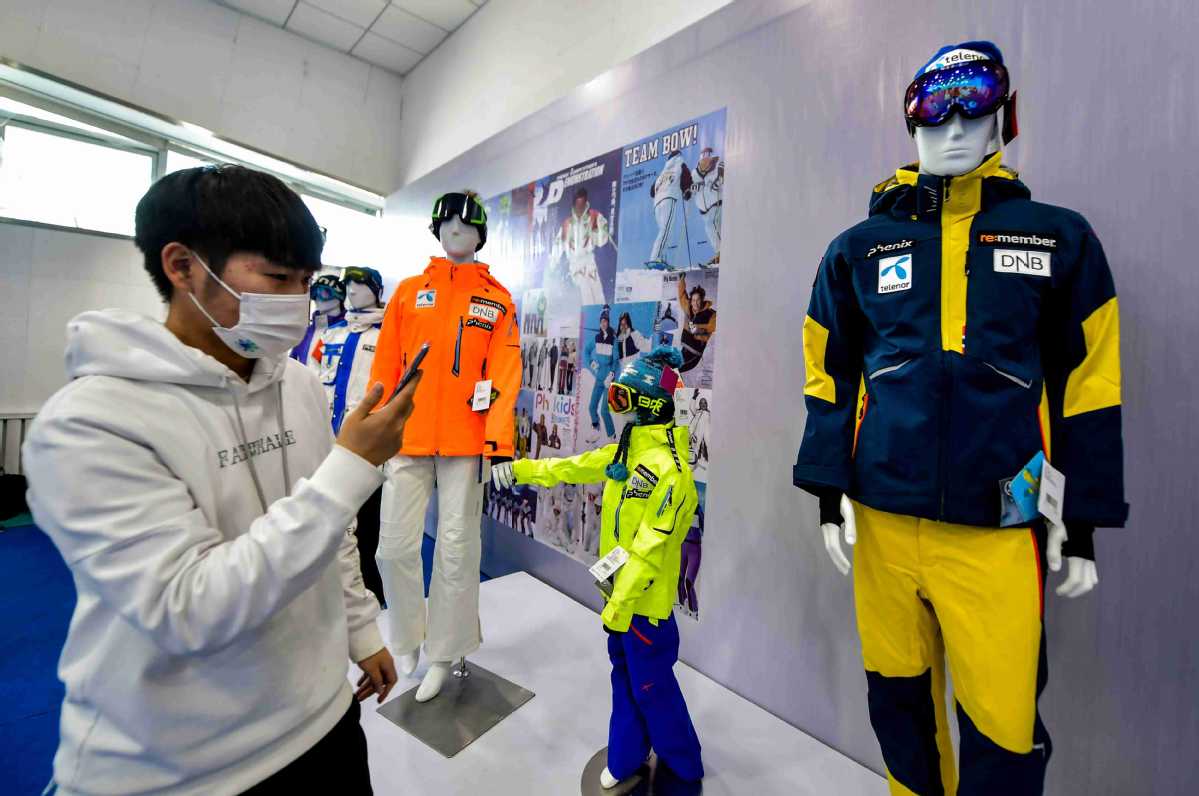 Snow sports, tours, consumption upgrade, new policies to spawn a huge market
Thanks to the momentum from the Beijing 2022 Winter Olympics in February, China is set to sustain the rapid growth of consumption of ice and snow sports-related products, services and experiences, which will likely spawn a multibillion-dollar industry, market insiders said.
The China Tourism Academy indicated as much in a report released a few weeks before the Games started, highlighting a potential total revenue of more than 1.1 trillion yuan ($174.07 billion) in China's ice and snow tourism sector and a consumer base of over 500 million by 2025.
This has predictably got market watchers very excited as they expect consumer enthusiasm to not only last several years but become a year-round phenomenon. What's more, given the sheer size of the consumer base in China, they see tremendous future prospects for growth that could arguably dwarf established markets such as Norway, Austria and Switzerland combined.
Pyeongchang, South Korea, held the Winter Olympic Games in 2018 and, according to the Korea Economic Research Institute, the Games helped create economic benefits worth $60 billion in the near term, with positive effects continuing to sustain and grow the ice and snow sports industry and related sectors like hospitality, tourism, health and wellness.
Unsurprisingly, some regions in China are actively developing their ice and snow gear manufacturing sector. For instance, the local governments of Hebei, Heilongjiang and Shandong provinces have proposed plans to establish skiing gear manufacturing industrial parks and thus further integrate advanced technological resources.
In late February, eight central government departments, including the Ministry of Finance, the National Development and Reform Commission, and the Ministry of Industry and Information Technology, announced that China will optimize and adjust the list of imported goods for cross-border e-commerce retail from March 1, adding 29 new goods categories and removing one. The added goods include skiing gear, which has seen strong demand in recent years.
"The measure is expected to further stimulate consumption in the skiing sector. Besides, a number of provinces and cities are developing ice and snow tourism as a key industry, and related travel services and facilities are being improved," said Zhang Weilin, an analyst at the LeadLeo Research Institute, a market research provider.
"The successful holding of the Beijing Winter Games has further driven the growth of the ice and snow travel sector in China, and an increasing number of people are showing interest in the sports and going on skiing trips. Related favorable policies are foreseen further stimulating ice and snow consumption," Zhang said.