Ukraine crisis poses a severe challenge for SWIFT
Share - WeChat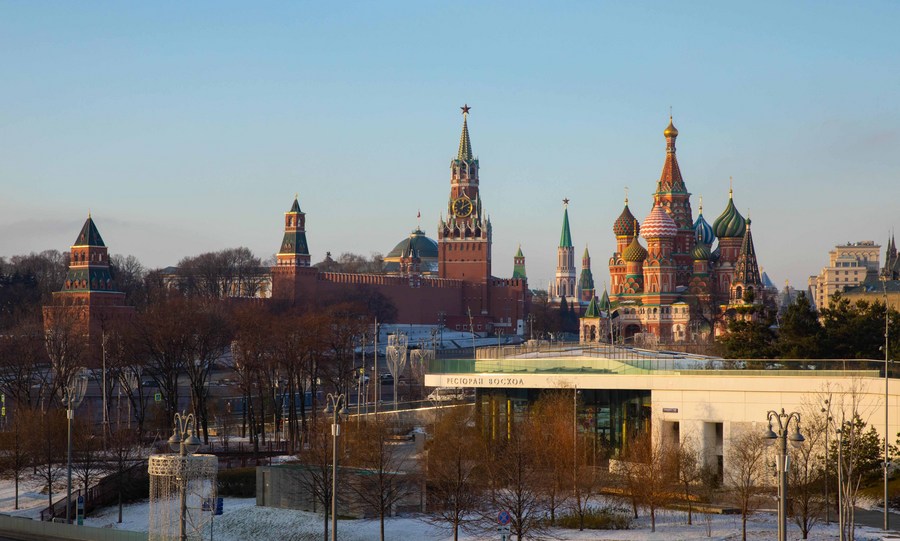 The United States and NATO have laid bare their irresponsibility by adding fuel to the fire and intensifying tensions leading to military conflicts.
Russia will now face the harshest of sanctions imposed by the US and its allies. On Saturday the US, the UK, EU and Canada announced to limit Russian banks' access to the Society of Worldwide Interbank Financial Telecommunication system.
Removal from the SWIFT system is a very severe blow for any country, something akin to what some have called a "financial atomic strike". There have been precedents. In the past, the Democratic People's Republic of Korea and Iran were removed from SWIFT, following which their economies suffered unprecedented serious consequences.
US President Joe Biden had said on Thursday that US-Russia relations have suffered a "complete rupture", which is unprecedented. But the latest move taken by the US and its allies will not only deal a big blow to Russia's economy, but also send shock waves across the SWIFT and the whole financial market.
The SWIFT association is based in Brussels, and their activities are subject to relevant Belgian laws. The National Bank of Belgium plays a leading role in supervising the SWIFT's daily activities. Also, as Belgium is a member of the European Union, the association must comply with relevant EU laws. So, generally speaking, the EU has a huge say in this organization. At the EU's emergency summit on Thursday, 27 members had varying positions on whether or not to remove Russia from the system. That means, the EU members have quite different interests and economic exchanges with Russia.
Also, SWIFT's activities are overseen by a board of 25 directors, one of them from Russia. So various countries involved have quite different interests.
Besides, the consequences of removing Russia can be too serious. It will lead to the obstruction of all financial and economic activities related to Russia. Given that the European Union is Russia's largest trading partner, if Russia is hit, the EU, too, will be hurt.
Moreover, in 2015, Russia had set up a System for Transfer of Financial Messages, which can replace the SWIFT system to a certain extent.

Unless all parties concerned make efforts to restore peace, they will all end up paying heavily. And this extends to the SWIFT system as well.
The author is deputy secretary general of the One Belt One Road Center at the Chinese Academy of Social Sciences.
The views don't necessarily reflect those of China Daily.
If you have specific expertise or would like to share your thoughts, then send your writings to opinion@chinadaily.com.cn and comment@chinadaily.com.cn.
Most Viewed in 24 Hours
China Views