CDC says most Americans can take off masks
Share - WeChat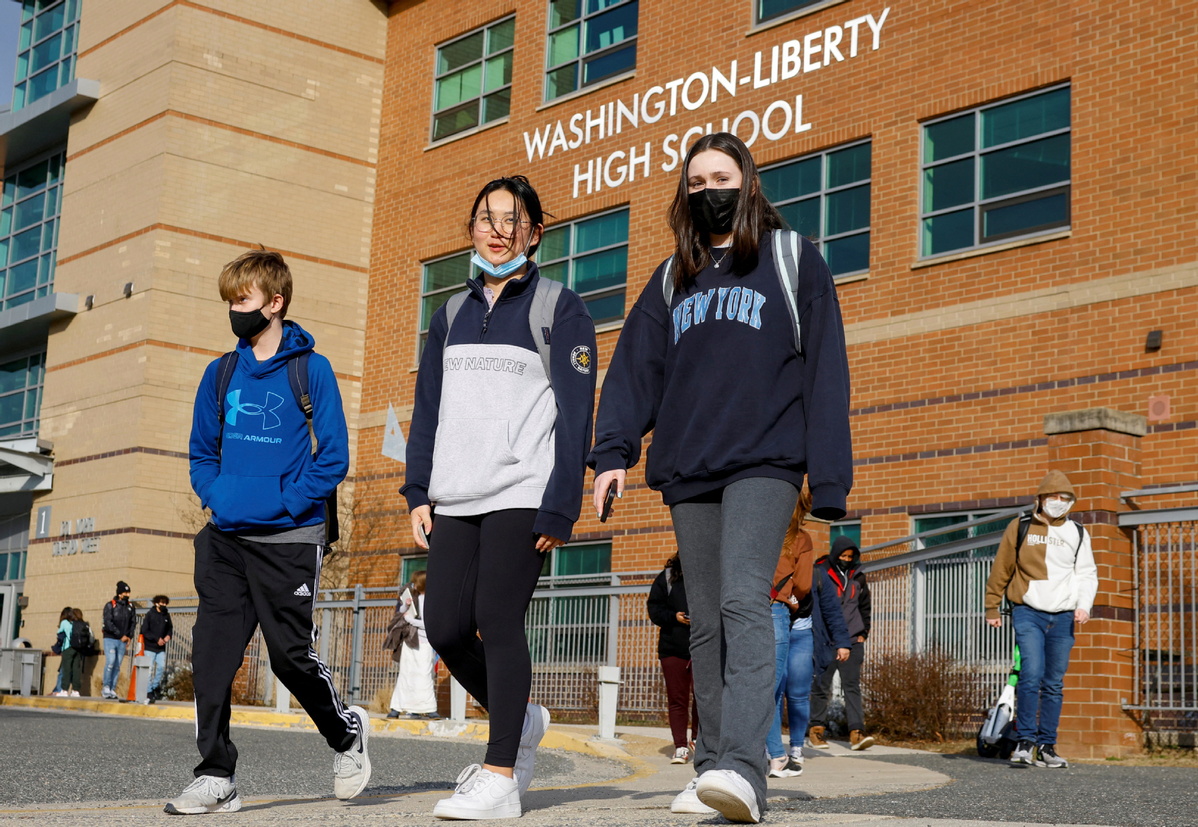 Most Americans can safely stop wearing face masks, according new federal guidelines released Friday, a move that marks a milestone in the country's two-year fight against COVID-19 when it relied heavily on masks to help control the spread of the virus.
The Centers for Disease Control and Prevention (CDC) issued a new set of measures that put more than 70 percent of the US population in counties where the coronavirus is posing a low or medium threat to hospitals.
The agency is still advising people, including schoolchildren, to wear masks where the risk of COVID-19 is high. That's the situation in about 37 percent of US counties, where about 28 percent of Americans live.
Asked about the timing of the change after several states have already dropped mask mandates and other requirements, Walensky told reporters that officials "have been thinking about shifting our metrics to hospitalization for some time now". She also said that many governors set up mask changes for the end of February or early March, which coincides with the CDC's data shift.
"We're in a better place today than we were six months ago, six weeks ago, six days ago. Now it's time to focus on severity, not just cases, of COVID," Health and Human Services Secretary Xavier Becerra said. "Because of all the hard work that's been done and the many tools we've developed to tackle COVID, we can ease the guidance on mask use — not everyone in every place needs to wear a mask."
In portions of the country, the CDC now says parents can now choose whether to send their children to school with masks.
The CDC said Friday that although masking will now be optional for many schools, administrators should continue to implement other public health measures such as proper ventilation systems. More than 70,000 new COVID-19 cases are reported a day, but officials pointed to two years of data suggesting low risk of serious infection for children.
The CDC has updated its guidelines for masking throughout the last two years, advising stricter measures in times of high transmission and slightly looser restrictions in times when case numbers were low.
The Associated Press contributed to this story.