Tsai Ing-wen's empathy for Ukraine ridiculous: China Daily editorial
Share - WeChat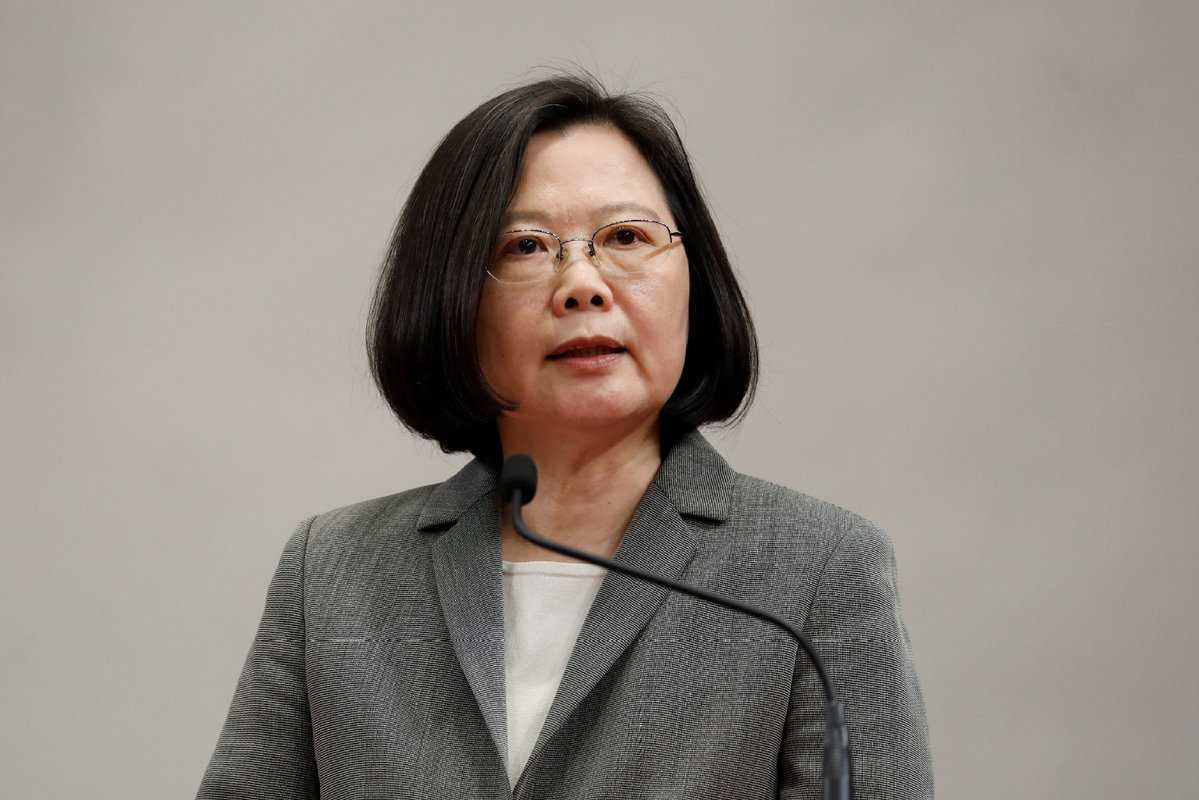 The "empathy" Taiwan leader Tsai Ing-wen expressed last week for Ukraine's situation was described as unreasonable self-pity by an official of the Taiwan Affairs Office of the State Council on Wednesday.
What is happening between Ukraine and Russia is a dispute between two sovereign countries. The question of Taiwan is an internal affair of China. Such "empathy" is a fabrication to exploit the Ukraine crisis which is a totally different situation from that across the Taiwan Straits.
Tsai and her followers in Taiwan are taking the Ukraine crisis as an opportunity to hype up the so-called military threat and intimidation from the Chinese mainland. The "empathy" Tsai expressed toward Ukraine is nothing but part of Tsai and her Democratic Progressive Party's conspiracy to make the question of Taiwan an "international issue", and thus woo international support for what they are doing in pursuit of the island's "independence".
However, Tsai has forgotten the fact that Taiwan has always been part of China and never a sovereign country, which is acknowledged by the entire world and Chinese people across the Taiwan Straits.
There would be neither political nor military tension across the Straits if Tsai as leader of the island accepted the 1992 Consensus acknowledging Taiwan is part of China. It is the attempts of Tsai and DPP to seek the island's secession from the motherland that has resulted in what the mainland has been doing to assert its sovereignty over the island.
What Tsai should also be clear about is the fact that the sales of arms by the United States to the island can only increase the tension across the Straits, and it is just wishful thinking for the secessionists on the island to expect the support of the US no matter what lengths they go to in pursuit of their goal.
The mainland will try whatever it can to seek the peaceful reunification of the island, which it believes is in the interests of the Chinese people across the Straits. But military action is always an option the central government will never exclude.
Tsai and her clique should never underestimate the resolve of the central government to protect the sovereignty and territorial integrity of the country.
It cannot be clearer to anyone across the Straits that it is in the interests of Chinese people on the island for the Taiwan authorities to accept the one-China principle. By seeking "independence" for the island, Tsai and her clique are putting their own political ambition and interest before the well-being of the people on the island.
If Tsai means what she said about peace and security in the region and across the Straits and cares about the well-being of the people on the island, she should uphold the one-China principle.
Most Viewed in 24 Hours
China Views