China envoy calls for diplomatic solution to Ukraine crisis
Share - WeChat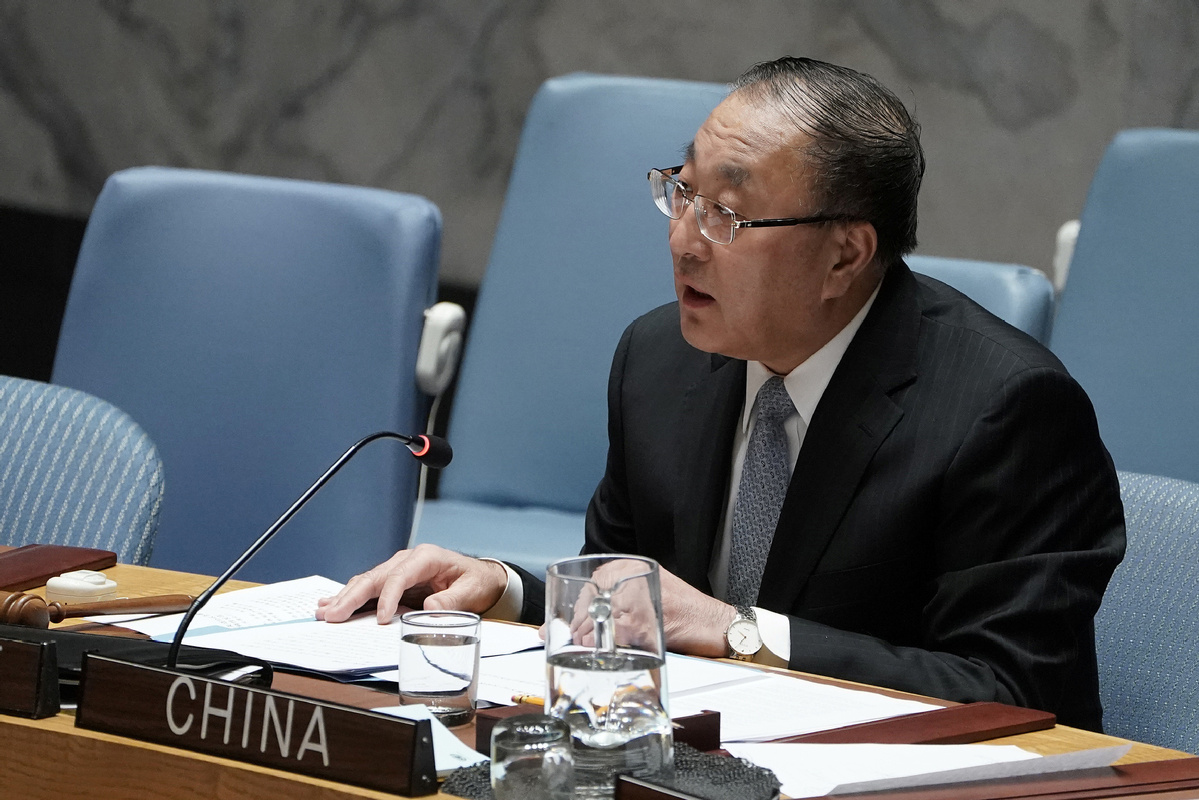 China's position on safeguarding the sovereignty and territorial integrity of all states "has been consistent", China's ambassador to the United Nations said on Wednesday, as he called for upholding the purposes and principles of the UN Charter, and urged a diplomatic solution to resolve the Ukraine issue.
"China has been paying attention to the evolving situation in Ukraine," Zhang Jun, China's permanent representative to the UN, said at the plenary meeting of the 76th session of the UN General Assembly on Ukraine. "The purposes and principles of the UN Charter should be jointly upheld.
"At the same time, we note that the issue of Ukraine is rooted in a complex web of historical and present factors. An interplay of those factors has driven the situation to this point," said Zhang. "In the current context, all parties concerned should exercise restraint and avoid taking any action that may aggravate tensions."
The envoy said China calls on all parties to recognize the importance of implementing the principle of indivisible security; to continue to engage in dialogue and consultation; and to seek reasonable solutions that address each other's concerns through peaceful means on the basis of equality and mutual respect.
"We welcome and encourage all efforts aimed at facilitating a diplomatic solution," he said.
Ukraine declared a state of emergency on Wednesday and told millions of its citizens living in Russia to return home amid the ongoing tensions with Russia.
The emergency measure will start on Feb 24 and would last for 30 days and can be extended for an extra 30 days. The measures will be in force nationwide, aside from the two breakaway regions.
The state of emergency would allow authorities to adopt heightened security measures, including imposing curfews if deemed necessary. It also includes personal document checks, blocks military reservists from leaving the country, bans mass gatherings and places restrictions on radio communication systems.