CSCEC sowing hope for comprehensive education in Gabon
Share - WeChat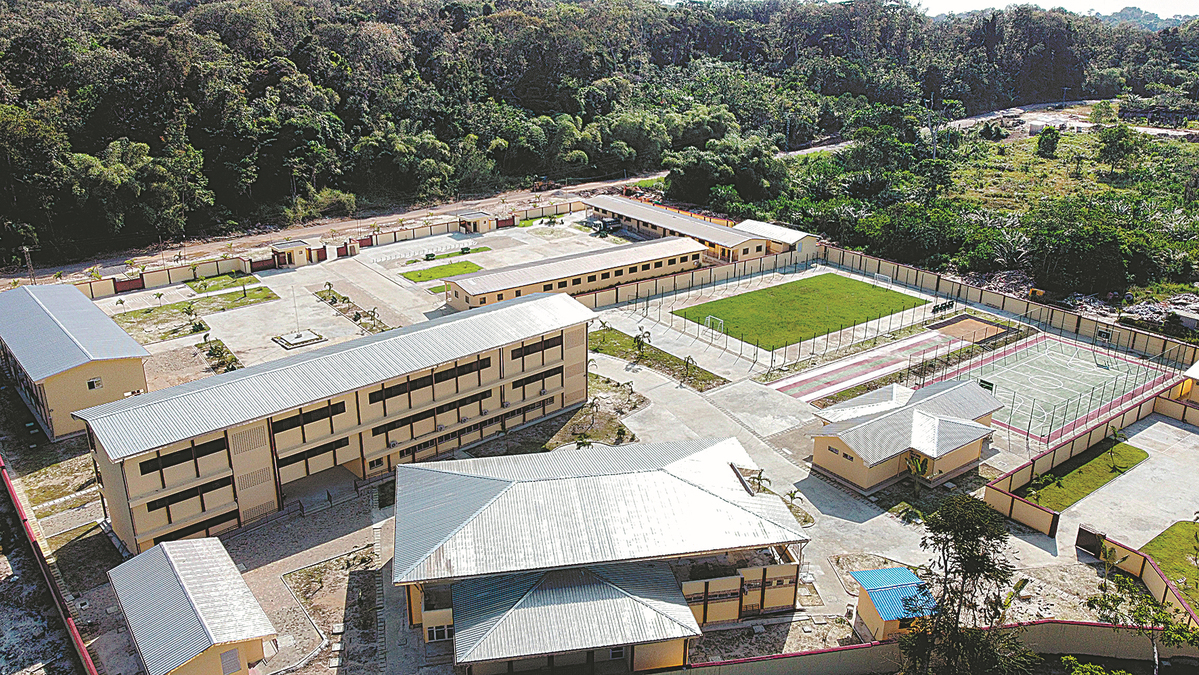 Despite COVID-19 pandemic headwinds, China State Construction Engineering Corp is ramping up its efforts in Africa with the recent completion of a comprehensive school project in Libreville, Gabon, for a bigger role in the Belt and Road Initiative.
As a major part of a key livelihood project in the capital city, two sections were shouldered by the First Construction Company of China Construction Eighth Engineering Division Corp Ltd, a CSCEC unit, in the building of the Alibandeng comprehensive school project, which covers 17,000 square meters.
Having received compliments from Gabon's top officials during their visits, the comprehensive school will be a "significant education venue" housing 5,000 students every year, and playing a pivotal role in enhancing national education quality.
"I have long been waiting for the opening of the school, or else I would still have to wake up at dawn to send my children to school 11 kilometers away," said Alain, a 38-year-old father of four and also a construction worker at the project.
"Now there is this school so close to home. It is large, has well-organized campuses with infrastructure such as labs and recreational facilities, and provides preschool, primary school and middle school education. My kids just can't wait to go to the new school," he said.
With the COVID-19 pandemic still ravaging worldwide, the 10-month construction, though faced with many challenges, was completed right before the due date, not only bringing hope to children there, but also promoting friendship between the two nations.
"We are all pleased and willing to take part in this livelihood project in Gabon as the project really matters to the children and their future," said Jia Shengyong, project manager with the CSCEC unit.
"China's construction team had presented great professionalism during the construction, with a rapid working pace and detailed management seen during the whole building progress," Alain said.
"The Chinese construction team offered stable jobs for locals like me, which is rarely seen in local ones as those teams may suspend construction for no reason sometimes," he added.
Kaifusai Julaiti contributed to this story.