Outrage voiced as attacks on Asians continue in US
Share - WeChat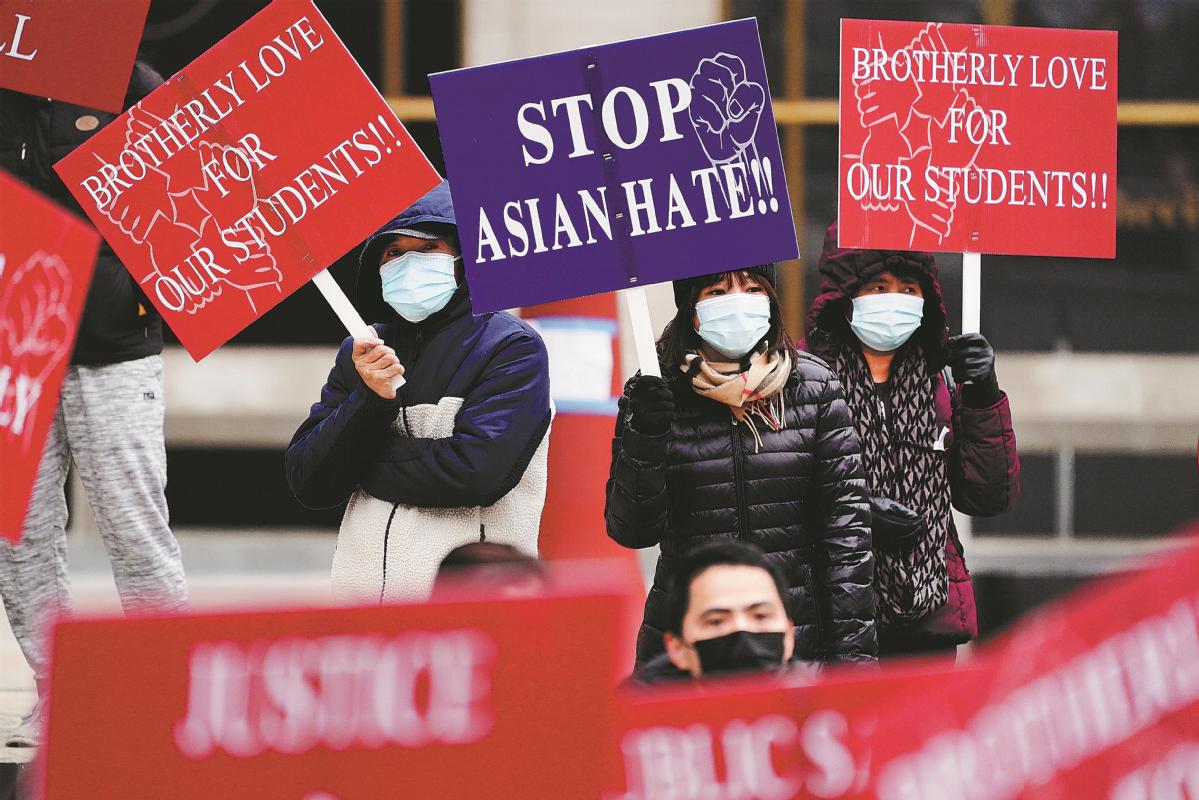 Significant rise reported in New York hate crimes
High-profile crimes against Asians in the United States are continuing at a frightening rate despite efforts by politicians and prosecutors to address the situation.
The most recent case involved the fatal stabbing of a 35-year-old Korean American woman in New York on Feb 13.
While Asian organizations decry the crimes and plead for help, there are obstacles to criminal justice, such as lenient bail laws and lax punishment of repeat offenders, who are often out on the streets posing a threat to innocent people. Some offenders are homeless and/or mentally ill.
While such individuals can be a threat to anyone regardless of race, Asians have borne a disproportionate brunt of the attacks, especially in the past two years, with violent offenders using the COVID-19 pandemic to justify their assaults. Women and the elderly have frequently been victimized, as they are perceived to be more vulnerable.
According to the New York Police Department, or NYPD, hate crimes against Asians jumped from 30 in 2020 to 133 last year, a 343 percent rise. Complaints of bias crimes against Asians accounted for 25 percent of all hate crime reports in the city last year.
New York Mayor Eric Adams, a former NYPD captain, has pleaded with lawmakers to allow judges more discretion at bail hearings, but during a recent trip to Albany, the state capital, his plea met with resistance.
New York state Senate Majority Leader Andrea Stewart-Cousins said Adams was told behind closed doors there was no way the legislature would adopt the Democratic mayor's proposal to let judges lock up defendants deemed dangerous to the public (before deciding whether to release suspects before trial), the New York Post reported.
On Wednesday, Stewart-Cousins said on a New York radio show: "We're happy that he came up (to Albany). We went through the process that occurred during the conversation about bail and bail reforms and assured him that we had considered a variety of things. But rolling back reforms that are really directed in allowing people accused of misdemeanors to have their day in court is not, you know, as we saw, the actual answer."