Sanctions 'causing catastrophe' in Afghanistan says former official
Share - WeChat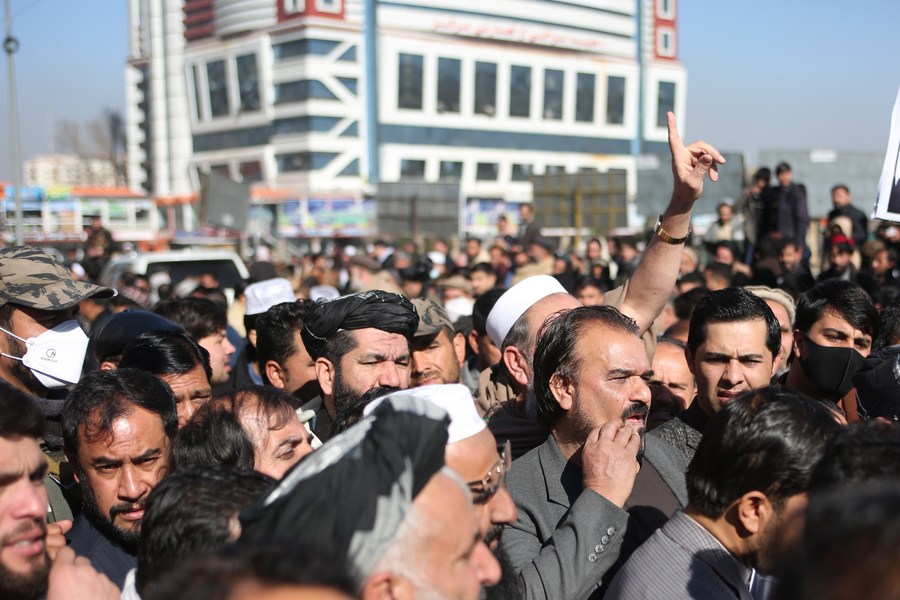 Former British foreign secretary David Miliband says it is the ordinary people of Afghanistan and not the Taliban who have suffered as a result of what he called the "catastrophic" handling of the international response to the crisis in the country.
Since the withdrawal of United States forces from the country last summer, it has fallen back under the control of the fundamentalist group, with sanctions brought in against them leading to mass starvation through a bitterly cold winter.
"If we wanted to create a failed state we could not have a more effective policy mix than the one we have at the moment," Miliband, who is now chief executive of the International Rescue Committee aid agency, told The Guardian.
"What we are doing is not making it worse for the Taliban, it is making it worse for the people. We are not punishing the Taliban. It is ordinary Afghans that are paying the price of peace. It is not just a catastrophe of choice, but a catastrophe of reputation. This is a starvation policy."
In November, the World Bank said it was unlikely to resume sending direct aid to the Afghan health sector, something that had been transformed over the previous 20 years, because of concern at how the Taliban would handle the money which had been funding more than three-fifths of the country's healthcare facilities, including paying wages.
World Bank chief David Malpass said he could not envisage the organization getting involved because of what he called the "full breakdown" of the Afghan economy, also citing concern at the presence of several people within the Taliban regime who are the subject of international sanctions.
"The Taliban do not know anything and have zero knowledge about health or how this works," a doctor in Kabul identified only as Mina told the Daily Telegraph. "There is a catastrophic crisis and the world doesn't know."
An article in The New Yorker magazine published in January this year said that when US forces pulled out of the country, just 17 percent of Afghanistan's health clinics were functional, and Miliband said some medical staff have not been paid for nearly a year.
World Food Programme director David Beasley said the "'international community … has done a disastrous job here", and echoed Miliband's calls for World Bank to release up to 1 billion pounds ($1.36 billion) of aid that has been frozen, to allow the country's economic system to come back to life.
"I simply do not understand the lack of urgency to get this thing moving," said Miliband. "It genuinely befuddles me that we should have allowed this to get so much worse so quickly.
"In these tragic circumstances you can give more aid until you are blue in the face, and it will not solve the structural problems. I am in the ridiculous position of running an aid agency and I am saying 'don't just give out humanitarian aid, you have to underpin the economy'".