Many hands to shape China's chip dreams
Share - WeChat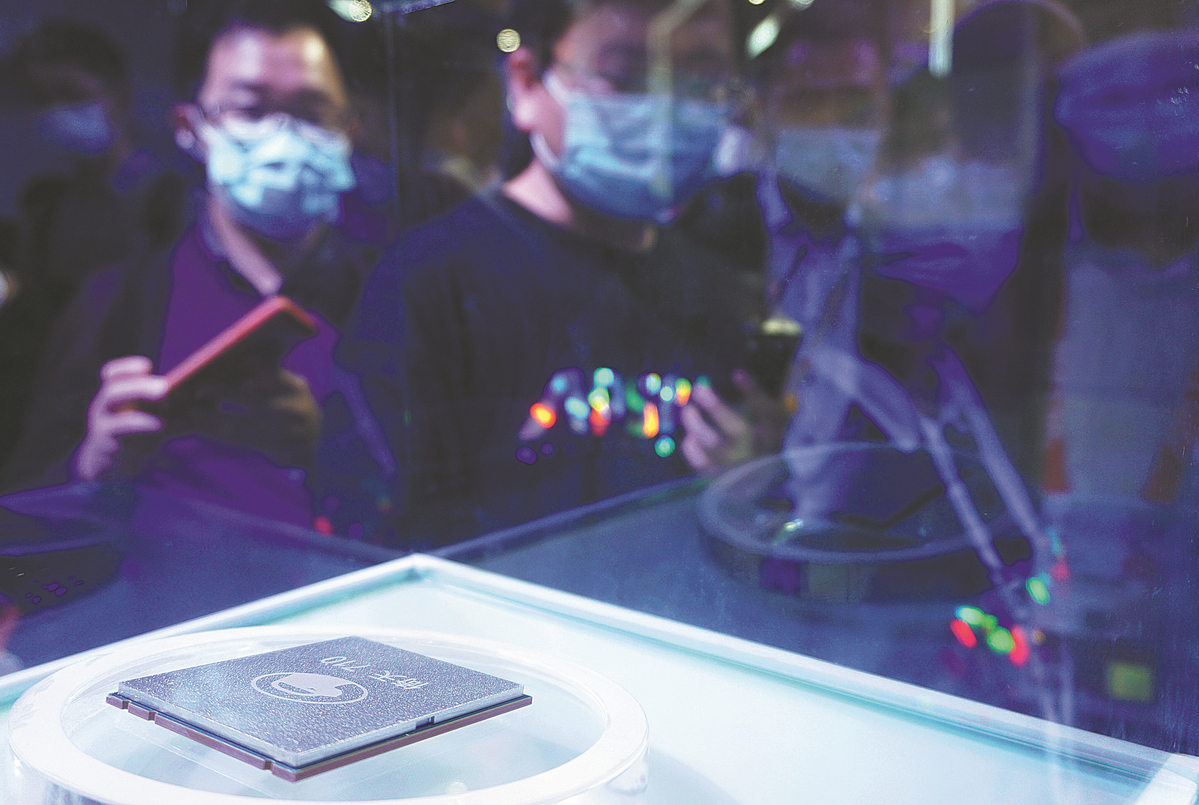 2,810 companies, including big names, drive semiconductor sector's fast growth
Chinese carmakers, cloud computing companies and smartphone vendors are branching out into chip design as processors developed in-house become key to differentiating their products and services from those of rivals.
The trend follows a prolonged global chip supply crunch and highlights the importance of chips to both economic recovery from sporadic outbreaks of COVID-19 and future economic growth.
Chinese companies are leveraging the strategic opportunities brought by artificial intelligence, the internet of things and self-driving vehicles to grow their strength in the semiconductor sector.
Gan Jiayue, CEO of Chinese automobile company Geely Holding Group, for instance, said in February that the company is scheduled to produce the country's first automotive 7-nanometer chip in the third quarter of this year.
The chip, called SE1000, is designed by Siengine, a chip joint venture established by the chip company Arm and EcarX, which is owned by Geely Holding Group.
Gan said the chip, designed to support smart onboard features, will be first installed in one of Geely's most popular models, and the company also has plans to produce autonomous driving chips and onboard central processing units in the future.
Prior, another Chinese carmaker Great Wall Motors said in December that it had led a financing round for Chinese chip company Synlight Crystal.
Great Wall Motors did not disclose the specific amount of its investment but said it will help accelerate Synlight Crystal's business development in electric vehicles, thus facilitating the commercialization of silicon carbide material and chips.
The prolonged chip supply crunch has affected more than 169 industries in the world to some extent in 2021, ranging from automobiles, steel products, smartphones and air conditioning, according to a report from Goldman Sachs.
Miao Wei, former minister of industry and information technology, said a lesson from the global chip shortages is that China needs a strong indigenous auto chip industry.