Sui, Han seal home glory
Share - WeChat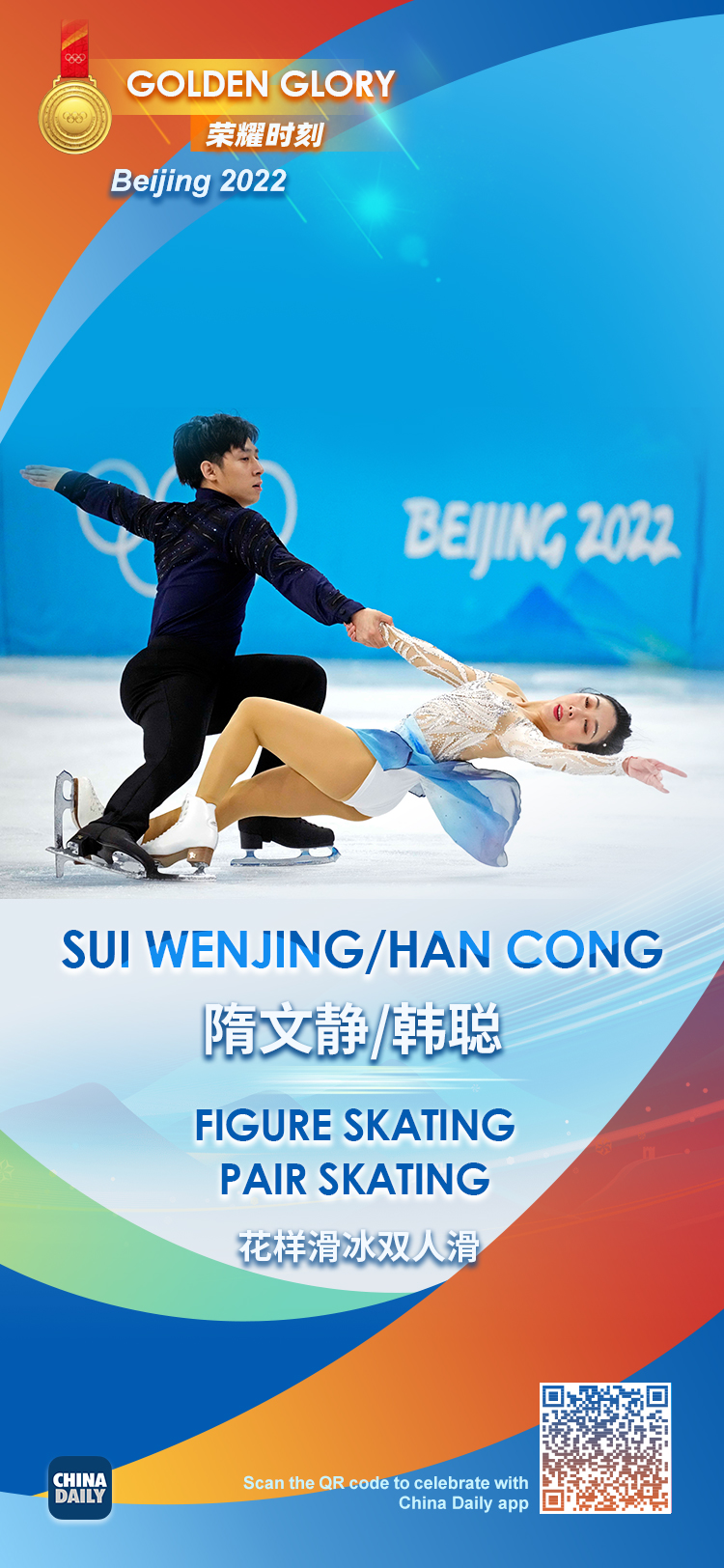 Figure skating pairs gold gives China its best-ever medal tally at Winter Olympics
China's Sui Wenjing and Han Cong delighted the home crowd on Saturday night to claim the figure skating pairs title at the Beijing Winter Games, their first Olympic gold.
The triumph was the host's second ever Olympic title in the sport. The first was won by Sui and Han's coach, Zhao Hongbo, and his partner, Shen Xue, at the 2010 Vancouver Games.
Team China's medal tally now stands at nine gold, four silver and two bronze-the country's best-ever result at the Winter Olympics.
Two Russian Olympic Committee pairs-Evgenia Tarasova and Vladimir Morozov, and Anastasia Mishina and Aleksandr Galliamov-took silver and bronze respectively.
As the last pair in the free skate at the Capital Indoor Stadium, Sui and Han, the 2018 Olympic silver medalists and two-time world champions, performed a strong quadruple twist at the start of their routine-the highest-scored twist on the night-and finished with a triple-double-double toeloop combination, and two high-flying triple throws.
A score of 155.47 points was their best for the season in free skate. Combined with their short program score, their free routine-performed to Bridge Over Troubled Water-lifted them to the top of the standings on 239.88.
In Friday's short program, Sui and Han put on a spectacular performance to the Flamenco music of Mission Impossible 2 Orchestra Suite, with level-four elements of twist, side by side spin, lift, step sequence and backward outward death spiral to score a record 84.41 points.
Skating to the music of Lighthouse, Tarasova and Morozov, the only of the ROC teams that competed at previous Olympic Games, finished two clean triple throws, a triple twist, a side-by-side triple salchow and a triple-double-double toeloop combination.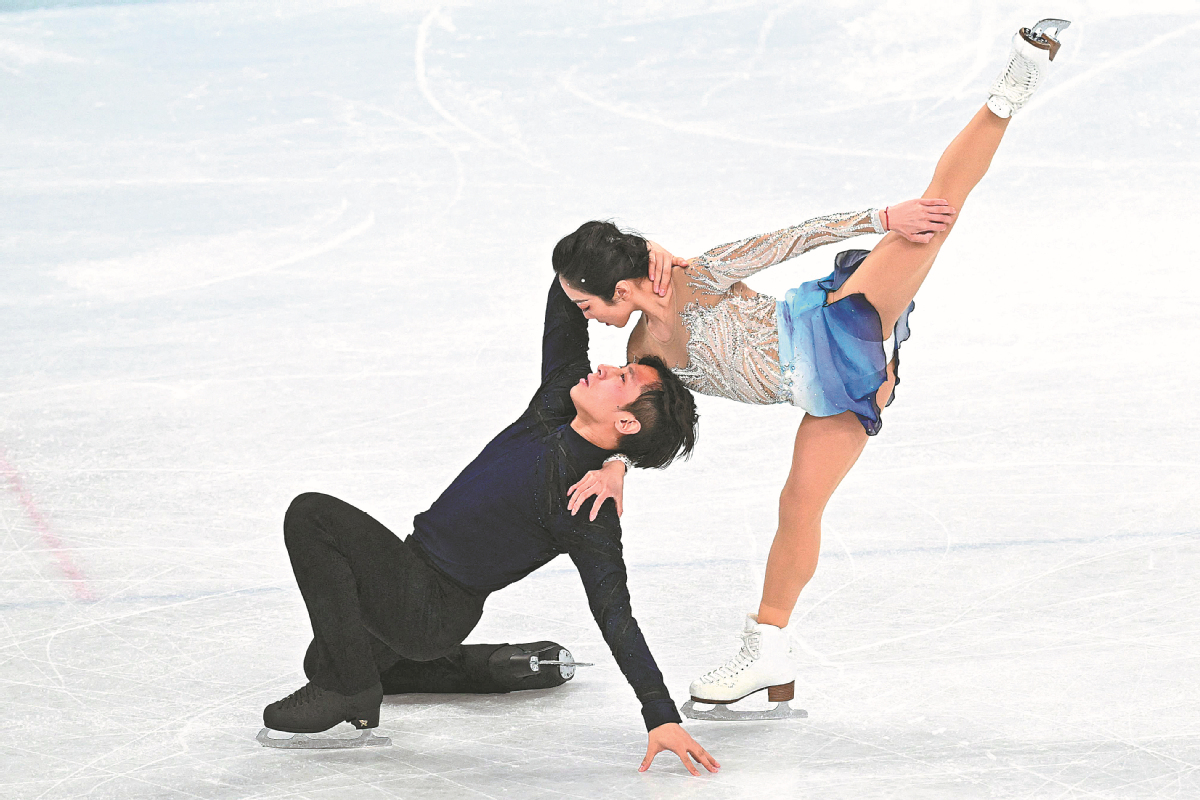 The two-time European champions, who finished fourth at the Pyeongchang Games four years ago, scored 155 points, their best for the season, in the free skate, and 239.25 in total to take the silver medal.
Reigning world champions Mishina and Galliamov, who beat Sui and Han to gold at the 2021 worlds, opened with a clean triple salchow-single euler-triple salchow combination.
They also executed a strong triple twist and two triple throws, scoring 154.95 for the free skate and 237.71 in total.
The ROC's Alexandra Boikova and Dmitrii Kozlovskii, the 2021 world championship bronze medalists, finished fourth, followed by Peng Cheng and Jin Yang of China.
Although Peng struggled slightly to land an opening triple jump, the young Chinese pair completed the remainder of their routine cleanly, earning 138.74 points-their season-best free skate score-for a total of 214.84.