Legendary athletes making a mark at Winter Olympics
Share - WeChat Editor's note: We have seen many excellent performances and great athletes on the field at the Beijing 2022 Winter Olympic Games. Some of them have broken world records, some of them have realized their dreams, and, at the same time, we cannot forget those legendary athletes who have challenged themselves with the Olympic spirit though they didn't win medals this time around.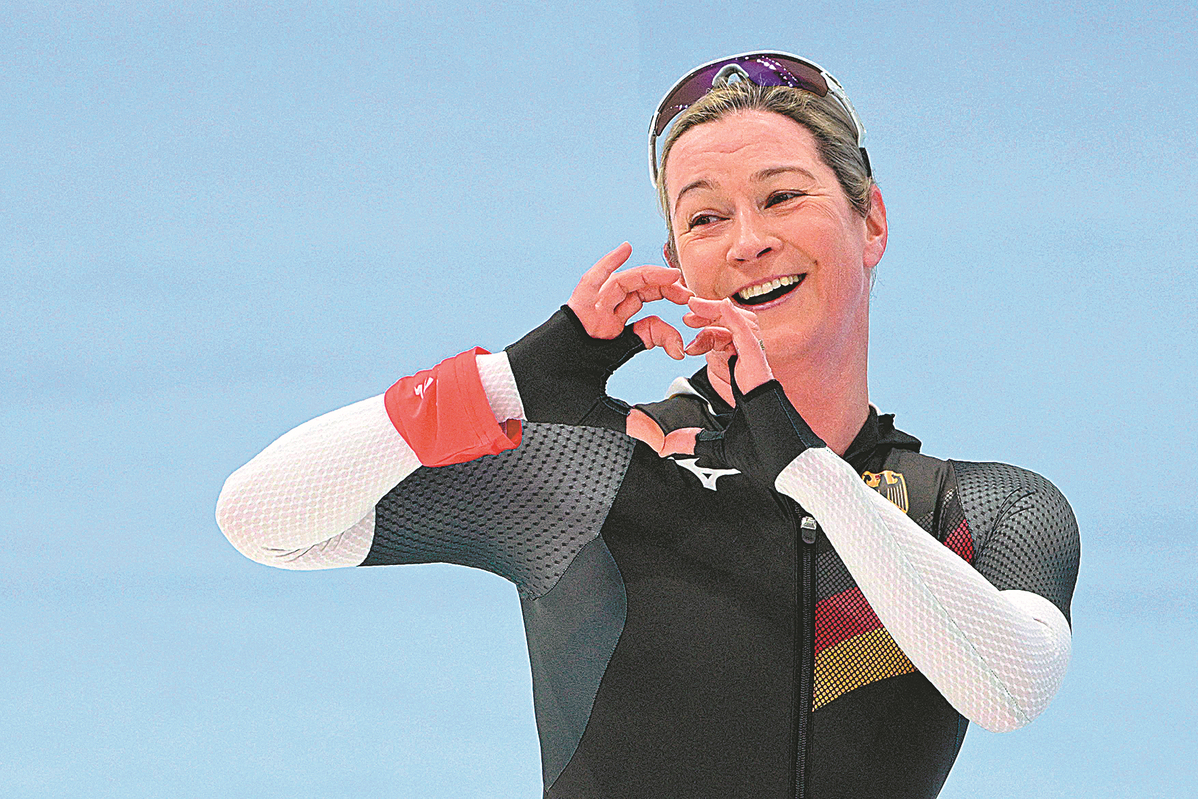 Claudia Pechstein, born in 1972, is a German speed skater. Pechstein, who will turn 50 on Feb 22, two days after the Beijing 2022 closing ceremony, has become the first-ever woman to compete in eight Winter Olympics (including Beijing Winter Olympics). She won her first Olympics gold in Lillehammer, Norway, 1994, and served as one of Germany's two flagbearers at the opening ceremony this time.
In the women's 3,000m speed skating, she competed against 22-year-old Chinese Ahenaer Adake. Pechstein finished last in the 20-strong field and saw her 20-year Olympic record shattered by Dutch phenomena Irene Schouten, but the five-time gold medalist said she was still delighted.
"I was not too fast, but I smiled when I crossed the finish line because today I've achieved my goal to race in my eighth Olympic Games, and it was important for me," she said.