Banks bolster tech firms with new services
Share - WeChat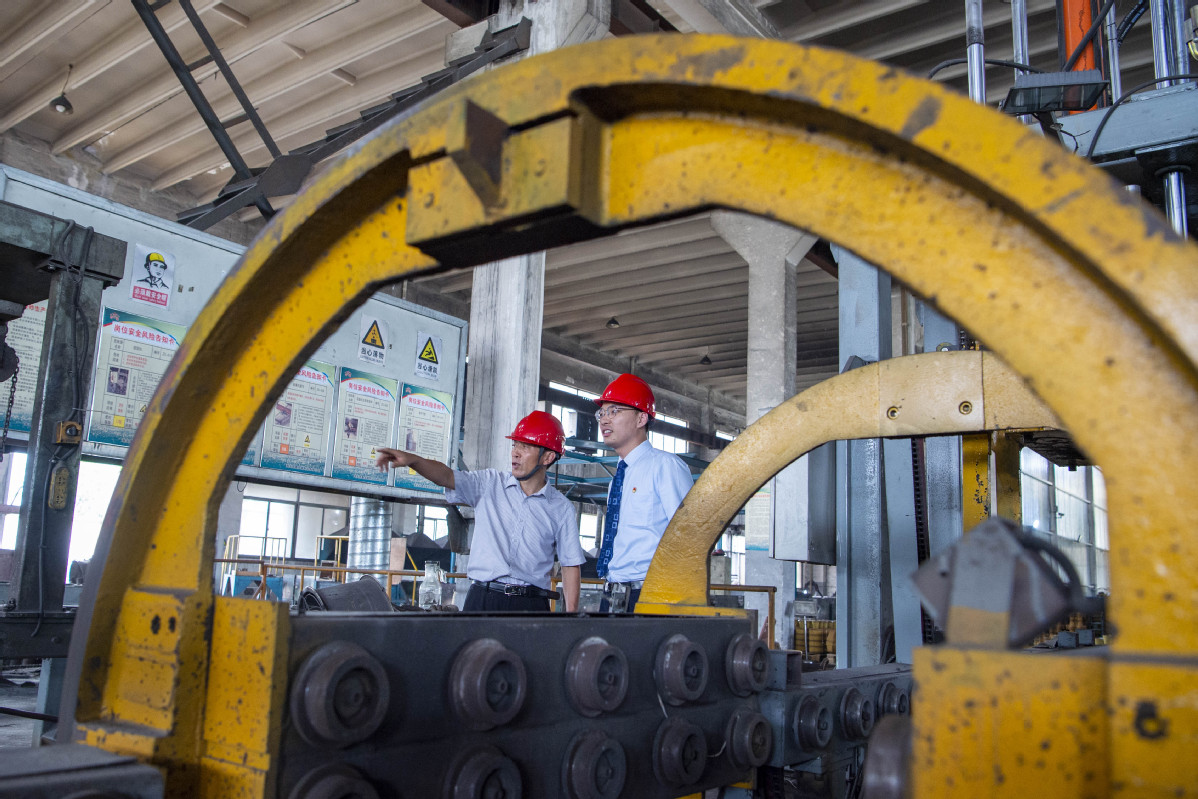 Technologically advanced companies receive priority and funding as nation pursues high-quality development
Chinese banks will increase innovative financial products and services offered to technologically advanced companies, in line with the country's pursuit of high-quality development.
Efforts in that direction are intensifying already. For instance, China Construction Bank Corp Jiangsu Branch extended a 154 million yuan ($24.22 million) loan to China Lithium Battery Technology Co Ltd, for a lithium battery project after assessing the company's innovation capacity.
The State-owned enterprise specializes in research, development and production of lithium batteries, and battery management systems.
On Oct 12, CCB, a State-owned commercial lender, launched a bankwide promotion for an innovation capacity evaluation system of tech companies.
By adopting the new system, CCB is able to turn the level of a company's technological development into a key factor for the bank's credit-granting decisions.
This system helps small and medium-sized tech companies to overcome difficulties in obtaining bank loans solely via the analysis of their financial indicators.
CCB has gained access to the lists of more than 10 types of tech companies issued by different government ministries and over 16 million records of information on intellectual property rights.
Its new system, which covers 277,000 national-level high-tech and new technology enterprises, uses big data, intelligent decision-making and data visualization, plus a series of quantitative indicators, to automatically generate evaluations on the innovation capacity of companies based on their intellectual property rights.
CCB's client managers can check evaluation results on the bank's desktops, mobile app or WeChat enterprise account. For companies with strong innovation capabilities and good market potential, the bank will adopt different credit enhancement measures and accord high priority to their loan applications, said Wang Jiang, president of CCB, at a news conference on Jan 6.
As of the end of November, CCB had supported 854 of the 4,762 national-level technologically advanced "little giant" enterprises identified by the Ministry of Industry and Information Technology. CCB's outstanding balance of loans to these companies reached 24.84 billion yuan.
"We will further ramp up support in this respect to (help our country) realize high-quality development," Wang said.
"In the meantime, CCB is creating a full-life-cycle financial services system for tech companies step by step, thus integrating incubation, lending with investment services to help startups move from early stages to growth and expansion stages," he said.