China and EU should join hands to expedite Africa's development
Share - WeChat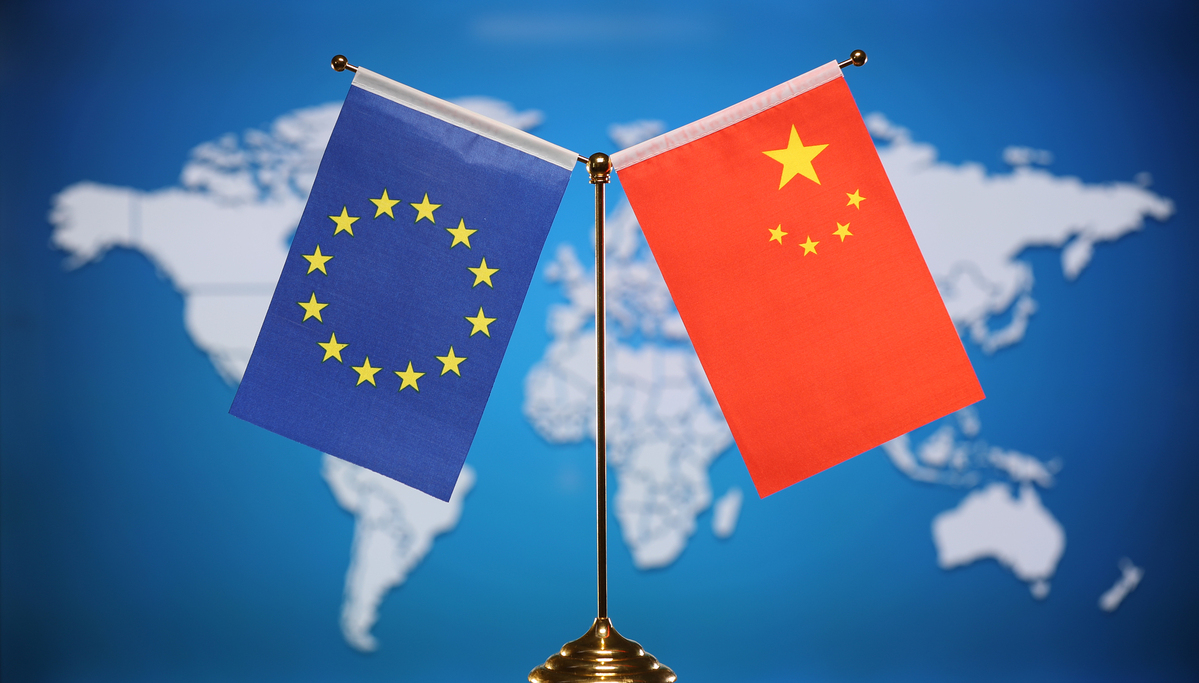 European Commission President Ursula von der Leyen made a whirlwind tour of Senegal and Morocco last week ahead of the sixth European Union-African Union summit in Brussels on Feb 17-18.
Some have described the events as a move to counter China's "growing influence" in Africa. So, when such a question was raised at a daily briefing, I asked the EC spokesperson to clarify whether the move is indeed meant to counter China, or whether the European Union and China can work together to boost African countries' development, including helping build much-needed infrastructure facilities. Especially because China has been investing heavily in African countries' manufacturing sector.
The EU has not publicly said that its renewed interest in Africa is to counter China. Instead, it has said that it is meant to engage Africa, help it to adopt a new approach to development and work with it on equal footing. EU officials have occasionally voiced concerns about China's growing activities and influence in Africa, a continent that Europeans feel connected with due to Europe's colonial history and the recent migration crisis.
That China has become a major trade and investment partner of Africa in an increasing number of areas has left some European leaders at unease. The sixth EU-AU summit, deferred since 2020 partly due to the COVID-19 pandemic, is to some extent Brussels' effort to catch up with China, India, Turkey and the United Arab Emirates, all of which are major investment and trade partners of Africa.
French President Emmanuel Macron, whose country currently holds the presidency of the Council of the European Union, has vowed to "completely overhaul" the EU-Africa relationship. This shows the EU has much to learn from other economies in order to adopt the right approach to its engagement with Africa.
For example, the EU's plan to change its long donor-recipient relationship with Africa to an investment partnership reflects China's policy to eradicate poverty: it's better to teach a man how to fish than give him a fish. China's experience of lifting more than 750 million people out of absolute poverty could be helpful to many African countries.
Many EU countries have long treated Africa as a charitable case. In contrast, China, in its engagement with Africa, has seen a promising future for African countries in the years and decades to come.
Assita Kanko, a member of the European Parliament from Belgium who was born in Burkina Faso, vented her frustration this week, saying the EU cannot see how it can win from a partnership with Africa.
On the other hand, Senegalese President Macky Sall's remarks at the Eighth Ministerial Conference of the Forum on China-Africa Cooperation in Dakar, Senegal, in November highlighted the good Sino-African relationship. Sall, who is now the chair of the African Union, said that 20 years ago China and Africa decided to reinforce and take their historic relations to a higher level, and established the FOCAC as a new framework for formal and mutually beneficial partnership.
He added that "since then, we have moved forward hand in hand, pragmatically and effectively, as evidenced by the intensification of our trade, investments and many achievements under our various action plans".
Addressing the conference via video link, Chinese President Xi Jinping announced China will provide another 1 billion doses of COVID-19 vaccines to Africa, and promised that China will increase its import of African products, more actively help African countries alleviate poverty, promote green development, fight climate change, improve healthcare, maintain peace and security, and deepen people-to-people exchanges.
The EU-AU summit will focus on many of the above issues, so it only makes sense for China and the EU to work together to help Africa boost its economic development instead of treating the continent as a zero-sum geopolitical battleground.
In this regard, the fourth round of China-France third-market cooperation pilot project list announced this week, which includes projects in Africa, is a good example of how China and the EU can use each other's strength to expedite Africa's modernization drive.
The author is chief of China Daily EU Bureau based in Brussels. chenweihua@chinadaily.com.cn
Most Viewed in 24 Hours
China Views