Cultural elegance on ice
Share - WeChat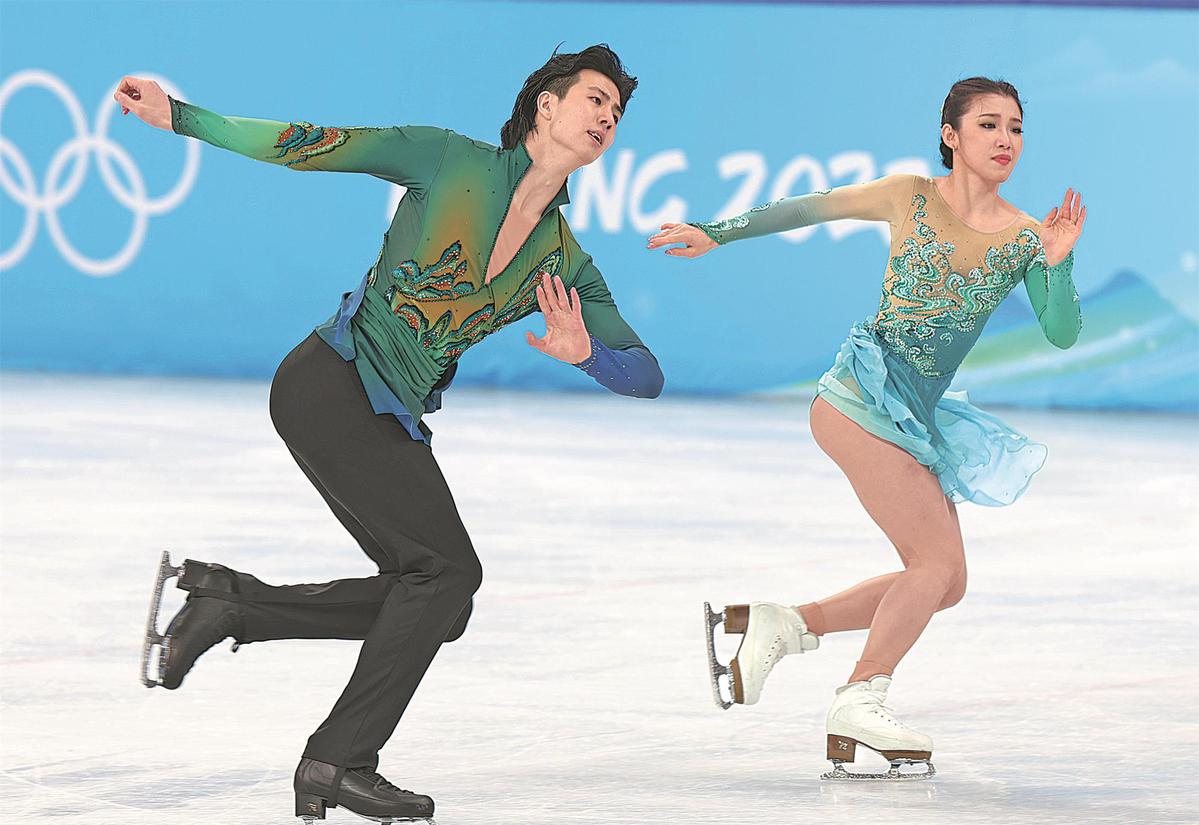 Chinese creativity and tradition bring extra flair to figure skating competition
Not all events at the Olympics center around being the fastest or strongest, with events such as figure skating requiring creativity and artistic flair.
Figure skating involves not only spins and jumps, but also the savvy choice of costume and musical accompaniment. At Beijing 2022, many such elements have been inspired by the host nation.
Chinese figure skater Jin Boyang chose to use the iconic soundtrack to director Ang Lee's 2001 hit movie Crouching Tiger, Hidden Dragon to accompany his performance in the short program last week at the Games.
Jin, wearing a pale blue sequined top, began his performance with a quad Lutz and triple toecurl which resembled a move in kung fu. The two-time world championship bronze medalist impressed the judges to come away with a score of 90.98, his highest score in the current season.
The soundtrack to Crouching Tiger, Hidden Dragon, by Chinese composer Tan Dun, blends harmonies from Chinese instruments with Western orchestral music to evoke both romantic and heroic sentiments.
"Four years after Pyeongchang 2018, when I skated in my short program to Crouching Tiger, Hidden Dragon as well, I felt I could understand better and express more this time," said Jin.