Olympic spirit found in heartwarming moments
Share - WeChat Samoan Olympian creates winter sensation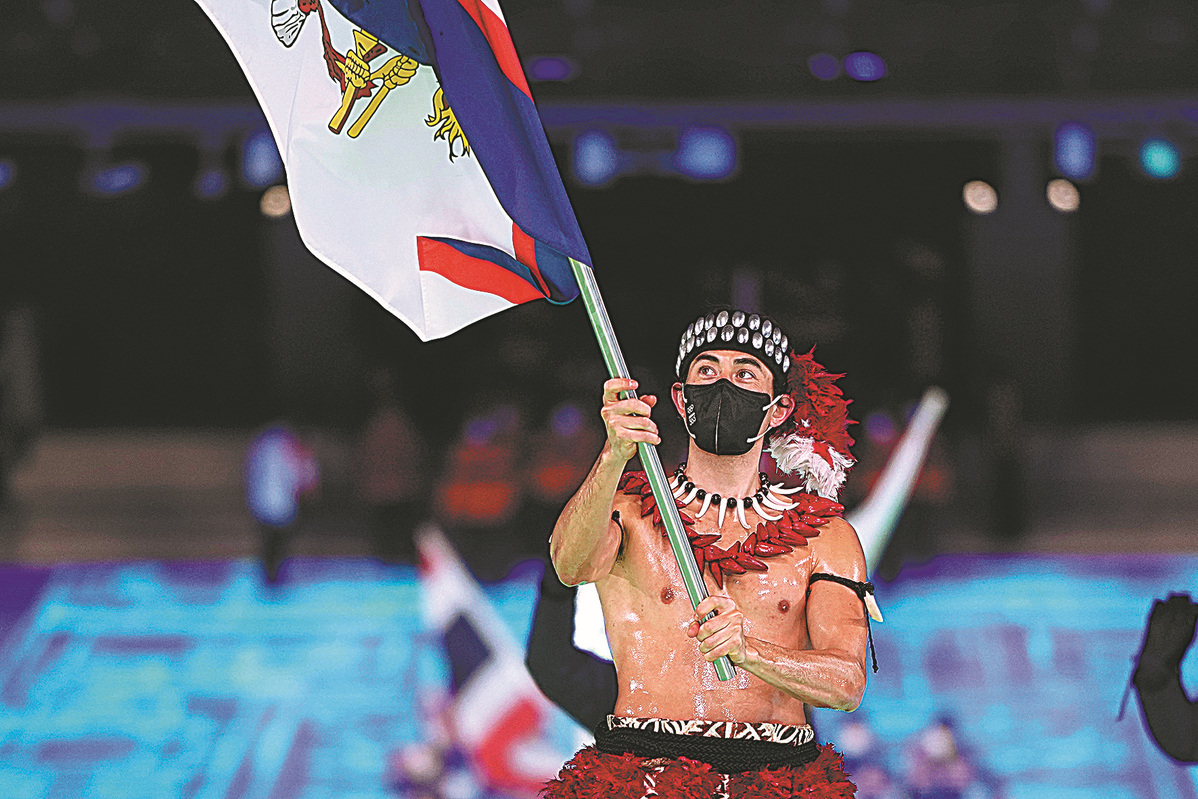 Nathan Crumpton (pictured), the flag-bearer for American Samoa, lit up the internet when he braved freezing weather at the opening ceremony of the Beijing Winter Olympic Games dressed in surprisingly little.
The only athlete representing his country, Crumpton wore a traditional Samoan lava-lava, a sarongtype garment, around his waist and appeared with his torso covered in baby oil. One of the hottest discussions for Chinese audiences during the opening ceremony was whether the 36-year-old felt cold.
He later explained that apart from his hands, which were holding a metal flagpole in -5 C temperatures, everything else was fine, and that he'd been wearing a heavy coat before entering the stadium. One netizen drew a cartoon version of the shirtless flag-bearer. With their approval, an assistant working for the Samoan delegation printed out the cartoon and turned it into a sticker.
The skeleton racer later stuck the sticker on the sledge and bag he used during the competition. "The shirtless guy was so heartwarming, it's lovely that he is using the cartoon!" one netizen commented after.
Crumpton came in 19th place on Friday, but he said he was thrilled to end with his fastest time. This is his second Olympic experience in seven months, as he also participated in the 100-meter dash at the delayed 2020 Tokyo Summer Olympics, and was the flag-bearer for American Samoa at its closing ceremony.
ZHAO YIMENG