Turkish food exports to China soar amid expo success
Share - WeChat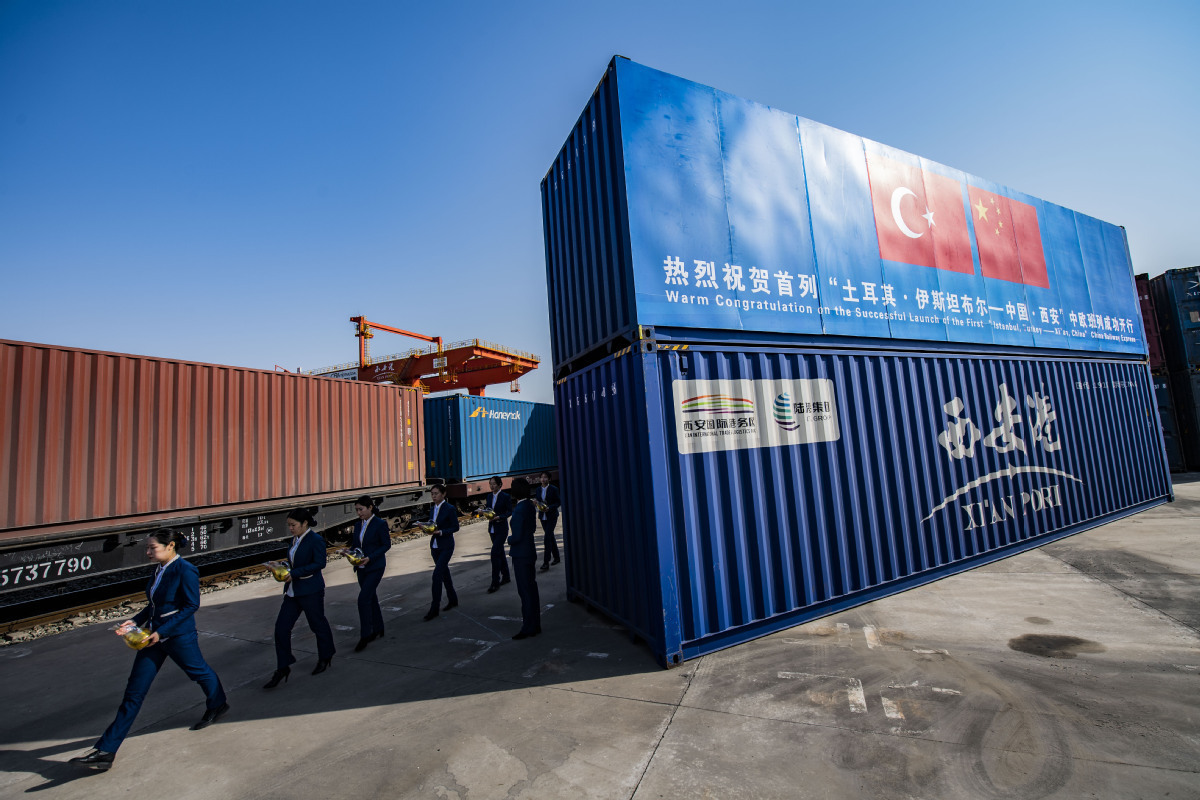 ISTANBUL - Chinese consumers' growing favor in Turkish food products has translated into an 86 percent increase in exports for most of 2021 following expos organized by China despite the COVID-19 pandemic, industry insiders said.
Turkey's food exports to China, one of its biggest export markets, saw a considerable jump over $300 million in value in the first 10 months of 2021, according to data released by the Aegean Exporters' Association (EIB).
The amount, though a modest sum in China's overall imports, is what Turkish producers are working hard to enhance.
Turkey has set its sight on exporting $1 billion worth of food products to China over the next two years, according to the EIB, which includes Turkey's biggest fruit, vegetable, dairy, dried nuts, and fisheries producers.
"We believe that the China International Import Expo (CIIE) editions held in 2020 and 2021, although partially virtual due to the pandemic, was crucial in introducing Turkish products," Serap Unal, deputy secretary general of the EIB, told Xinhua.
China is one of the target countries for the Turkish food industry, she said.
Turkish enterprises highly value Chinese expos as it enhances the image of Turkish products among Chinese consumers, she said.
Birol Celep, vice president of the EIB, said that the Turkish food sector sees China as a "strategic market" and wants to expand its product range in line with the Chinese consumers' demands.
Omer Faruk Erbil, co-owner of Unal Dried Nuts located in Turkey's capital city of Ankara, which joined for the first time in the CIIE held in November last year, is hopeful for the future of transactions with Chinese counterparts.
"Dried fruits are loved by the Chinese consumers as they are considered as healthy snacks, we understand from the feedback we are getting from our representatives that our Chinese friends can't get enough of our pistachios for example," he told Xinhua.
Dairy products are at the top of Turkey's exports to the Chinese market, and Turkey's main exporting dairy products are cheese, whey products, and milk powder.
"We have big ambitions and projections, and we want to maintain a permanent presence in this huge market with quality products," Bedri Girit, chairman of the Aegean Fisheries and Animal Products Exporters' Association, told Xinhua.
Girit called on Turkish dairy exporters to respect China's health requirements to ensure a sustainable market for the years to come.
In recent years, relations between Turkey and China have improved significantly in the economic, commerce, tourism, and transportation areas. China has made important investments in Turkey in the last decade.