Staycations soar as travelers embrace local experiences
Share - WeChat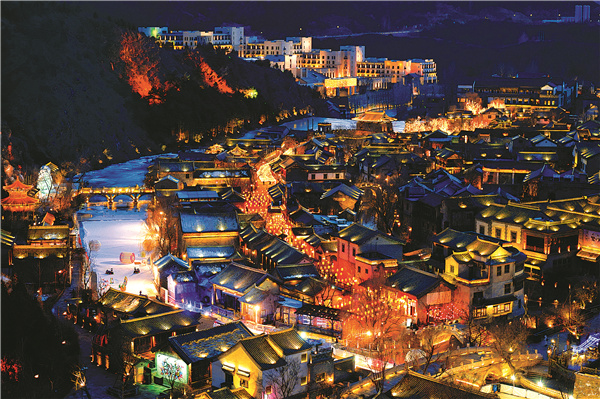 Short trips are increasingly popular because of sporadic cases of COVID-19 which prevent people from traveling afar.
Frequent traveler Qi Xiaoya has a sweet tooth and enjoys visiting dessert shops in different cities to sample delicious cakes.
When staying in a five-star hotel, she treats it as a destination, enjoying the weather and the pleasures of the foods offered by restaurants.
"Travel experience counts. I like to discover the beauty of the destination itself and its residents during travel," says Qi, who lives in Shanghai. The shutterbug records her travel experiences with her camera.
She prefers to have a staycation in Shanghai and travel to the nearby Jiangsu and Zhejiang provinces.
Indeed, staycations and short trips are increasingly popular because of sporadic cases of COVID-19 in China which prevent people from traveling afar.
Chinese tourism website Mafengwo recently unveiled a report about short trips of no more than three days, revealing that younger visitors enjoy such travel.
The report said visitors' various interests made their short trips more vibrant. About 25 percent of the subjects said they made a trip because of a specific experience, such as a boundless swimming pool.
While 17 percent traveled in search of delicious food, about 23 percent chose their destination based on outdoor sports.
The appeal of local holiday resorts
As a part of the preventive measures against COVID-19, many Chinese cities including Beijing have encouraged people to stay locally for the Spring Festival holiday, offering them the choice of a staycation.
Beijing WTown is popular among those who yearn for a short getaway from the hustle-and-bustle. The majority of its visitors are young Chinese, and parents who travel with children, from Beijing and surrounding cities.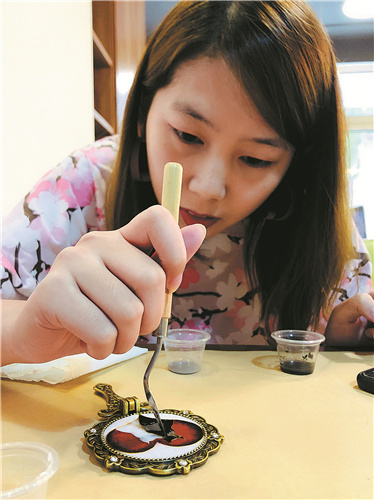 According to a staff member from its brand department, the demand for local tours in Beijing is higher during the Spring Festival holiday. It's not uncommon for visitors to make their bookings for the water town in advance, but this year, they have made their choices earlier compared with previous years.
At the water town, tourists can enjoy traditional architecture that blends styles of the country's southern and northern regions.
After scaling the sheer heights of the Simatai section of the Great Wall, they can relax themselves by soaking in the town's natural hot spring.
The water town is celebrating its annual temple fair with traditional folk activities until Feb 15. Lunar New Year fell on Feb 1 this year.
Visitors can experience a festive atmosphere that's hard to find in big cities, with street vendors hawking their goods and a group of yangge (a folk dance) dancers.
They can try different crafts and skills, such as how to make paper-cuts for window decorations and write Spring Festival couplets.
They can also play winter sports such as driving bumper cars on the ice and try their hand at ice fishing.