Museums giving the past a future
Share - WeChat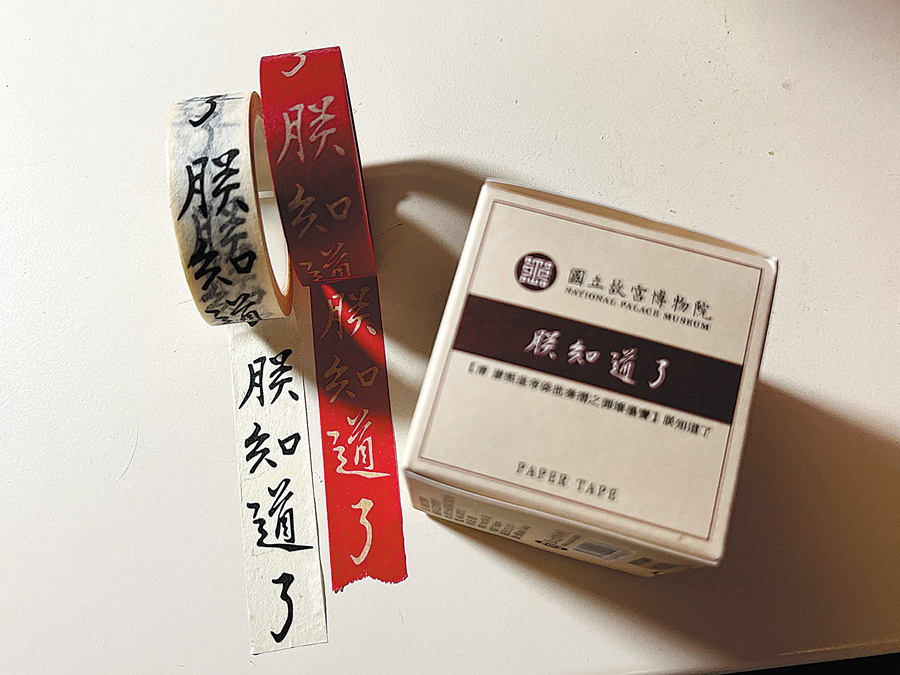 Gifts and packaging play a crucial role in providing an income and educating visitors
After enjoying a museum or art gallery, Milly Zi usually visits the souvenir shop to buy a keepsake to remember the visit.
A management consultant in Beijing, Zi recalls that postcards and refrigerator magnets were the main souvenirs.
About a decade ago, during a study trip to Taipei, Zi was intrigued and impressed by a roll of sticky tape from the Palace Museum in Taipei. The tape, designed in red, yellow and white, had four Chinese characters making a phrase-zhen zhi dao le-a comment of Emperor Kangxi of the Qing Dynasty (1644-1911), meaning "I am aware".
"These products have history, significance and culture in them," Zi said. "And they have aroused my interest to learn more about the history behind them. The process of exploring the history and meaning behind the design of these products is interesting and fruitful."
The latest digital technology is also helping museums to be more creative. In October 2021, the Hubei Provincial Museum issued 10,000 digital copies of the sword of Gou Jian, king of the state of Yue during the Warring States period (475-221 BC), a renowned cultural relic on display at the museum.
Its popularity can be gauged by how quickly it sold out.
"All the copies were sold in just three seconds," said Wang Xianfu, deputy head of the museum.
Digital collections transcend the restrictions of time and space, making museums more open, interesting and modern, Wang said.