High inflation top challenge for Biden
Share - WeChat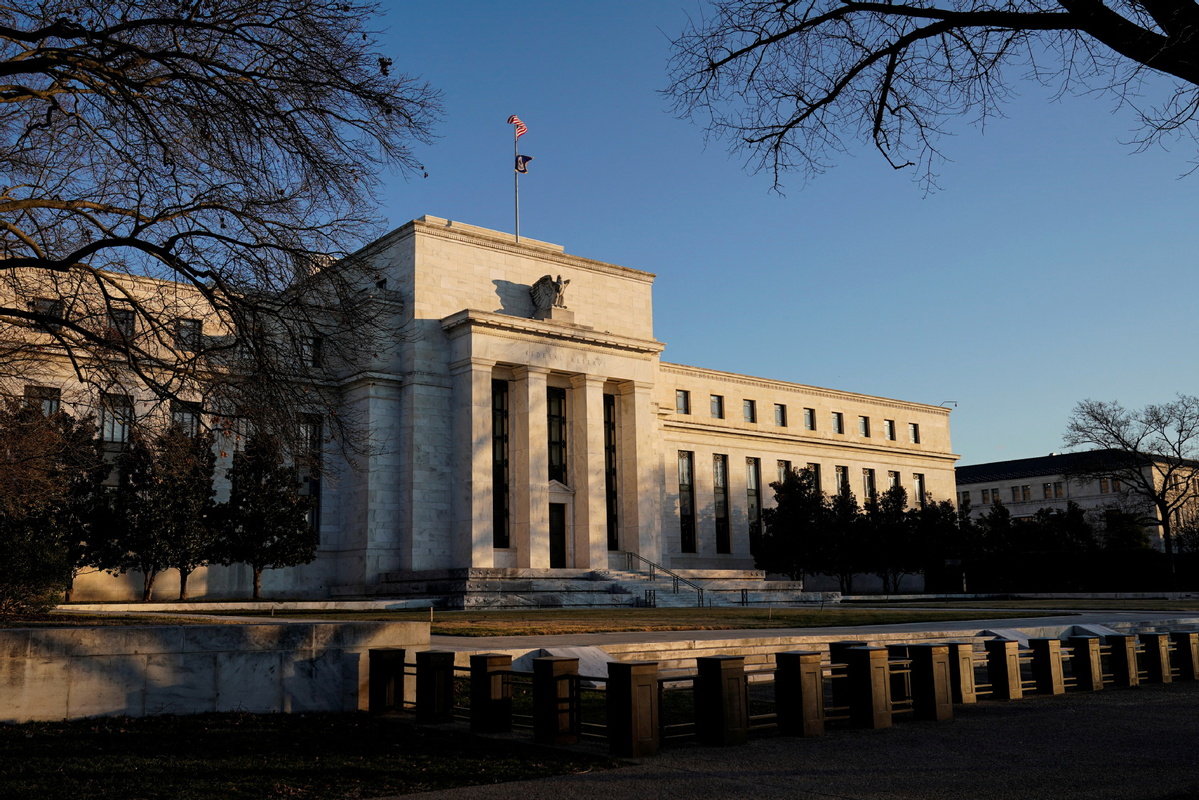 In the US, there is an old saying that people vote their pocketbooks.
That will be the challenge for President Joe Biden and his Democratic Party later this year during the midterm congressional elections in November.
How the economy is doing is often seen through one's individual lens. For instance, if you have a job, the economy is better for you than for someone who doesn't have one.
Finding a job is not difficult, however, not only is US unemployment below 4 percent, many people are quitting their jobs in a reassessment of their life goals as the COVID-19 pandemic slogs through a second year and lurches toward a third.
But the main issue for Biden is inflation, which crimps all consumers, but more so those in the middle and working classes. Consumer prices are rising at 7 percent per annum, to a level last seen in 1982.
Inflation is also hitting the purchasing power of the average worker, which declined by 2.3 percent from December 2020 to December 2021, The New York Times reported.
"Mr. Biden, however, has contributed to his own political woes. Through much of the fall, the president and other administration officials seemed to be downplaying the dangers of inflation," the Times Editorial Board wrote.
The Times also said that the administration has not acted in some areas that could help to corral inflation, such as the tariffs that former president Donald Trump imposed on Chinese imports, which still are in place.
The price of meat has soared, and gasoline is up almost a dollar a gallon on average nationwide from a year ago. And if you're a motorist looking for a used car, you're going to pay a lot more for one — 46 percent more than last January — according to the Manheim Used Vehicle Value Index.
Biden has announced steps to boost competition in beef, pork and poultry processing to curb "exploitation" of consumers and farmers.
In a letter dated Jan 25, the chairman of the US House of Representatives subcommittee on economic and consumer policy asked four major meat processors — Tyson Foods, JBS Foods, National Beef and Seaboard — for information regarding rising prices and profits on beef, pork and chicken. The companies were given until Feb 8 to respond.
"While some companies may claim that the high prices feeding these outsized profits are explained by higher input costs, earnings data tell a different story," said Representative Raja Krishnamoorthi, an Illinois Democrat.
The administration's action plan includes $1 billion for grants and loans for new independent processing plants, $100 million for worker training, new labeling rules and ways for farmers to report anticompetitive practices.
Also contributing to inflation are supply chain disruptions brought about by resurgent demand after the initial easing of the first wave of the pandemic. Coupled with staffing shortages, some of which can be attributed to illnesses and various COVID-19 vaccine policies, not as many goods are making it to store shelves. Too many dollars chasing too few goods is the definition of inflation.
The latest challenge is the Omicron coronavirus variant, which has sickened many workers and further depleted already strained workforces.
Compounding the matter is that the federal government has pumped trillions of dollars into the economy in pandemic relief. Also, many Americans have built up their savings, perhaps a result of working from home (saving on commuting costs) and leaving more expensive major cities. All of those factors weigh on price levels and the supply of goods.
Then there is the Federal Reserve, presiding over interest rates around zero. The central bank conceded recently that inflation is not "transitory" and pledged to taper its quantitative easing (purchasing of Treasuries to suppress interest rates) and begin a process of tightening (raising interest rates) in March. The Fed stuck to this approach on Jan 26, when it kept rates the same after its policy meeting.
"With inflation well above 2 percent and a strong labor market, the Committee expects it will soon be appropriate to raise the target range for the federal funds rate," the central bank said in a statement on Jan 26 after its two-day meeting.
"The risk is for a faster pace of Fed tightening given the stickiness of inflation," said Kathy Bostjancic, an economist at Oxford Economics, a consulting firm. She said Federal Reserve Chair Jerome Powell's "hawkish tone reflected the upside risks to inflation".
Just the mention of higher rates has sent US stock market indexes into wild gyrations, mostly lower, in the past week.
A December CNN poll conducted by SSRS found that 72 percent of Americans say the government is not doing enough to reduce inflation. Fifty-four percent responded that they have changed grocery purchases to stay within budget.
According to a Pew Research Center poll released on Jan 25, the public's views of the economy remain largely negative; only 28 percent say economic conditions are excellent or good.
Large majorities say that prices for food and consumer goods (89 percent) and gas prices (82 percent) are worse than a year ago, with more than half saying they are "a lot" worse (60 percent on food and consumer goods; 54 percent on gas prices).
In a meeting at the White House on Wednesday with executives from top companies, the president emphasized the economic benefits from spending on climate issues, manufacturing and child care.
"A lot of folks refer to this as just social spending," Biden said. "Well, I see it this way: The Build Back Better plan lowers prices for families and gets people working."
The White House Competition Council held its second meeting on Jan 24, providing an update on its attempts to promote economic competition and send prices down.
Biden said his administration was trying to lower prices on products and services such as hearing aids and smartphone repairs.
"Competition results in lower prices for families. Competition results in fair wages for workers. And as you all know, competition encourages companies to innovate," the president said at the meeting.
Biden also said efforts to discourage greater corporate consolidation would help check inflation.
"Capitalism without competition is not capitalism. It's exploitation," Biden said.
The Associated Press and Reuters contributed to this story.