Supplies on way to ease Tonga plight
Share - WeChat China will dispatch two military planes carrying about 33 metric tons of relief supplies including drinking water, food, personal protective equipment and tents to Tonga on Thursday, said Foreign Ministry spokesman Zhao Lijian.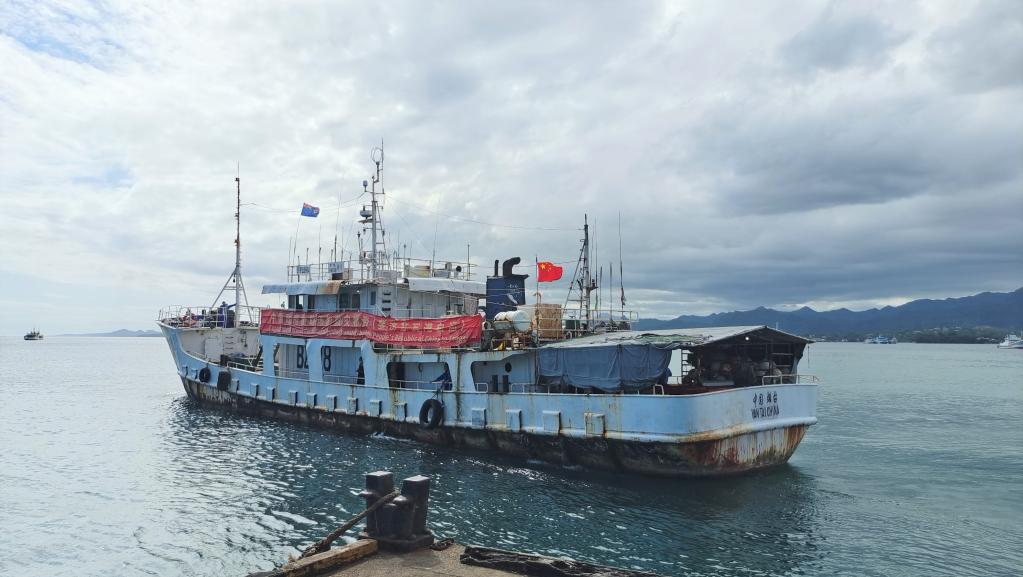 Zhao said some bulky goods and materials such as mobile houses, tractors, electric generators and water pumps will be sent in good time by Chinese naval vessels to the South Pacific archipelago devastated by a volcanic eruption and tsunami.
"China will continue to provide assistance within its ability to Tonga for disaster relief and reconstruction according to the situation and Tonga's needs," Zhao told reporters during a regular news briefing in Beijing on Wednesday.
This new batch of emergency relief materials announced by Zhao was the latest provided by China after the Red Cross said on Wednesday that Tonga's airport was cleared of ash and it is now safe for planes to land.
Upon Tonga's request, Zhao said China has provided disaster relief assistance to the country through various channels after the volcano eruption, including $100,000 of emergency humanitarian aid in cash by the Red Cross Society of China.
As early as Jan 19, the Chinese government has delivered emergency supplies to Tonga through the Chinese embassy there and it was the first batch of supplies that the Tongan government received after the disaster.
Another batch of emergency supplies worth 1 million yuan ($158,100) put together by the Chinese embassy in Fiji was shipped out on Monday and is expected to arrive in Tonga on Thursday.
The Hunga Tonga-Hunga Ha'apai volcano eruption triggered a tsunami that destroyed villages and resorts. Three people have died, media reports cited authorities as saying.
Zhao also said a chartered flight laden with Chinese aid had arrived in Honiara, the capital city of the Solomon Islands on Wednesday noon, Beijing time.
The chartered flight carried medical supplies including 50,000 COVID-19 vaccine doses, 20,000 detection reagents and 60,000 masks as urgently requested by the Solomon Islands, as well as 15 metric tons of anti-riot equipment for police.
An ad hoc Chinese police advisory team and a team of experts for China-aided projects also boarded the same plane.
"The Chinese supplies and personnel will play a constructive role in enhancing the ability of the Solomon Islands police and also in dealing with the new wave of COVID-19 infections," Zhao said.
In late November, serious riots broke out in Honiara, affecting the safety and daily lives of local citizens and overseas Chinese residents.
China has firmly supported the Solomon Islands' government in defending its stability and the first batch of China-aided anti-riot equipment arrived in Honiara on Dec 29.