Imports, exports of China's Shanxi up 48.3% in 2021
Share - WeChat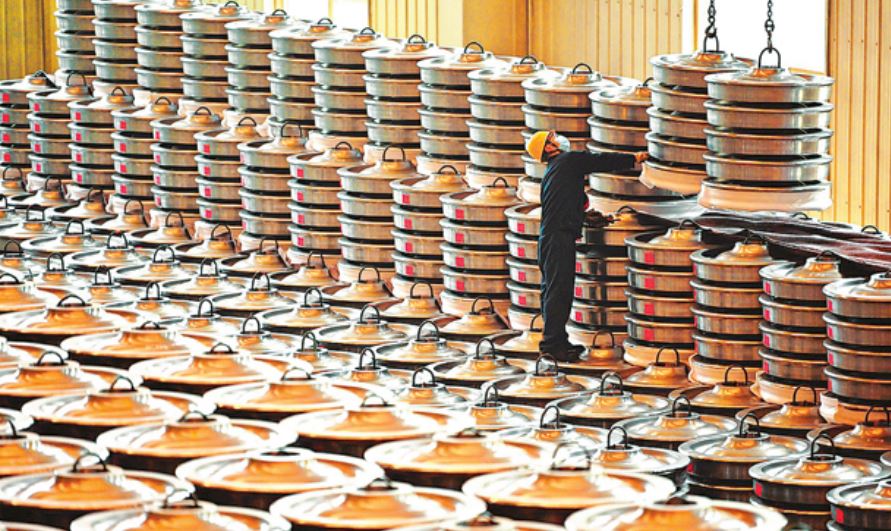 TAIYUAN - Imports and exports of North China's Shanxi province increased by 48.3 percent to over 223 billion yuan ($35.3 billion) in 2021, Taiyuan Customs said Wednesday.
Last year, Shanxi's exports reached 136.6 billion yuan, up 56.3 percent, while its imports totaled 86.4 billion yuan, up 37.1 percent over the previous year.
Customs data showed that both private enterprises and foreign-invested enterprises performed outstandingly last year, with their imports and exports reaching nearly 79 billion yuan and nearly 106.3 billion yuan respectively, up 121.5 percent and 22 percent.
In 2021, the three major trading partners of Shanxi province were the United States, the Association of Southeast Asian Nations (ASEAN) and Japan. Imports and exports between the province and countries along the Belt and Road soared to 49.6 billion yuan, up 43.2 percent compared with 2020.
The trade volume between the province and member states of the Regional Comprehensive Economic Partnership (RCEP) hit 68.8 billion yuan, up 76.1 percent and accounting for 30.8 percent of the province's total imports and exports.