Nurturing an unlikely hockey hotbed
Share - WeChat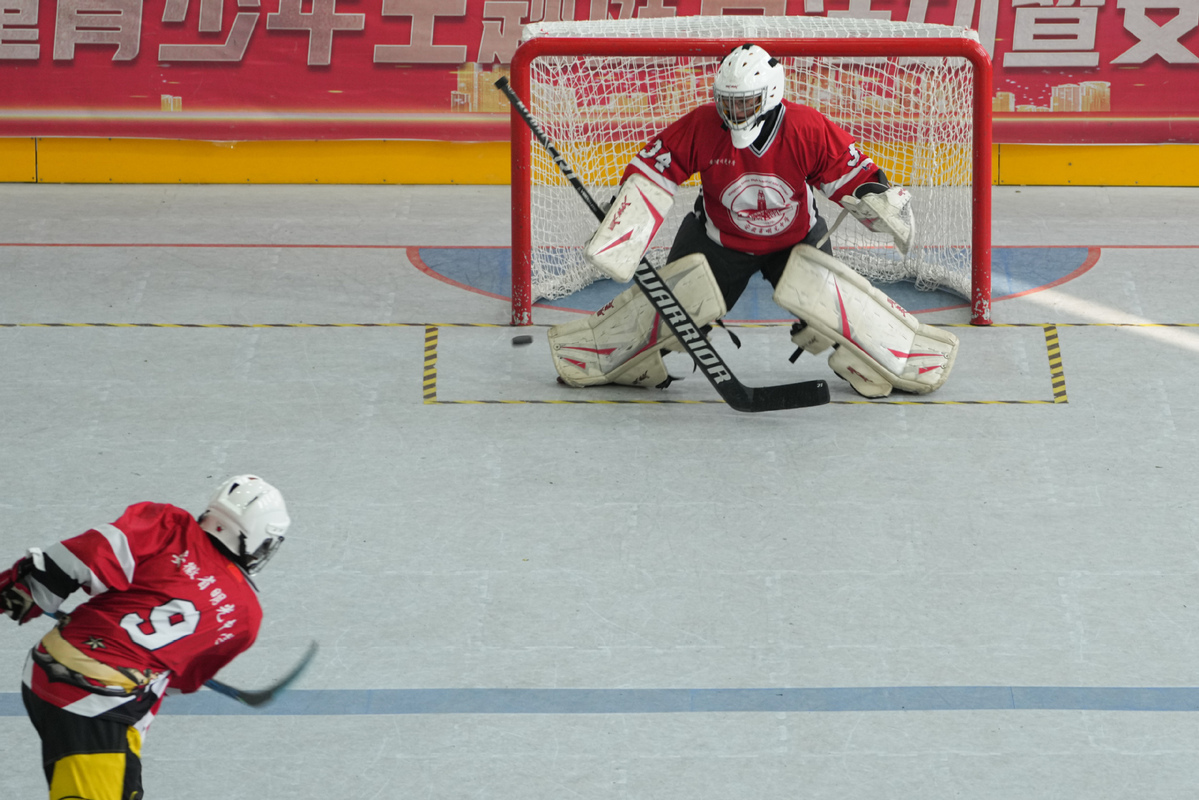 Kids in temperate Anhui province hit the ice amid winter sports boom
As the first whistle sounds, eight kids decked out in protective gear dash into action, propelling the puck skillfully over the ice with hockey sticks in hand.
The high-octane sport used to be a foreign and unaffordable pastime in China, but now it is increasingly popular across the country thanks in most part to the fervor surrounding Beijing 2022.
"I have been practicing ice hockey for over four years. My dream is to become a professional player," said 8-year-old Wei Yuhang, a member of a hockey team in Hefei, the capital of east China's Anhui province.