How-to China: American Beijinger's passion for winter sports
Share - WeChat Q: Do you see any improvements in facilities as the Games draws near?
Michael Wester: I took the high-speed rail out to Chongli a few months ago. It was great. It was fantastic. You know I don't have a car in Beijing. So one of the reasons I don't typically head into the mountains is just figuring out how to get there. It's just kind of a pain. But now it's so easy. I was here for the run-ups to the 2008 Games and now here for the 2022 Games.
And I feel hosting the Olympics is a great chance for the city to improve its infrastructures. Not just for the Games but for the people who live here. So I feel like Beijing changed dramatically as a consequence of hosting the Games and it really wasn't just about those three weeks of Games.
It was more of a chance for the city to build itself, to improve its infrastructure. It's a motivating reason to say "let's make some massive improvements".
And the city that we were left with after 2008 was vastly improved from the process of preparing for the games. And I feel the same way about Beijing for the Winter Olympics.
And one of the things that I think is like a real point of pride for Beijing is the quality of the environment has improved so dramatically since 2008. Beijing still has bad air days, but if you compare now to say the worst it has been, it's so much different and so much more improved.
Q: Do you think winter sports have become more popular in China?
Michael Wester: I'm sure it has. Twenty years ago when we started this company, we used to run ski trips. We would take people out into the mountains. And at that time most of the people who come with us would be foreigners. And you could tell when you get on the slopes that most of the Chinese people who were there were brand new to skiing. They were all on the beginner slopes. They were all taking lessons. You wouldn't see someone who takes all these fancy high-tech gears, they'd always use the rental equipment.
At that time, there wouldn't be many kids learning to skate. Now it's like that all the kids in this area take skiing lessons or go to ski camps. If you go out to the slopes now, there are people who look like they could be in the Olympics.
Q: Do you think the epidemic will affect the successful hosting of the Games?
Michael Wester: Tokyo handled it very well. I think if you compare Beijing to Tokyo, Beijing is much more secure and careful about COVID control. The COVID situation is under control here probably more effectively than most cities around the world.
Other preparations for any possibility of anything happening are so advanced that even if something, worst case scenario, bunch of athletes get sick, they can handle it. There's a protocol in place to deal with this situation and maximizing everyone's personal safety.
Q: What are your expectations and wishes for the games?
Michael Wester: I'm just excited about so many of the sports. I love to watch ice hockey, I love to watch speed skating, and I love to watch ice skating. So I think all three of those events will just be fun. I always think the Olympics are a good excuse to get into sports that you don't normally pay much attention to. It's interesting. I guess my one regret is that I was kind of hoping to be able to go to see some of the events you know, but probably it's unlikely.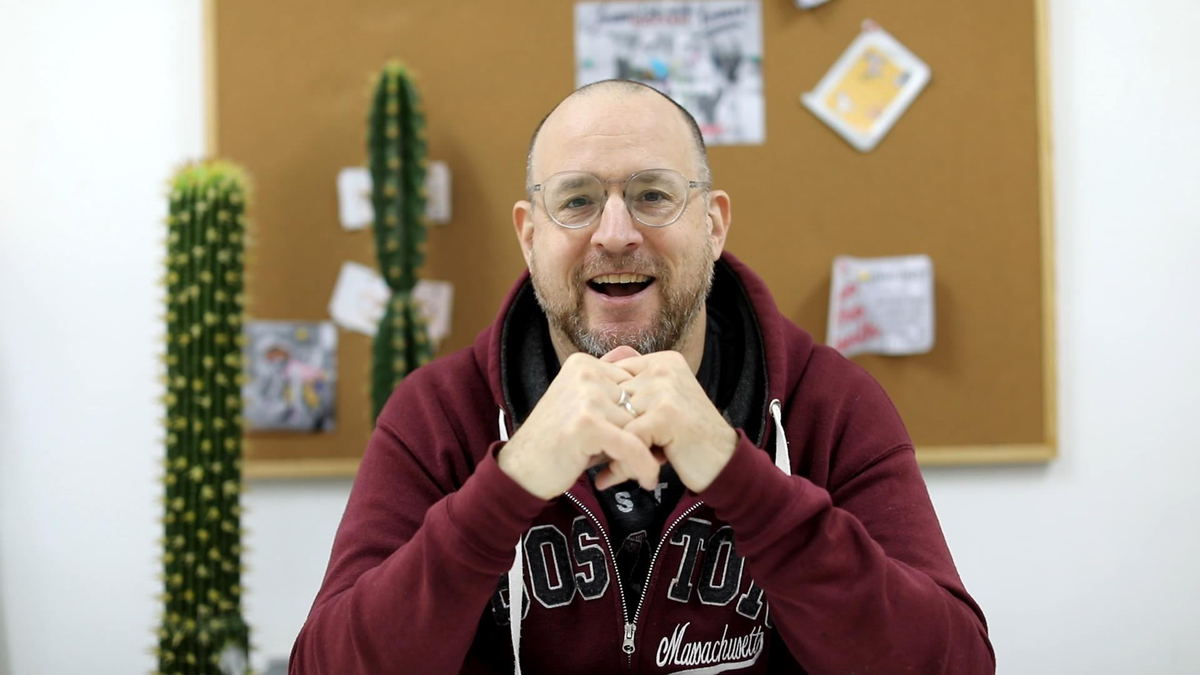 About the interviewee
Michael Wester is the founder and CEO of True Run Media, which produces the popular magazine The Beijinger.