Tomorrow's citizens hold key to growth, publisher says
Share - WeChat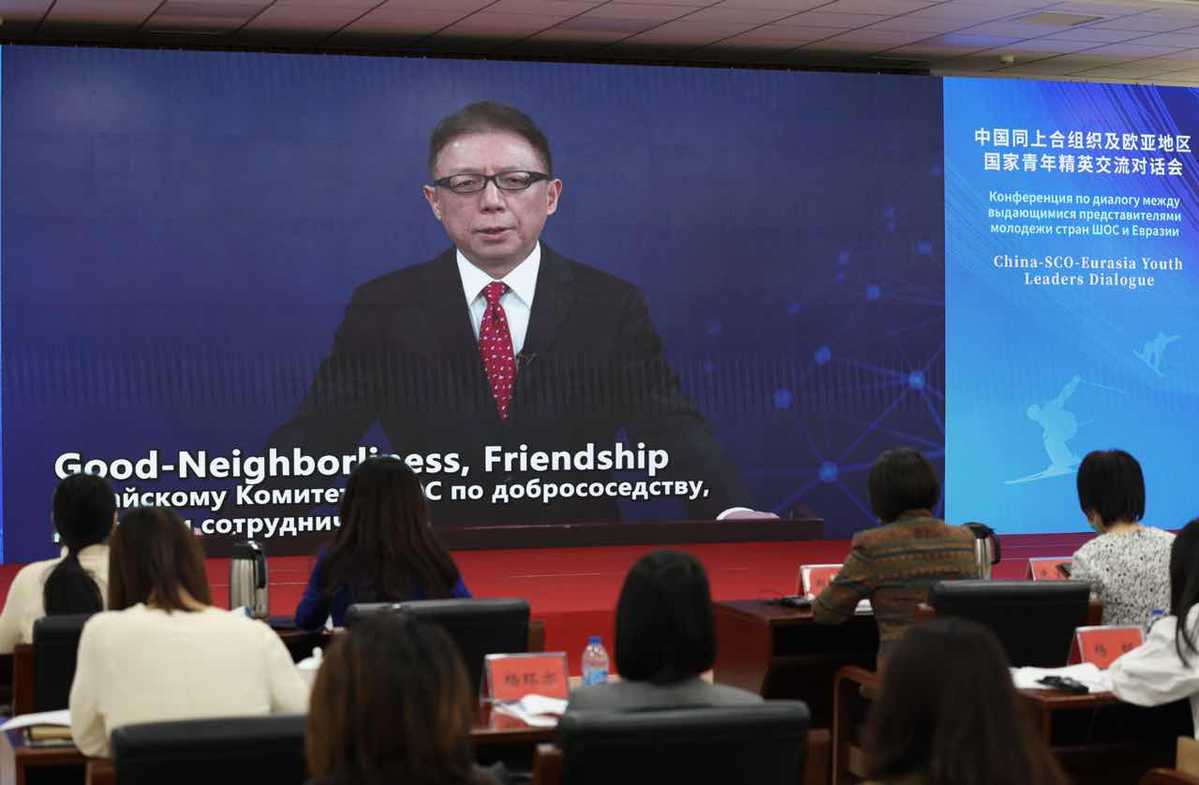 Young people from China and abroad can come up with ideas and engage in dialogue to better contribute to the growth of their countries and the general well-being of humanity, Zhou Shuchun, publisher and editor-in-chief of China Daily, said on Tuesday.
Youth are the most active and exuberant part of society, he said, during the opening ceremony of the China-SCO-Eurasia Youth Leaders Dialogue.
The event is co-hosted by China Daily and the Shanghai Cooperation Organization's Committee on Good-Neighborliness, Friendship and Cooperation.
The young not only carry the hopes of their countries and people, but also shoulder the fate and future of humanity, Zhou continued.
In August, President Xi Jinping said in a written reply to foreign representatives of the Global Young Leaders Dialogue that China welcomes more young foreigners to visit and share their insights.
Xi said that he hopes young people from China and abroad can enhance their understanding, build friendships and develop together through mutual learning, thus contributing their youthful energy to the president's goal of "building a community with a shared future for mankind".
Since the SCO's founding two decades ago, various member states have come together to coordinate development and become a key force in safeguarding the common interests of the world, Zhou said.
Now, the international situation is undergoing profound and complicated changes, he added.
"We need to probe the new questions of our time together, and embark on a new journey down the path of solidarity and cooperation, shouldering risks, practicing openness and inclusivity, mutual learning, equality and justice, as advocated by the SCO," he said.
Zhou said that allowing youth leaders from different countries to build friendships and consensus through dialogue could lead to the emergence of new ideas and innovations that facilitate the coordinated progress of their home nations and the overall development of humanity.