Xiconomics: How China's development drives 'growbalization'
Share - WeChat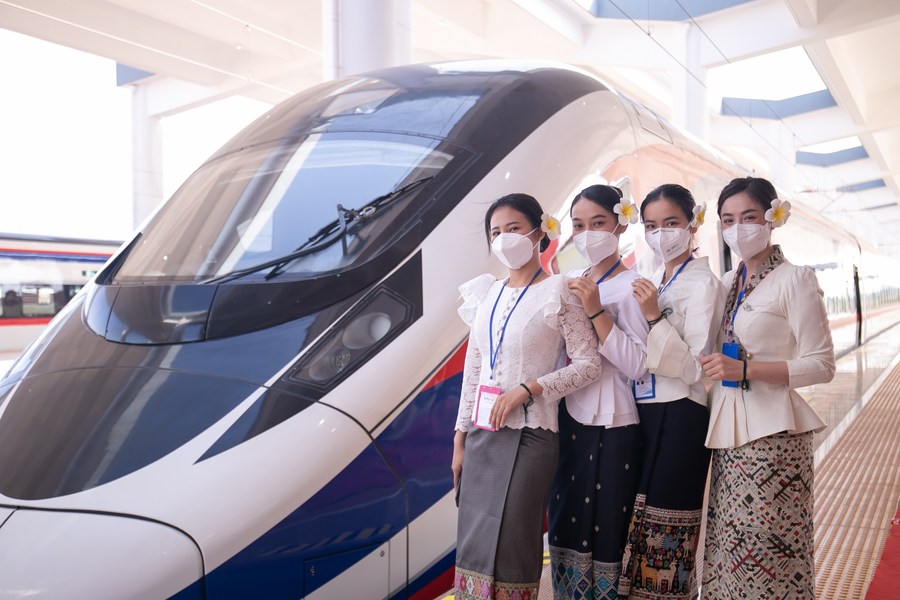 BEIJING -- With trains rumbling down new tracks, the only landlocked country in Southeast Asia -- Laos, has just been unlocked, poised to transform itself into a hub connecting the fast-growing region to markets as far away as in Europe.
Since it was opened to traffic on Dec 3, the China-Laos Railway has been getting busier. Lao travelers wait in long queues to buy highly sought-after passenger tickets on weekends and holidays, and more than 100 million U.S. dollars' worth of goods were transported across the border via the southeastern Chinese city of Kunming within one month.
To development, connectivity matters, especially in the era of globalization. It is a most urgent need for many developing countries, and a priority for what is widely known as "Xiconomics," Chinese President Xi Jinping's philosophy on promoting both domestic and global economic development.
Guided by Xiconomics, China has been doing its best to help improve global connectivity and promote common growth over recent years, effectively upgrading globalization into what can be referred to as "growbalization" (growth plus globalization).
Now against the backdrop of a raging pandemic, that is making a difference.