Germany's Baerbock visits Ukraine and Russia
Share - WeChat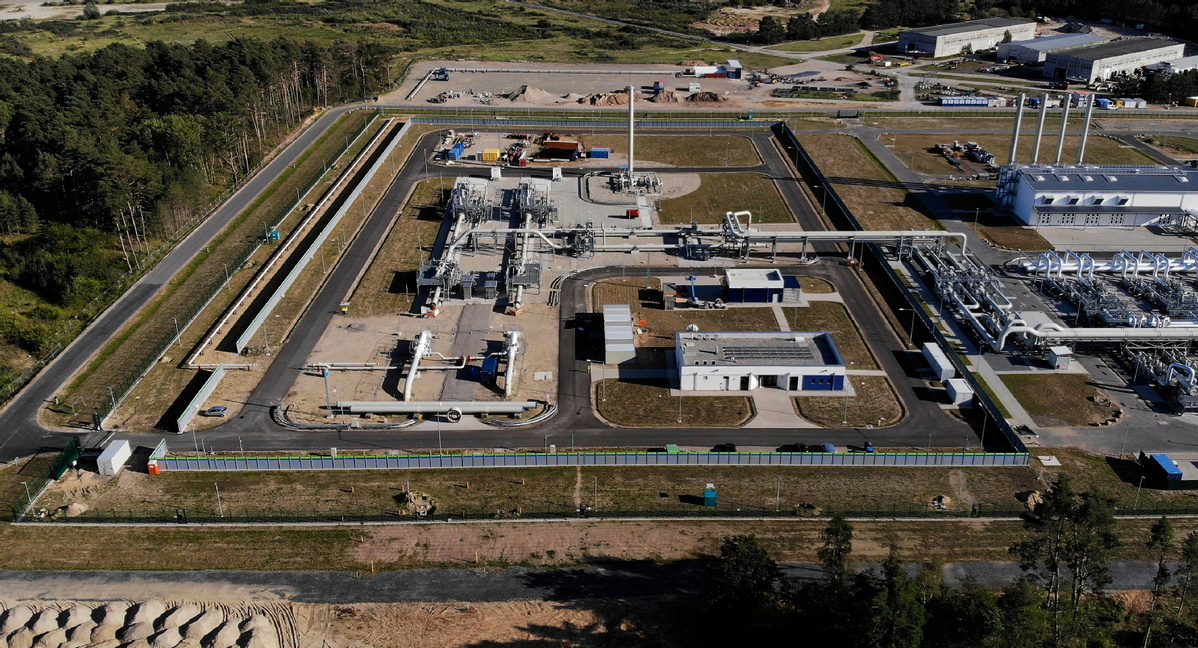 Divisions within Germany's coalition government over Russia's Nord Stream 2 gas pipeline are said to be "weakening" the country's political position amid tension over Moscow's threats to invade Ukraine.
Germany's Green Party foreign minister, Annalena Baerbock, was due to visit Kyiv on Monday and Moscow on Tuesday, as tensions rise on the border of Russia and the Ukraine.
A spokesperson for the German government said Baerbock will first speak to President Volodymyr Zelenskyy in Kyiv before meeting Russian Foreign Minister Sergei Lavrov on Tuesday.
Germany's Deutsche Welle News, also known as DW, reported that Baerbock will seek a diplomatic solution during her first official trip to the two countries.
The $11 billion Nord Stream 2 pipeline is owned by Russia's State-backed energy giant Gazprom and was built to carry gas from Western Siberia to Europe.
The pipeline to Germany would double Russian gas export capability under the Baltic Sea to 110 billion cubic meters per year, circumventing Ukraine, noted Reuters news agency.
Critics, including Germany's Greens, say the pipeline, which was completed in September but is not yet operational, will hugely increase Europe's reliance on Russian natural gas.
Ukraine fears that the new pipeline will impact income from its own gas transit route that delivers from Russia to Europe, said to be worth 4 percent of its GDP.
Nord Stream 2 had also driven a wedge between Germany and the United States. An agreement was made between the US and Germany in July last year that said Berlin would impose energy sanctions on Moscow "should Russia attempt to use energy as a weapon or commit further aggressive acts against Ukraine".
Gazprom is now waiting for legal permission from German regulators to start sending gas down the pipeline to German consumers.
It is this permission that has become the subject of disagreement within the German coalition amid Putin's threats to Ukraine's sovereignty, said The Guardian.
Chancellor Olaf Scholz and his Social Democrats largely back the pipeline. Scholz has refused sanctions against the project and takes a cautious, pragmatic stance, noted the Financial Times.
Splits within the German government on pipeline policy are "weakening" Germany and the European Union, one expert told the FT.
Stefan Meister, a specialist on Eastern Europe at the German Council on Foreign Relations, or DGAP, said: "We are seeing that the German government has no consolidated position and is . . . still looking for a Russia policy."
However, in comments made ahead of her trip, Baerbock cautioned that Moscow would face a firm response if it resorted to military escalation, reported DW.
Baerbock said: "We are ready to have a serious dialogue about joint agreements and steps that bring more security for everyone in Europe, Russia included."