Palace musical tunes into myth
Share - WeChat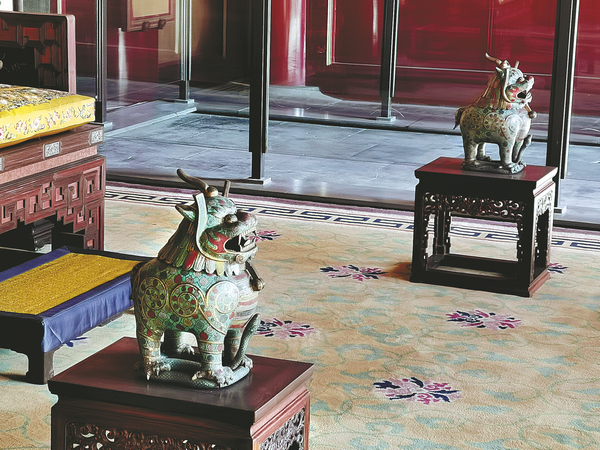 In the Palace Museum, home for 1.86 million cultural relics and the world's largest surviving palatial architecture compound, successful trials have recently been undertaken to better explain its cultural troves through stage performances.
For instance, The Legend of a Panorama of Rivers and Mountains, a dance drama coproduced by the museum and the Beijing-based China Oriental Performing Arts Group last year, won overwhelming praise among viewers. It was inspired by A Panorama of Rivers and Mountains, a 12th century milestone scroll painting, which is now housed at the Palace Museum.
In experts' eyes, such works tailored for children may unlock a new terrain of public education.
"Cultural heritage composes a core part in aesthetic education for children," Wang Dengfeng, an official in charge of fine art department under the Ministry of Education, says. "It needs more such creative ideas to explain the value of heritages and thus promote their lasting development."
Wang Xudong, director of the Palace Museum, also says Luduan is far more than just a show.
"It'll be a teaser for upcoming projects, which can guide the young generation to nurture righteous attitudes toward history and culture," he says. "It's also our social responsibility. With our academic support and open mind, more art troupes are welcomed in follow-up programs."
About 20 "charity shows" free of charge are planned when the production of Luduan is finished and performances begin.
Contact the writer at wangkaihao@chinadaily.com.cn