Omicron spread disrupts recovery of US businesses
Share - WeChat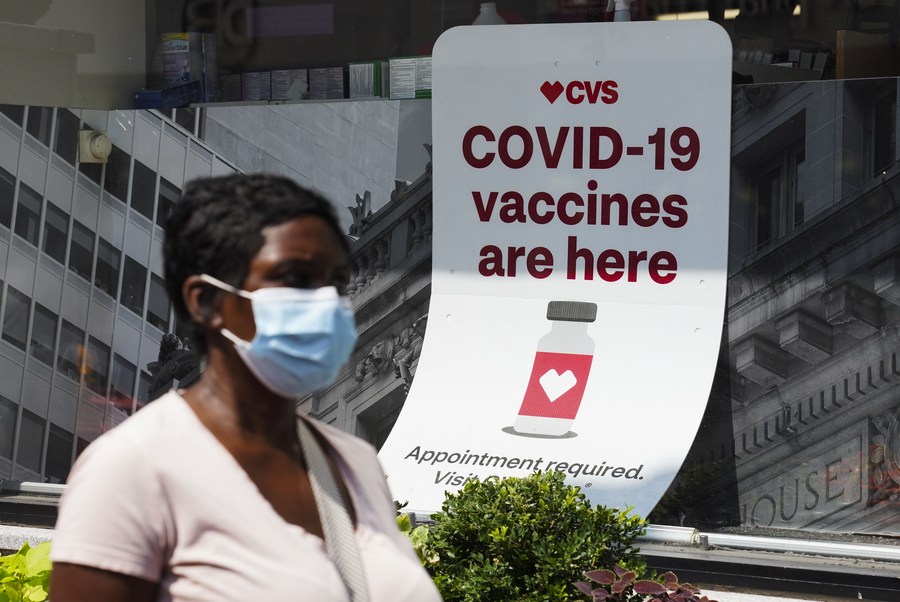 PHARMACY CLOSURES
CVS and Walgreens, two of the biggest pharmacy chains in the United States, are temporarily closing some stores this weekend because of staff shortages complicated by the soaring number of people infected with the Omicron variant, reported The New York Times (NYT) on Saturday.
Mike DeAngelis, a spokesman for CVS, said the "vast majority" of stores were operating with normal hours this weekend. There are more than 9,900 CVS stores across the United States. "A tiny fraction of stores are temporarily closed on one or both days of the weekend to help address acute staffing issues," he said.
Rebekah Pajak, a spokeswoman for Walgreens, said closures were at a "small percentage" of the company's more than 9,000 stores and in most cases, the affected stores would be open at least one weekend day. "When making the difficult decision to adjust store hours, we make every effort to minimize disruption for our customers," she said.
COLLEGE REACTIONS
As the Omicron surge spreads across the country, which sends COVID-19 case counts to new heights and disrupts daily life, some US universities are preparing for a new phase of the pandemic, one that acknowledges the virus is here to stay and requires a rethinking of how to handle life on campus, reported NYT on Sunday.
Universities from Northeastern in Boston to the University of California-Davis have begun to discuss COVID-19 in "endemic" terms, a shift from reacting to each spike of cases as a crisis to the reality of living with it daily. "I think we're in a period of transition, hopefully to an endemic phase," said Martha Pollack, president of Cornell University.
Meanwhile, "most universities are still acting with caution. They are delaying the start of in-person classes and warning students that case counts could explode because of Omicron. They are encouraging, if not requiring, students to get booster shots. Many are handing out self-testing kits and KN95 masks," said the report.