What's on
Share - WeChat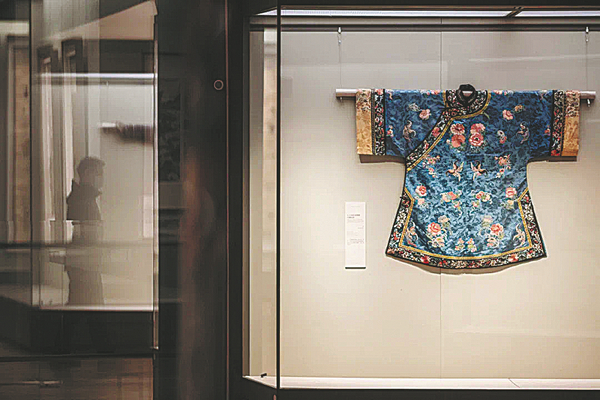 Majestic refinement
Sophisticated embroidery skills constituted an important part of ancient Chinese arts and crafts. The textile industry played a major role in economic and social development, and a variety of clothing and patterns graced royals and dignitaries, showing courtesies and aesthetic preferences of different periods. Tsinghua Treasures-Selected Silk Embroidery, a long-term exhibition at the Tsinghua University Art Museum, shows fine silk fabrics from the Ming (1368-1644) and Qing (1644-1911) dynasties that present superb technologies of cloth-making and weaving and exquisite embroidered patterns. It is a celebration of creative design and craftsmanship.
9 am-5 pm, closed on Mondays. Tsinghua University, Haidian district, Beijing. 010-6278-1012.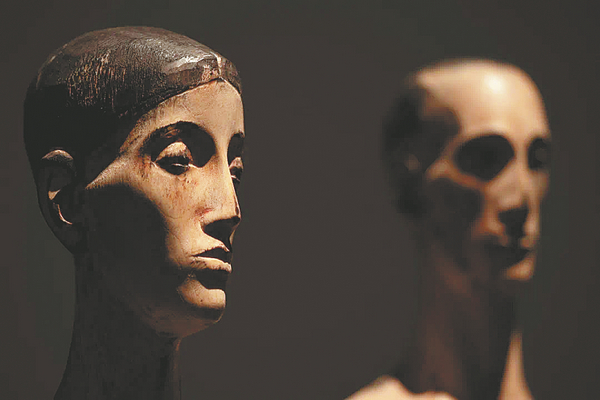 Serene touch
Wood and stone sculptures of eight Italian contemporary artists are on show at Gazing of Tranquility, at Zhejiang Art Museum in Hangzhou, grounded on the shared aesthetic values of the East and the West. It provides a glimpse of the handiwork of Italian sculptors who are detached from the hustle and bustle of cosmopolitan life and immersed in the world of art. Their works present the refinement and warmth of manual work, and deliver unworldly serenity and calmness.
9 am-5 pm, closed on Mondays. 138 Nanshan Lu, Hangzhou, Zhejiang province. 0571-8707-8700.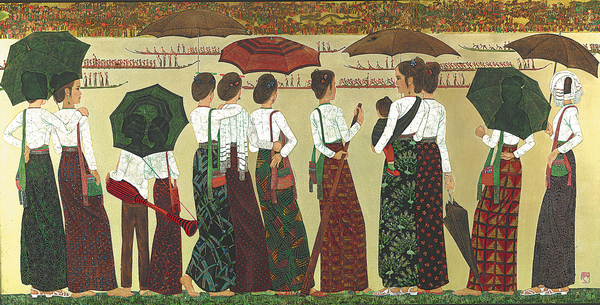 Lacquer art
Qiao Shiguang is recognized as a trailblazer in modern Chinese lacquer art and the father of lacquer painting, whose works decorate many public spaces across the country. While teaching at the Academy of Arts and Design at Tsinghua University for decades, Qiao researched the long-standing tradition of making lacquer ware. And he reformed the ancient craft by using lacquer to create paintings. An exhibition in Foshan, Guangdong province, unveils different stages of Qiao's career to breathe new life into Chinese lacquer art over five decades. The show is presented at two enclosed, circular buildings, formerly used as grain warehouses, in the old town of Baini.
23 Fuqian Road, Sanshui district, Foshan, Guangdong province.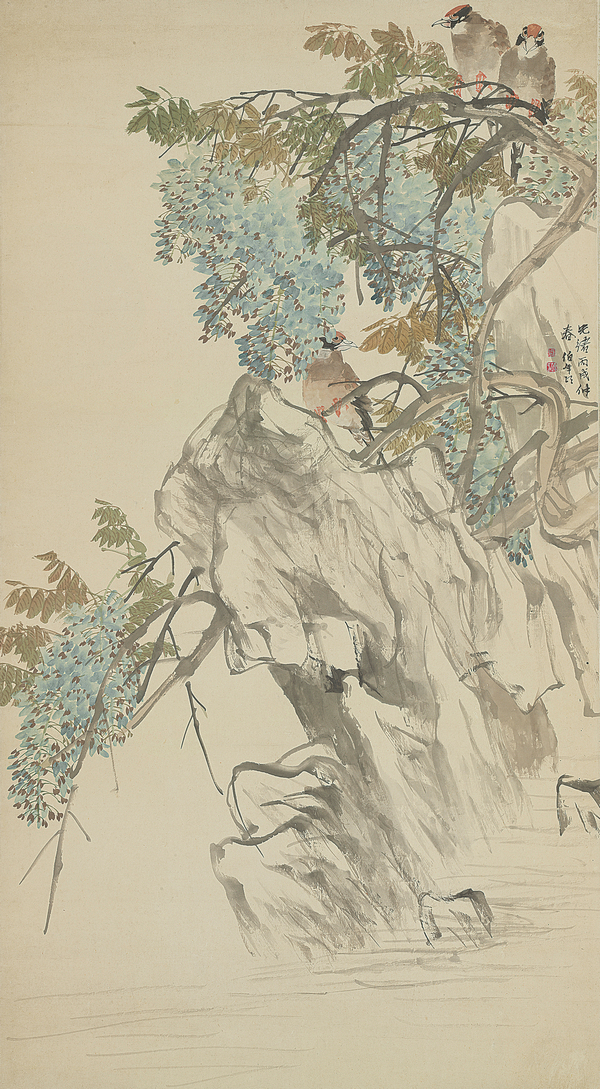 Ink master
Ren Bonian, an ink-color painter from the late 19th century, is a preeminent figure in the modernization of classical Chinese painting. His works feature bold brush strokes and a vivid palette, catering to the cultural tastes of both elites and common people. He lived in Shanghai for decades and was associated with the Shanghai school of painting, which introduced the style of Western art infused in ink painting. The Versatile Master, an exhibition at the Bada Shanren Memorial Hall in Nanchang, Jiangxi province, reviews Ren's career with a display of dozens of works held in the collection of the Central Academy of Fine Arts in Beijing. The exhibition shows paintings not only by Ren but also other artists whose styles inspired Ren, as well as artists of later generations who looked to Ren as a mentor. The exhibition runs until March 20.
Bada Shanren Meihu Lake Garden, 269 Qingyunpu Lu, Qingyunpu district, Nanchang, Jiangxi province. 0791-8529-2203.