China ends three-year decrease in auto sales
Share - WeChat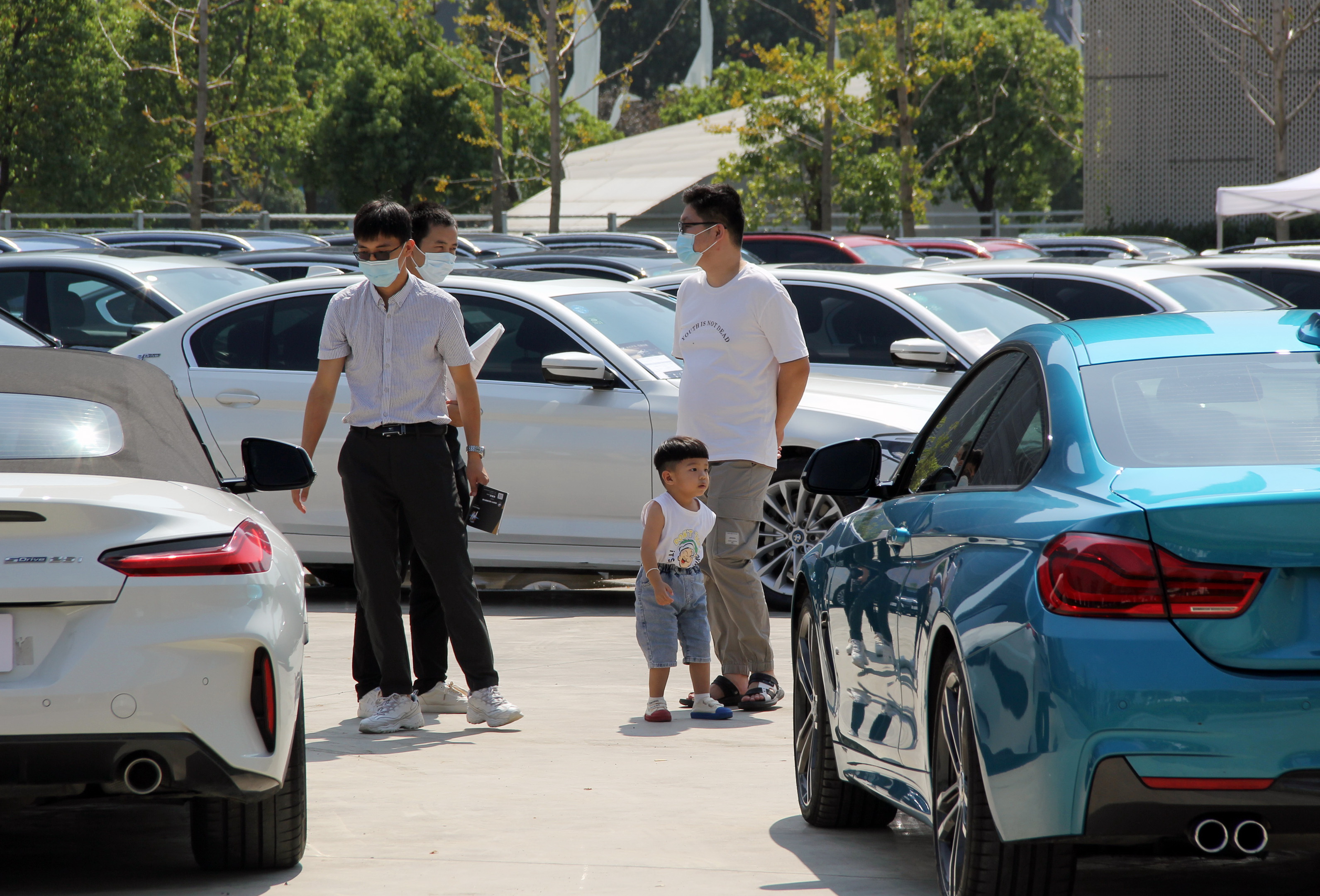 Despite rebound in the statistical column, carmakers experienced good and bad in 2021

China's vehicle market ended its three-year decline last year, with deliveries edging up 3.8 percent from 2020 to reach 26.28 million. The China Association of Automotive Manufacturers estimates that the market will grow 5 percent to 27.5 million in sales in 2022.

Despite the hard-earned rebound and the positive prospects of the market as a whole, carmakers individually had an up-and-down year battling COVID-19 and chip shortages through 2021, a sign of the fast-evolving changes in the world's largest vehicle market.

Thanks to the rising popularity of electrification, new energy vehicle carmakers performed well, and local private brands attracted buyers away from international volume brands.

SAIC Volkswagen's sales plummeted 17.5 percent in 2021 from 2020, which Volkswagen Group China CEO Stephan Woellenstein said was the result of chip shortages.

The joint venture's sales drop, coupled with a slump at another joint venture, FAW-Volkswagen, resulted in Volkswagen's second yearly sales decrease in China.

SAIC GM's sales in 2021 fell around 9 percent year-on-year to 1.47 million units. Despite this, GM China President Julian Blissett said he is optimistic about 2022.

Many Japanese carmakers suffered as well. Nissan's deliveries totaled 1.38 million units, down 5.2 percent year-on-year, while Honda sold 1.56 million, marking a 4 percent fall. Mazda's sales slumped 14.3 percent year-on-year to 184,000 units.

Toyota was the only exception. Partly insulated from chip shortages, it delivered 1.94 million vehicles in China, up 8.2 percent from 2020.

The CAAM said both Japanese and German carmakers' market share fell somewhat in China last year, without offering specific figures.

The premium vehicle segment experienced something different in 2021. Volkswagen's Audi deliveries fell 3.6 percent. BMW, however, saw its deliveries soar 9 percent to 846,000 units, consolidating its position as the best-selling premium carmaker in the country.

Luxury marques hit all-time high last year. Lamborghini sold 935 vehicles in China, up 55 percent from 2020. Bentley delivered 4,033 units, soaring 40 percent year-on-year.

Porsche's deliveries totaled 95,671 units in China, up 8 percent from 2020, but the growth rate was less than its global average of 11 percent.

Private Chinese carmakers did a decent job as well. China's largest SUV maker Great Wall Motors sold 1.28 million vehicles last year, up 15.2 percent year-on-year from 2020.

The year 2021 marked the sixth year in a row that Great Wall Motors sold over 1 million vehicles.

Last year, a record number of 143,000 units were sold in international markets, accounting for over 11 percent of the carmaker's total sales.
Great Wall Motors aims to sell 4 million vehicles a year in 2025, with 80 percent of them NEVs.

BYD sold 740,000 vehicles last year, up 73.34 percent from 2020. Of its deliveries, more than 80 percent were electric vehicles and plug-in hybrids, which helped the carmaker seized the No 1 position in China's NEV segment.
Wuling came second by delivering 452,000 small electric vehicles last year, up 160 percent from 2020.

They brought cumulative sales of the Sino-US joint venture's small electric cars to 750,000 units by the end of 2021.

Of its small electric models, Wuling said the most popular one was the Hongguang MINI EV.

It has been the most popular electric model in China for 16 months in a row, with its cumulative sales hitting 550,000 units by the end of last year.

Tesla had the best growth among all international carmakers in China.

Over 484,000 Model 3 sedans and Model Y SUVs rolled off the facility's assembly line in 2021, accounting for 51.7 percent of Tesla's global deliveries of 936,000 units during the year, according to the China Passenger Car Association.

The carmaker is seeing its popularity hit a record high in China as well. In December, over 70,000 Tesla vehicles were sold in the country, 34 percent higher than the November figure.

They brought Tesla's China deliveries to over 320,000 units in 2021, which were one-third of the carmaker's global sales, according to the CPCA.

A total of 3.52 million electric cars and plug-in hybrids were sold in 2021, up 160 percent from 2020, said the Ministry of Industry and Information Technology on Wednesday.

NEV exports in 2021 reached 310,000 units, a year-on-year surge of more than three times, which exceeded the cumulative exports in previous years, the ministry said.

Wang Weiming, an official from the ministry, said it will further promote the development of NEVs and smart vehicles, and improve the stability and competitiveness of the industry and supply chains of the automobile industry.

According to China's development plan, NEVs will account for about 20 percent of vehicles sold in 2025.